Halloween season always sneaks up on me. I put it out of mind, but when I head to CVS for a Gatorade to keep me alive during this not-quite-oppressive-but-still-hot "autumn," it hits me. I see candy corn (which are meh), and those Reese's peanut butter cup pumpkins (which are amazing)!
"Ah, of course!" I think. "It's Halloween!"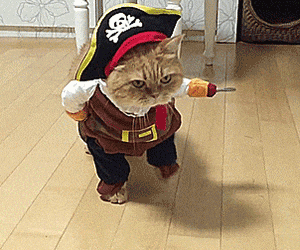 But it's not actually Halloween. It's Halloween season. And it's one of the busiest seasons of the year. So, if you're going to enjoy it all, you'd better get started soon!
Whether you're looking to be scared, to show off your costume or to entertain the kids without giving them a year's worth of nightmares, Halloween's got something for everyone.
Here are some of my picks for 2019's spookiest season!
The Stuff of Nightmares
New Orleans Nightmare Haunted House
"Being afraid is an extremely intense emotion, but it also helps us forget the regular stresses of life for a while" explained Jonathan Bailey, co-owner and operator of Bernie Baxter, a beloved local haunted house taking the year off due to road repairs outside the house. (Was there ever a more New Orleans reason for a haunted house to take a year off?)
But even though Bernie Baxter is taking the year off, there are plenty of other places to get your fright on! New Orleans Nightmare Haunted House, for example, has three different terrifying attractions included in the price: one about nightmares, one about zombies and one about the scariest thing ever thought up… clowns. Billed as the largest haunted house in the Greater New Orleans area (it's actually in Jefferson Parish), the venue also houses mini escape rooms (only $5 extra), a bar, snacks, and a pitch-black maze called Sensory Overload ($10 extra). Prices, days and times vary, so check out the schedule to buy your ticket! There are also ways to skip ahead if you don't want to wait in line.
View this post on Instagram
Scout Island Scream Park
Back for a second year, Scout Island Scream Park is taking over a slice of City Park. Sure, there is a kids section during the day (that is 100% worth bringing the little ones to), but when the park's director of public relations, Amanda Frentz, said, "It's the only place in the city with a real forest to get chased through," I legitimately got nervous. Nighttime is for the adults, as guests can travel the dark swamp of the undead, take part in a live, interactive zombie-themed shootout and endure frightening foes during experiences with Medusa, King Tut and the blood-thirsty Countess Elizabeth Blair. The attractions are unique, drinks and food are available, live music is scheduled, and tickets start at $49.
The Mortuary
A haunted attraction since 2007, The Mortuary (which was once an actual mortuary) gives guests the opportunity to experience a haunted house in what very well may be an actual haunted house! During the self-guided adventure, guests will encounter the works of a twisted mortician named Ravencroft. Tickets are $30, and The Mortuary is also known for its killer escape rooms, available all year long. And, if you bring your Haunted House VIP card received at Scout Island Scream Park, you'll get a free upgrade from General Admission to VIP.
View this post on Instagram
Prytania Theatre – Kill-o-rama
Perhaps you'd prefer to sit in a comfy chair and have your scares delivered right to you? Prytania Theatre has a steady stream of horror flicks all month long via its Kill-O-Rama series, and the Bywater's Bar Redux is hosting films with some scary happenings on Oct. 5 and 6 at Loup Garou Fest.
If You Want to Get into the Spirit Without Being Scared
I get it. Maybe you're into the whole aesthetic of Halloween, but the thought of a masked man running at you with a chainsaw does not — for some reason — sound enticing. Here are a few options to get you in the spirit, but keep you arm's length from the scaries.
Voodoo Music + Arts Experience
Voodoo Music + Arts Experience — taking place from Oct. 25 – 27 — is one of the season's premier festivals, twice being nominated for Pollstar's Music Festival of the Year, and attracting more than 100,000 fans annually for Halloween weekend. Tickets start at $80 for the day or $155 for the three-day weekend, and headliners this year include Guns N' Roses, Beck, Post Malone, Brandi Carlile and The National! Costumes aren't required, but are very welcome!
View this post on Instagram
Frenchmen Street
New Orleans is pretty great at throwing organic city-wide parties (see "Mardi Gras" for more information). Halloween is no different. The epicenter is Frenchmen Street on Halloween night where tens of thousands of revelers will be costumed and partying by 10 p.m. If things get too crowded, take the short walk down to St. Claude Avenue, or up onto Decatur Street in the French Quarter. Wherever you go, you'll have no shortage of bars to choose from for refills.
The Headless Horseman rides in City Park
If it's a higher level of culture you're after, the city's performing arts scene won't let you down. Watch Ichabod Crane come face-to-face with the Headless Horseman in the NOLA Project's outdoor, immersive production of The Legend of Sleepy Hollow in City Park's newly expanded Besthoff Sculpture Garden. The production runs from October 16th through November 10th.
Spooky sounds of the season
The Louisiana Philharmonic Orchestra has a pair of Halloween-themed productions on the docket. Oct. 20 is for families with the Halloween Spooktacular, while a Halloween Night Concert features Rachmaninov, Grieg and Stravinsky — evoking themes of terror, madness and (second scariest only to clowns) ill-fated love.
Doing it for the Kids?
Boo at the Zoo
"For us, it's a lot more focus on fun than on fear," said Katie Smith, vice president of marketing at the Audubon Nature Institute. The Audubon Zoo has been hosting its annual Boo at the Zoo for more than 30 years!
"With our wide range of activities, it's a chance for children and parents to enjoy the holiday together," said Smith.
The event is Oct. 25 – 27, tickets are $20 (kids under 24 months get in for free.) and all proceeds benefit Children's Hospital New Orleans and the Audubon Nature Institute. There are a plethora of incredible activities to enjoy, including a ghost train, a haunted house, opportunities to meet and learn about the institute's animals and insects, and even a chance to give baby bats a check up!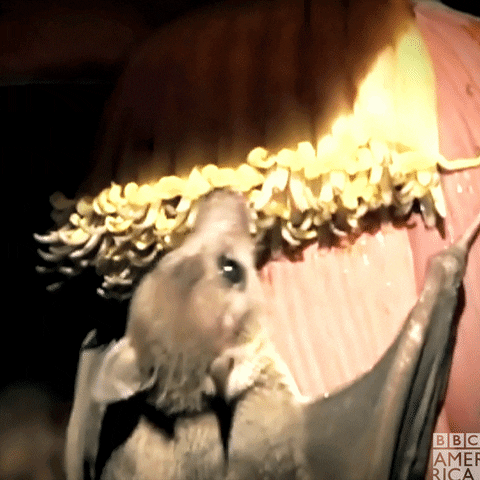 Krewe of Boo
One of the better non-Mardi Gras parades around is Krewe of Boo, taking place on Saturday, Oct. 19, and starting at about 6:30 p.m. at Elysian Fields Avenue before moving through the "Boo Carre." The parade is family-friendly (unlike some of the Mardi Gras parades that roll through the Quarter), and guests can expect floats, dance krewes and throws — all monster-themed!
Ghost Manor
Don't forget to swing by the corner of Magazine and Second streets in the Garden District for the fun, haunted display at Ghost Manor. You can't go inside the home, but from the outside, you can enjoy projections, videos, flying ghosts, an animatronic skeleton and 61 pumpkins! The display is open from Oct. 5 until Oct. 31 from sunset until 10 p.m. on Mondays through Thursdays, and until midnight on Fridays and Saturdays. Read our interview with the mad scientist behind the attraction.
View this post on Instagram
And don't forget the previously-mentioned Scout Island Scream Park has plenty for the kids during the day!
Visit Some Spooky Sites
If you're interested in visiting some seriously spooky sites, America's Most Haunted City has plenty of them. Jump on a haunted ghost tour and learn about some of the scarier aspects of New Orleans' history.
Take a tour
"For most of the year, it's only tourists who join our tours," explained Sidney Smith, owner of Haunted History Tours, "but around Halloween-time, everyone comes out, even the locals! Halloween's become a huge holiday here!"
WRITER MATT HAINES LIVES IN NEW ORLEANS. FOLLOW HIM AT MATTHAINESWRITES.COM, AND ON FACEBOOK, INSTAGRAM AND TWITTER.