Little Gem Saloon's play on a cafeteria classic is a new twist with a nostalgic throwback feel
The cheesier the better. That's the name of the game this weekend at Mac N'Cheese Fest, and Little Gem Saloon's smoked ham mac n'cheese is a strong contender.
The cheesier the better. That's the name of the game this weekend at Mac N'Cheese Fest, being held in Armstrong Park Saturday.
During the fest, three judges will visit the vendors to decide who's got the perfect pasta. A strong contender this year is the Chisesi Smoked Ham Shank Baked Mac & Cheese, from Little Gem Saloon.
Owner Nick Bazan said his wife came up with the idea for having ham mixed into the dish.
(story continues under video)
"My wife thought about her childhood cafeteria's mac and cheese that had ham folded in, so we kind of started playing with that," he said.
But it's not just any ham folded into the creamy penne pasta.
"We had ham shanks that we get from Chisesi's meats, which is a New Orleans staple," Bazan said. "We want to use local as much as possible."
For four hours they boil the ham so that it's tender and falling off the bone, then they take the same water to boil the pasta so that it holds the ham flavor.
The sauce is simple but flavorful, with cheddar and gruyere cheeses, and a little creole mustard.
Little Gem Saloon serves crawfish mac on the menu at the corner of Poydras and Rampart, a place where many believe jazz was born.
The bar and restaurant was opened seven years ago, after sitting vacant for more than a century.
"This block is where Buddy Bolden, Jelly Roll Morton, Louie Armstrong, all the jazz creators were playing music for and with each other," Bazan said. "Not the tourists, that was the Quarter and Storyville."
The history was immortalized on the side of the saloon in April, where Brandon "B-Mike" Odums painted a mural of Buddy Bolden in his band.
Last year, almost all of the vendors sold out, so Bazan says they're making double this year to feed the crowds. The ham version of the dish is only available at the fest.
"Here in New Orleans, there are festivals for everything," he said." Mufallatas, fried chicken, everything has a festival, and they all do really well. You know why? Because New Orleans likes to party."
Weekend after weekend, festivals are packed.
"I think it's wonderful," he said. "It's a celebration every weekend that we get to have for our food and culture."
Mac N'Cheese Fest is Saturday, Oct. 20 in Armstong Park from 11 a.m. – 6:30 p.m.
Pro tip: Get there early and look at the menu on their Facebook page here to see what vendors you need to hit up first.
Getting there
701 N Rampart St, New Orleans, LA 70116, USA
On this episode of Eat Play Stay Orlando explore what's new in the Northern part of town. Sanford has a plethora of breweries, bars, and delicious dining options to choose from.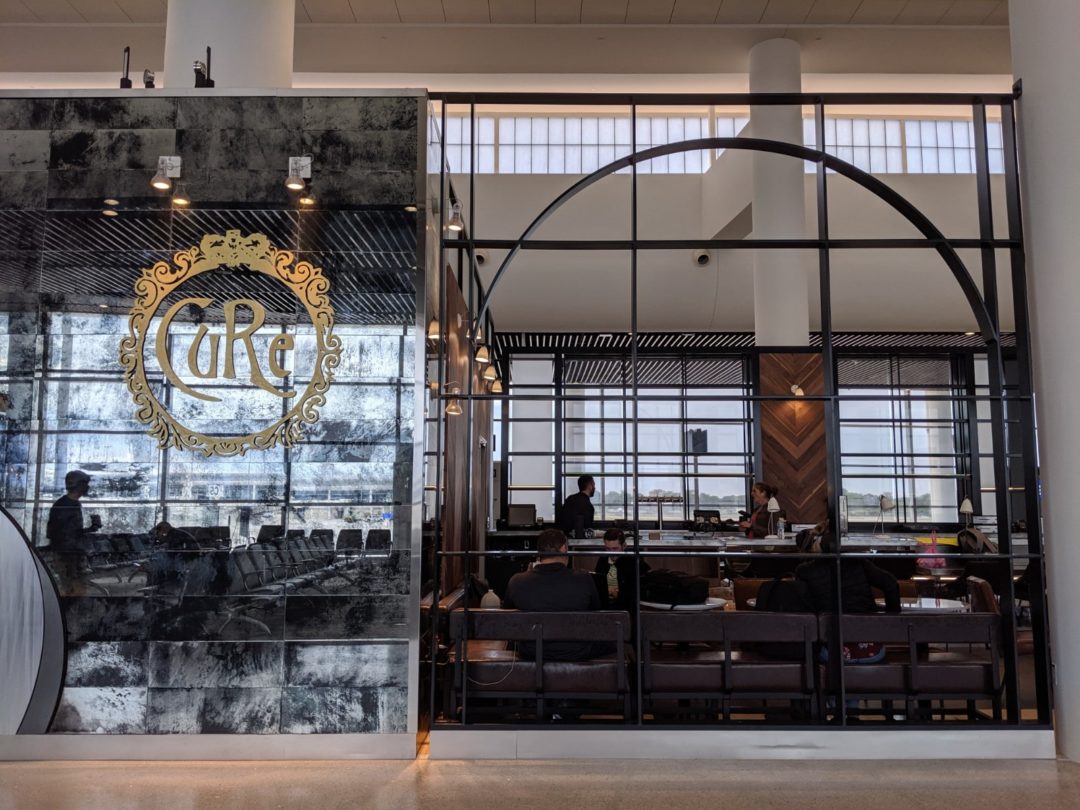 Time. Most of us don't have a lot of that. Even less so when we're rushing to make a flight. There are still plenty of tasty options for the less leisurely travelers among us, though it helps to know where to find them.