In most of the country, the months of November and December are turkey time. Fourty-six million of them are eaten on Thanksgiving alone, with another 22 million consumed on Christmas.
But New Orleanians are not so easily satisfied. This is a place of excess.
So it should be no surprise that while the rest of America is gobbling down a single bird, the fine people of Louisiana prefer three. Let us present to you, the turducken: a chicken stuffed inside a duck stuffed inside a turkey.
Its lore has spread across the continent, but there's still no better place in the world to get a turducken than right here in south Louisiana… where it was invented.
Why Would Someone Do This?!
There is a long, proud history of engastration — the practice of stuffing and cooking one animal inside another. One of the earliest examples of this dates back to the Roman Empire and their famed Trojan Boar. This extraordinary dish involved stuffing a thousand-pound hog with live birds.
More than a millennium later — in the 15th century — there is talk of another, um, excessive meal. The cockentrice was meant to delight feast goers (and their taste buds) by stitching together the head and upper torso of a pig to the bottom half of a castrated rooster.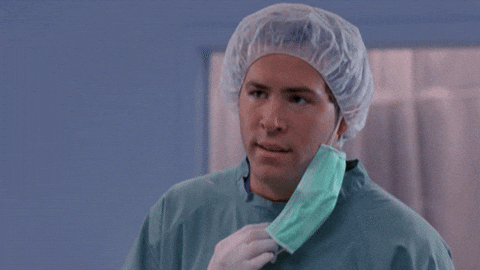 Stuffing food with other foods seems to have been a sign of wealth and has been most common around feasts and holidays. Yorkshire Christmas Pie was served at Windsor Castle to the United Kingdom's Royal Family in 1858. Just your average Christmas pie, it included a combination of turkey, goose, pheasants, partridges, woodcocks, snipes, grouse, widgeons, bacon, ham, truffles and calves feet wrapped in a crust and baked.
The Inuits of Greenland enjoyed the Kiviak — a traditional winter dish of seal stuffed with a modest 400 to 500 birds. The seal is fermented outdoors on a pile of rocks for between three and 18 months and eaten raw. And, who can forget the Bedouin Wedding Feast? It's a whole camel stuffed with a lamb stuffed with 20 chickens stuffed with eggs, nuts and spices.
Fear not, vegetarians — in more recent times, desserts are also fair game. Exhibit A is the cherpumple, which constitutes a three-layer cake with pies baked into each layer. (A cherry pie baked inside a white cake, a pumpkin pie baked inside a yellow cake and an apple pie baked inside a spice cake, to be exact.) Cover the whole thing in cream cheese frosting and — voila! — insanity!
So Who Invented the Turducken?
So maybe a chicken stuffed inside a duck stuffed inside a turkey isn't so wild afterall, given humanity's long history of egastration. Still, if you're looking for something unique this holiday season, the turducken is a delicious and accessible local option.

No one knows for sure who invented this magnificent beast(s), but the individual who is most widely given credit is the late Chef Paul Prudhomme. Prudhomme is one of the most famous names in Cajun and Creole cooking and claims to have invented the turducken in the 1970s. He even trademarked the name in 1986.
In an interview in 2008, CNN's Anderson Cooper asked Chef Prudhomme what he enjoys about eating turducken.
"Can you imagine how it would feel to have your fantasy girlfriend in front of you and you're just going to get your first kiss," Prudhomme explained. "That's the way it feels."
But there are challengers to Prudhomme's claim as turducken founder! Hebert's Specialty Meats — with its original shop in Maurice, Louisiana — said they invented the trio of fowl back in 1985.
"A farmer walked into our store back then carrying a turkey, a duck and a chicken and wanted Sammy and Widley Hebert to debone and stuff them into each other," a store representative explained. "We thought it was a little weird, but we're always willing to try anything once and thankfully we did!"
Some even credit the turducken's invention to a New Orleans surgeon, Dr. Gerald R. LaNasa. As early as the 1960s, he was locally known to use his scalpel while deboning the three birds before stuffing them — sometimes adding pork or veal roasts, andouille sausage or foie gras into the final hen's cavity.
The popularity of this magical Louisiana creation really blew up in 1997, though, when famous football announcer John Madden first carved the turducken on air. It was a recurring feature on Thanksgiving Day football broadcasts for Madden, and he even "carved" one with his bare hands on live television in 2002.
Where Can You Get One?!
Okay, now that you're convinced you need a turducken this holiday season, you're probably wondering where to buy one. In New Orleans, you've got plenty of options!
Hebert's Specialty Meats
If you want to go with the original — or, rather, one of the potential originals — then Hebert's is a great choice! They've been producing, selling and shipping Turduckens across the U.S. for 35 years, so they've gotten very good at it. Today, they have five stores in Louisiana, three in Houston, Texas, and two in Destin, Florida, so you can take the drive to one of those locations (one in Prairieville, Louisiana, is just an hour drive from NOLA) or you can place your order online for delivery. Get a mini turducken for $62, or the full-size version for $79!
Note that Hebert's has different websites for different geographic locations (here's the website for their Prairieville and Baton Rouge stores) so make sure you're on the right site. And order in advance!
View this post on Instagram
Gourmet Butcher Block
For something a little closer, check out Gourmet Butcher Block in Gretna. They may not have invented turducken, but they did help bring it to national fame. In 1997, one of this Cajun meat market's owners was invited to the Superdome for a Saints game. While there he met the illustrious John Madden and introduced him to turducken. This became the official food of the "All-Madden Team" and was mentioned several times in that season's Super Bowl! Today, for just $77, you can get yourself a 10-pound trio of birds!
Lagenstein's
Lagenstein's has several grocery stores in the New Orleans metro area, including one Uptown. For between $75 and $98, you can order your turducken and even choose your stuffing (cornbread, cornbread/crawfish, oyster, pecan and unstuffed are all options). If you want them to cook it for you, they charge an extra $15, and advise you to allow three days for preparation — so get those orders in ASAP!
Additional Delivery Options
If you need your turducken shipped, Hebert's isn't the only option for you. Chris' Specialty Foods, Cajun Grocer and Louisiana Crawfish Company all offer shipping for your three bird roast!
———————————————————–
No matter which option you choose, take pride in knowing you're eating a feast invented in south Louisiana and steeped in a (kind of strange) tradition that stretches back centuries!
WRITER MATT HAINES LIVES IN NEW ORLEANS AND ONCE STUFFED GUMBO INSIDE A MUFFULETTA INSIDE A POBOY. FOLLOW HIM FOR ALL THINGS FOOD AND MORE AT MATTHAINESWRITES.COM, AND ON FACEBOOK, INSTAGRAM AND TWITTER.