Mad Mex adds the Gobblerito to takeout menu (+ $10 growler fills)
The infamous thanksgiving-dinner-in-a-burrito is now available for coronavirus takeout orders.
Gobblerito. Takeout. Yes, it's true, and Thanksgiving is still months away.
Mad Mex announced today that the Gobblerito would be available for takeout at the Shadyside and Cannonsburg locations. Both locations sold out before dinner. According to the most recent post on Mad Mex's Instagram account, the Gobblerito will be available Thursday at the following locations:
Shadyside
Canonsburg
Monroeville
Oakland
Robinson
https://www.instagram.com/p/B934_j6Byhk/
Mad Mex takeout plan for coronavirus
Yesterday, Mad Mex sent out an email to announce that they were moving to takeout only and would offer $10 growler fills.
With the escalating COVID-19 scare, we have closed all of our restaurants to dine-in guests. We are still offering takeout and delivery from all of our Mad Mex restaurants as well as from Kaya and Alta Via (11am-8pm daily). Additionally, with the closure of PLCB stores, we are offering $10 growler fill ups for anything on tap—$5 extra if you need a new growler. Hopefully these small offerings can help you get through the next few weeks.
https://www.instagram.com/p/B91jHOaBkaB/
Ordering takeout from Mad Mex
You can order the Gobblerito and any other item from the takeout menu from Mad Mex:
What is the Gobblerito? Thanksgiving in a burrito
It's pretty simple. The Gobblerito is a thanksgiving dinner in a burrito. Yep, turkey with all the fixings — mashed potatoes, stuffing, and corn, served with gravy and cranberry sauce on the side.
https://www.facebook.com/MadMexShadyside/photos/a.194455213909947/2308654005823380/?type=3&theater
Gobblerito Love
If you haven't met the Gobblerito yet, here is a sampling of love letters to this Thanksgiving treat…
https://www.instagram.com/p/Bpcq92ZAhcs/
Gobblerito from @MadMexRobinson last night was a dream come true. So amazing pic.twitter.com/ss1V65aeJ3

— 👉Matty Coop (@therealmcooper) November 22, 2015
More coronavirus info
On this episode of Eat Play Stay Orlando explore what's new in the Northern part of town. Sanford has a plethora of breweries, bars, and delicious dining options to choose from.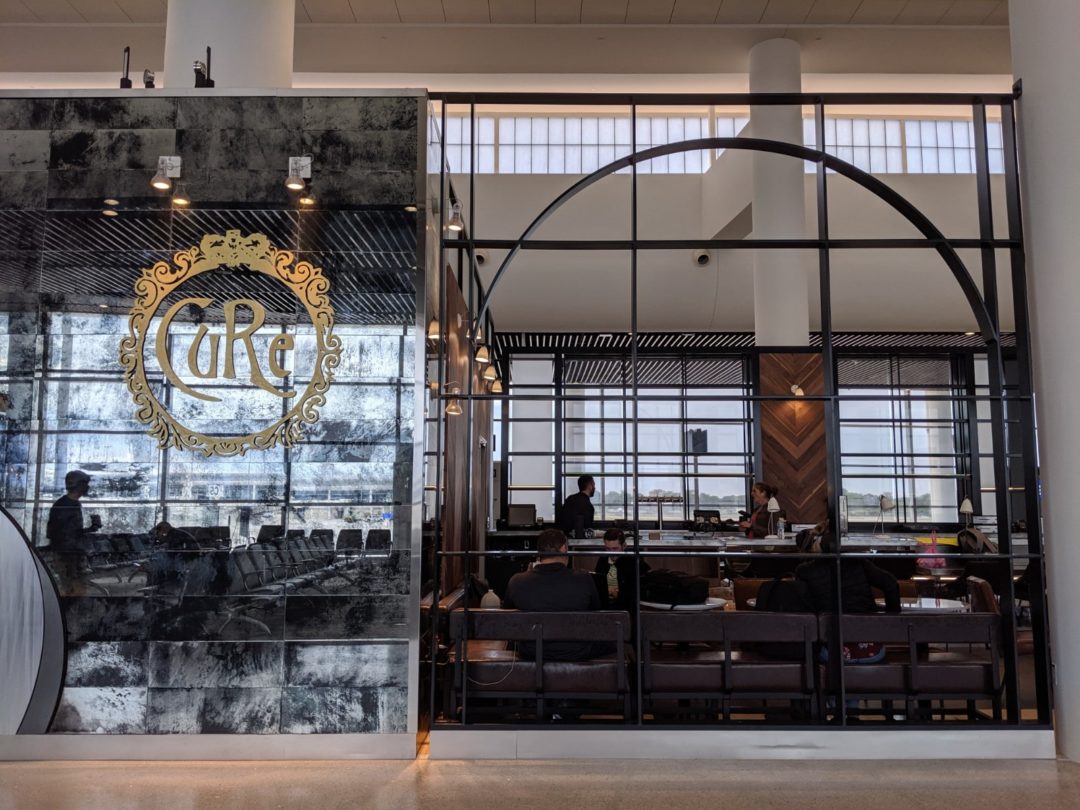 Time. Most of us don't have a lot of that. Even less so when we're rushing to make a flight. There are still plenty of tasty options for the less leisurely travelers among us, though it helps to know where to find them.
Let's talk international food from Korea, Thailand, India, Uzbekistan and more! This isn't your typical takeout box.
Homestead's Golden Age Beer Company is in business to shine a light on the time-honored brews.