ABV: Mango IPA // Strange Roots forages its way forward
After rebranding the brewery in 2018 (FKA Draai Laag), the guys at Strange Roots have promised to explore new styles of beer. They weren't kidding around.
Ask someone in the beer industry what their favorite style of beer is and you will get a plethora of responses.
Many respond with seasonally-relevant tastes. "Well, I like IPAs in the summer … but then I switch to stouts in the winter."
Ask me and I'm gonna be honest: I'm in the midst of an all-out sour kick right meow. All damn year round.
Also wowza, I love Strange Roots and I encourage everyone to give these guys a try. They brew some absolutely kick ass sours and NONE of them are kettle sours. They respect the process of the koelschip method of brewing – which could be a whole story in itself.
Fast forward to this week's edition of ABV and … surprise! I am NOT about to recommend a sour. The kings of the 'wild ale' are expanding their palettes and offering up a fruited IPA that deserves proper recognition.
Ope! Here we go.
ABV, volume IV
Mango IPA – available now at Strange Roots
Style / ABV

: IPA, 6.6% ABV
Why we recommend it

: In June 2018, I had a long chat with Dennis – the founder and mad scientist behind what we now know as Strange Roots. He walked me through their Gibsonia brewing facility and explained the science behind wild ales, foraging for yeast and using a koelschip to brew beer. He also told me that in 2019, Pittsburgh could expect to see Strange Roots diversify their beer portfolio to include some new styles. Welp, here we are. I'm honestly curious to see how this Mango IPA goes down. Their sour game is on point and if you're a fan of wild ales… well, I don't need to elaborate. These guys know what they're doing. Fermented with Mango, you can expect this fruited IPA to bring out notes of mango juice, guava and bubblegum. It's been hopped with Simcoe, Chinook and Cascade to drive home the familiar hoppy bite. Let us rejoice.
Where is it available

: Strange Roots, both locations (Millvale, taproom // Gibsonia, brewery)
When is it available

: right now. Mango IPA went on draft in the taproom(s) about a week ago at both locations.
How is it served

: Strange Roots only sends select beers to their bottling program so you'll have to enjoy a fresh pint of this one on draft. If you really want to take some home, I'd suggest filling a growler to-go.
https://www.instagram.com/p/BuKOrhMhLHO/
First time visitor

? Millvale: Strange Roots is literally right off Route 28. Do yourself a favor and park out back in the gravel lot off Meade St. Unfortunately, the taproom is NOT dog friendly, but – weather permitting – you can hang with the pup pups in their covered outdoor space. Their bar food is excellent and bartenders here are exceptionally patient / friendly with newcomers. Bus lines to Millvale are NOT optimal. You can Uber / Lyft to and from the Millvale digs in a jiffy. Gibsonia: plenty of parking in the lot. It's a hike from the city, but well worth checking out the "junkyard" which is the outdoor space in the rear of their brewing facility. The indoor digs here are MASSIVE so if you're looking to throw a party for 30 to 40+ peeps, this could be a great fit. Also, give yourself a moment to admire the painting / artwork on the walls (all conceived and designed by in-house artist and bar manager, Santana).
https://www.instagram.com/p/BuFFRMsB_05/
Honorable Mention: Go for what made Draai Laag the talk of the town amongst sour beer and wild ale lovers. Treat yourself to a pour of the Ragnarok wild ale (8.1% ABV) and take in the explosion of aromas and tastes: elderberries, black currant, red raspberry, and black cherry juice with smoky / earthy undertones. Also side note: these guys have a very underrated food program. Go hungry and get yourself a bite to eat. The Millvale taproom has some seriously good brewery food.
Follow Strange Roots on Instagram (and Facebook) for updates on all beer releases, kitchen updates, brewery happenings and events.
Strange Roots Experimental Ales
Getting there
501 E Ohio St, Pittsburgh, PA 15209, USA
Hours
Mon-Tue Closed
Wed-Fri 4–10pm
Sat 12–10pm
Sun 12–5pm
On this episode of Eat Play Stay Orlando explore what's new in the Northern part of town. Sanford has a plethora of breweries, bars, and delicious dining options to choose from.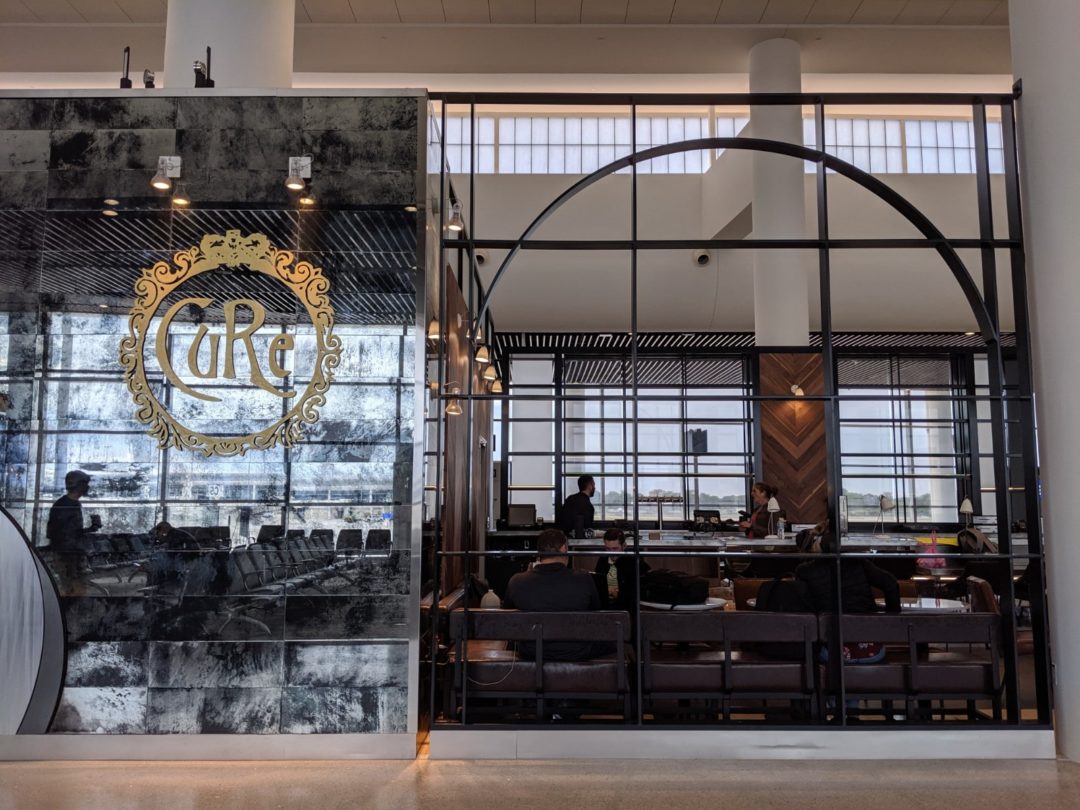 Time. Most of us don't have a lot of that. Even less so when we're rushing to make a flight. There are still plenty of tasty options for the less leisurely travelers among us, though it helps to know where to find them.
Let's talk international food from Korea, Thailand, India, Uzbekistan and more! This isn't your typical takeout box.
Homestead's Golden Age Beer Company is in business to shine a light on the time-honored brews.