Mondays Brewing: A new brewery comes to Washington County
Located in Peters Township, Mondays Brewing Co officially opens on Saturday, Oct 31. Here's a look at what's brewing and what beer fans can expect.
ABV is our weekly series that highlights a different beer from a local Pittsburgh brewery every week. Check out our past picks here.
---
Opening this weekend in Peters Township is Mondays Brewing Co. – a new brewery and taproom just south of Pittsburgh in Washington County.
Occupying the corner storefront inside the Waterdam shopping plaza, Mondays Brewing can be found at 1055 Waterdam Plaza Drive (in McMurray). They are set up for both indoor and outdoor service and plan to launch with limited on-site bar service along with beer for takeout.
ABV, Volume XCI
Why is the brewery named for a day of the week?
Mondays Brewing Co. came to exist from a frustrating encounter that owner Sam Fee felt he could fix.
"To put it bluntly, Mondays can kinda suck. And – to make matters worse – it can be really hard to find a brewery open on a Monday," Fee explained. "When I couldn't find a place to get a good beer on a Monday, I thought – 'what if I just do it myself.'"
The Peters Township resident began exploring his options and after settling on a location began scaling up his pilot (brewing) system.
"I went from a half-barrel system up to a five BBL (barrel) system," Fee explained. "We plan to open the brewery with five beers ready to go; possibly seven – all depends on our yeast and whether or not those two additional beers will be ready in time."
What Beers are available at Mondays Brewing Co?
"I love to brew many styles of beer, but in the end – what we have will come down to what people here like to drink," Fee explained.
Mondays Brewing Co. will debut with five beers:
Light Cream Ale, 6% ABV
West Coast IPA, ~6.8% ABV
Raspberry Berliner Weiss, strong sour and limited-supply
Juicy IPA called 'Tortured Soul'
Amber ale, with added bitterness and spice
"Tell us what you like to regularly drink," says Mondays General Manager Ashley Mikelonis. "When I first started drinking craft beer, I actually started out with fruited IPAs. Now, I love fruited sours. If you're less familiar with (craft) beer styles, let us guide you and offer you a free sample."
Not a beer drinker? No worries. "We'll have cocktails and wine as well," Mikelonis says.
A First for Peters Township
Existing in a craft beer desert, the Mondays Brewing Co. team was accustomed to driving upwards of 30 minutes to visit a brewery.
"There's really not anything like this in our area," Fee explained. "Before we got started on this project, it was normal to drive to Rusty Gold Brewing in Canonsburg or all the way to Hitchhiker Brewing in Mt Lebanon – which is about a half hour away."
Folks familiar with the area might remember that for 27 years, the Mondays Brewing Co site was the back office for a cigarette company.
"I live here in Peters. And I only looked at spaces in Peters to do the brewery," Fee explained. "One thing about this particular site is we are literally on Rt 19 – it's super busy with lots of vehicle traffic for folks commuting to and from work."
"We expect to see a happy hour crowd and we'll always do a beer of the day – where we cycle through our draft beers and discount one of them each day we're open."
Taproom & Takeout at Mondays Brewing Co.
Starting Oct. 31, Mondays Brewing Co will be open for takeout beer and there will be socially-distanced table service for on-site consumption.
Mondays Brewing Co. is BYOF (Bring Your Own Food). Due to COVID regulations, guests will need to have a meal to be served a drink at the brewery. The Mondays team recommends checking out Bartram's Bakery, El Campesino and others for nearby eats.
Know Before You Go: Mondays Brewing Co.
Follow Mondays Brewing Co on Facebook & Instagram @MondaysBrewing for updates.
On this episode of Eat Play Stay Orlando explore what's new in the Northern part of town. Sanford has a plethora of breweries, bars, and delicious dining options to choose from.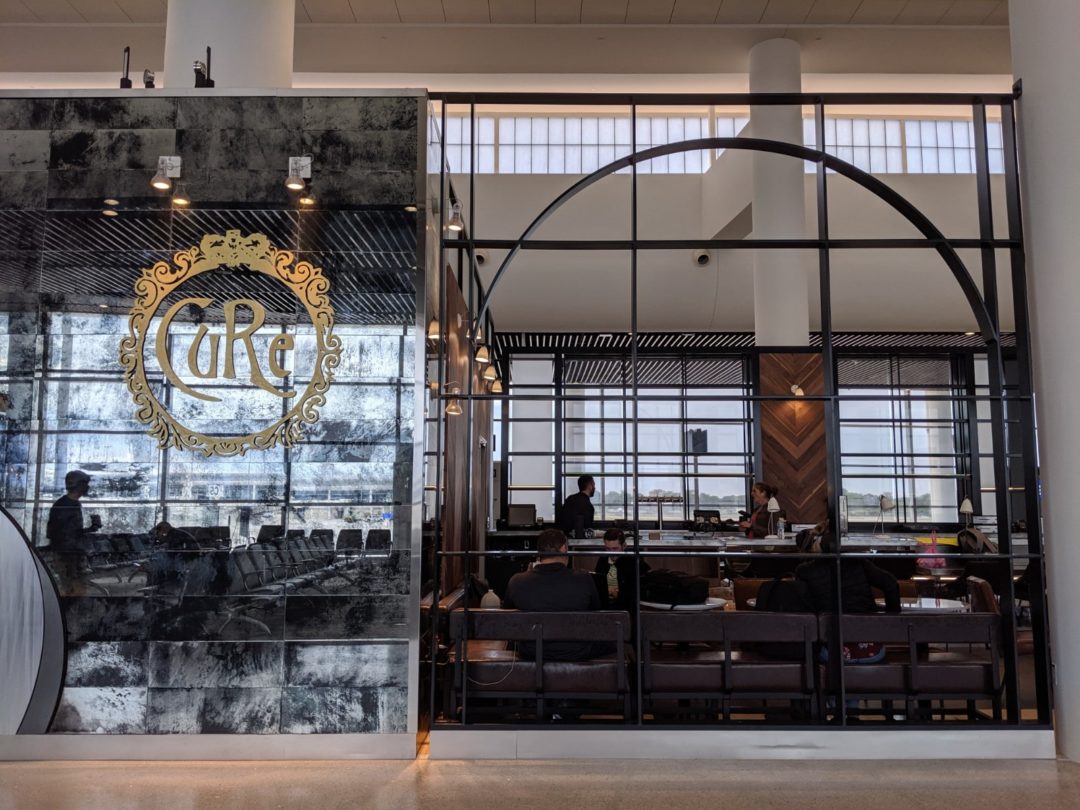 Time. Most of us don't have a lot of that. Even less so when we're rushing to make a flight. There are still plenty of tasty options for the less leisurely travelers among us, though it helps to know where to find them.
Let's talk international food from Korea, Thailand, India, Uzbekistan and more! This isn't your typical takeout box.
Homestead's Golden Age Beer Company is in business to shine a light on the time-honored brews.