ABV: My Name is Prunus // I'm a sour plum tart beer
Welcome to a place where the North Side expresses itself: Allegheny City Brewing. Also, bring your pupper and try this plum sour before it kicks.
ABV is our weekly series that highlights a different beer from a local Pittsburgh brewery every week. Check out our past picks here.
---
My name is Jonas,
I'm carrying the wheel.
Thanks for all you've shown us
This is how we feel.
'My Name is Jonas' // Weezer
Last week, I had a conversation with my friend about – you guessed it – beer. He had ventured out of Polish Hill and made his way to the North Side. He shared with me that he was LOVING the vibe at Allegheny City Brewing. I, too, share that love.
And that brings us to today.
Here's to discovering new discoveries, crossing the Allegheny River, singers named Rivers, and a beer named Prunus.
https://www.instagram.com/p/Bu5TWBfAiKr/
ABV, volume XI
My Name is Prunus – available now at Allegheny City Brewing
Beer Name: My Name is Prunus
Style / ABV: Plum Fruited Sour, 5.5% ABV
https://www.instagram.com/p/BsbG31SBfSD/
Why we recommend it: If you've been following ABV (my weekly column), you already know. I shout out lots of sour beers.
2019's had a tart start.
I'm loving the sour beers mostly because it keeps me from going overboard. Try having more than a couple of sour beers and you'll feel me. Or, at least your palate will. Unless you want to sit there all puckered up, the need to switch over to something with different mouthfeel is v real.
Again, if you're new to sour beers, check out this article from VinePair: "Sour Beer. Explained."
Also, Andrew Jockers – part-time beer guy at Voodoo Brewery in Homestead and a dental student – wrote a helpful article about sour beers for CraftBeer.com.
What Makes a Sour Beer Taste Sour? https://t.co/4qhgHdgtnR pic.twitter.com/qi2f9kMoem

— CraftBeerdotcom (@craftbeerdotcom) July 19, 2017
The Prunus plum sour at Allegheny City marks two straight weeks of sour beer spotlights (after last week's T-Funk) and this one's a North Side treat.
Per the brewery, Prunus is soured on Greek yogurt, with 175 lbs of plum purée. You'll find the viscosity of the beer thick, yet smooth. The fruit flavor hits strong and you may even pick up tiny bits of seeds between sips. The Prunus strikes a balance between tart and sweet with a vibrant pink / magenta hue. Issa good beer.
https://www.instagram.com/p/BtTWvUbhoFz/
When is it available: GO NOW! The Prunus is on tap right now so go on and get it while supplies last. There's no indication that it will make its way back on draft anytime soon and it's NOT an ACB mainstay.
How is it served: Enjoy a fresh pour on draft. The Prunus did not make it to the canning line so grab a growler fill for carry out or have yourself a glass in the taproom.
Where is it available: Allegheny City Brewing, North Side.
Honorable Mention Beer: Talk to a true Northsider and they'll vouch for this: the Oceanic IPA is a top notch IPA. It's one of the several highly underrated beers at ACB. I'm still not sure if I'm just naive or if ACB is truly flying under the radar, but I recommend treating yourself to a sampler flight and spending a solid afternoon at this North Side gem.
Visiting Allegheny City Brewing
First Time Visitor?
Parking: on-street parking is available in every direction: Foreland St, James St, etc. There's also a metered surface lot next door to the brewery that is administered by the city.
Food?
Yep! If you're swinging through Allegheny City on a Thursday, Friday or Saturday, you're all but guaranteed access to a fantastic food truck. ACB's food truck bookings can be found here.
Interior?
This is the best part. ACB is cozy, quaint and perfect for a date night. The space is small and it is very dog-friendly. ACB has an easy going vibe that is accented with board games, bench style seats, bar seats and even some outdoor sidewalk seating on nice days. Two gender-neutral bathrooms exist near the rear and you can even walk around and peek into the brewing room, attached to the main taproom.
Pro Tip: while ACB is cozy, it's a wee bit small inside. Not great for large groups, but perfect for a lowkey catch up session with that old friend you've been meaning to text back.
Getting to Allegheny City Brewing
Bus: A TON of bus lines service the North Side / Allegheny City area. You can take the 1, 2, 4, 6, 8, 11, 15, 17, 54, etc.
Uber / Lyft: per usual, always a smart move after some beers.
Getting there
507 Foreland St, Pittsburgh, PA 15212, USA
Hours
Mon 4–9pm
Tue Closed
Wed-Thu 4–9pm
Fri 4–11pm
Sat 12–11pm
Sun 12–7pm
Cover photo courtesy Getty Images Looking to get fit for the summer? Still wary of COVID-19 or just looking for some sunshine while you sweat? Here are some Boston free summer workouts across the city so you can keep moving all season long! Seaport Sweat May 2 to Sept. 29 Boston's biggest free workout series…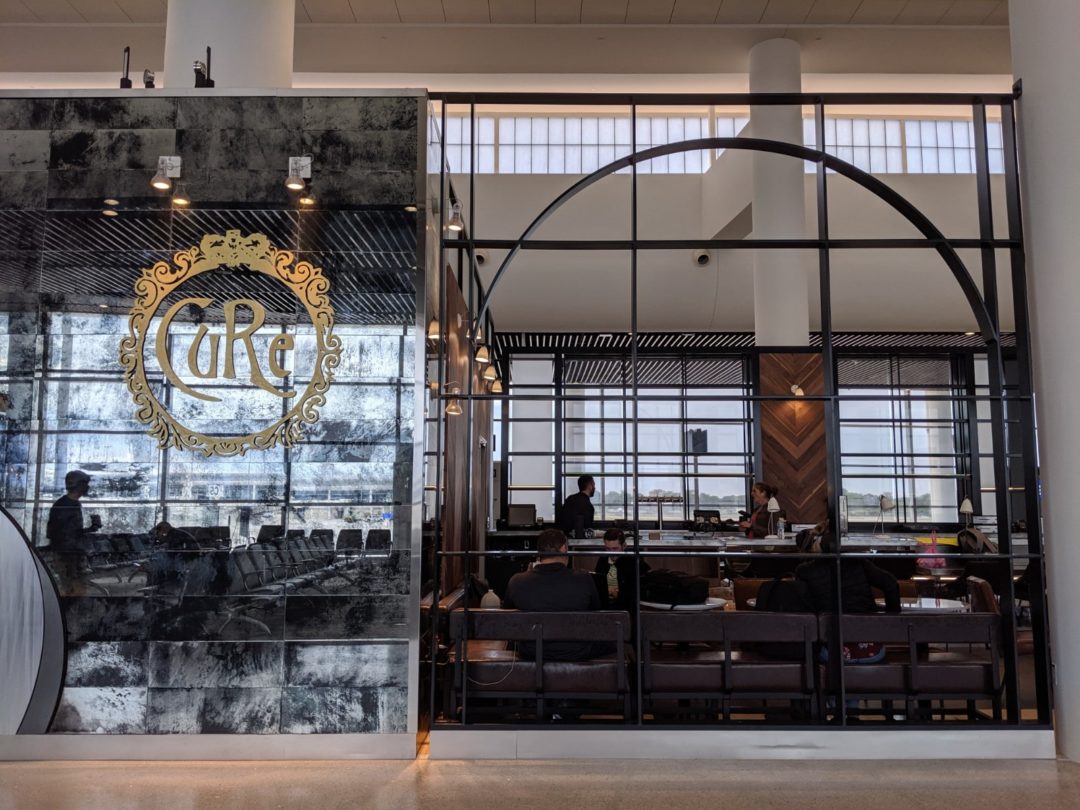 Time. Most of us don't have a lot of that. Even less so when we're rushing to make a flight. There are still plenty of tasty options for the less leisurely travelers among us, though it helps to know where to find them.
Let's talk international food from Korea, Thailand, India, Uzbekistan and more! This isn't your typical takeout box.
Homestead's Golden Age Beer Company is in business to shine a light on the time-honored brews.