Christmas Day is just around the corner! We can see that twinkle in your eye as you imagine young family members joyfully tearing open presents under a meticulously decorated tree; loved ones huddled on the couch in matching holiday sweaters, watching their favorite seasonal movie; friends and family laughing around a table of cookies and pie whilst giving toasts of holiday cheer.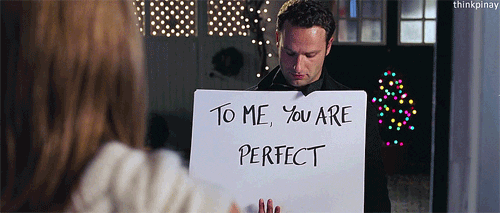 Well, that might happen.
But what about when little Tommy screams bloody murder because he wanted a Nintendo Switch, but you had the GALL to get him an Xbox? What happens when the Sewerage and Water Board announces a boil water advisory, and you need to boil enough water to cook for, clean up after, and hydrate 30 out-of-town guests who cannot understand why this is happening? And what happens when your eccentric aunt or uncle hits the mulled wine too hard and starts talking about what they'd do if they were president?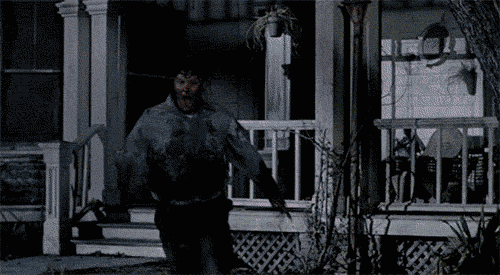 You'd better have a backup plan. Whether you're looking to escape familial craziness, want a change-of-pace activity for the whole clan or find yourself many miles from relatives this Christmas, there's tons of fun stuff to do in New Orleans this Dec. 25.
Here are just a handful of our top picks:
Looking for an alternative family to spend the holidays with when yours is either too far away or too much to stomach? Well, J&J's Sport's Lounge — a neighborhood bar down in the Bywater — is just the spot! it opens up in the morning, and features some of the most loyal regulars and cheapest drinks around. Plus, at 4 p.m. it hosts its annual potluck. Labor over your mom's famous side or whip up a quick pie, and bring it to J&J's to share with dozens of your fellow New Orleanians!
There's so much to do bouncing around downtown on Christmas Day. NOLA ChristmasFest is open from 1 p.m. until 6 p.m. with everything from ice skating (skates available for rent), curling, a visit from Santa, a 15-foot interactive snow globe, more than 1 million holiday lights and so much more!
You can also head down the street to Miracle on Fulton Street, where you can experience a magical snowfall every hour from 11 a.m. to 10 p.m., a gingerbread display in the Harrah's Hotel lobby and a beautiful landscape of glittering trees and sparkling lights.
And you're in the perfect part of the city to hop between downtown's collection of bustling hotel bars, restaurants and lobbies. Speaking of sparkling lights, there's none better than what you can find at the Roosevelt Hotel. In addition to 112,000 lights, 1,610 feet of garland, 4,000 glass ornaments and more than 150 trees, guests can grab a cocktail at the famous Sazerac Bar, and a spectacular Christmas brunch or dinner in the Fountain Lounge. Just be sure to make reservations!

There might not be a more popular day for the 'ol "d

inner and a movie

"

than Christmas Day. But here in New Orleans, you've got some choices to make. First up: Chinese or Reveillon?

For Chinese food,

Five Happiness

is a classic, but

Jung's Golden Dragon

— with its Peking duck holiday special — is also a great option! Or you can go the route of Reveillon, which harkens back to a Creole Christmas feasting tradition from the early 19th century.

The Bombay Club

,

Kingfish

and

Broussard's

will all be serving their multicourse Reveillon menus throughout the day, as will many more of your favorite NOLA restaurants.
You can't do dinner and a movie without a movie and, thankfully, tons of great Oscar-contenders, holiday hits, and thoughtful independent films have all entered theaters around the city. Prytania Theatre, Broad Theater, Cinebarre Canal Place 9 and the Zeitgeist Multi-Disciplinary Arts Center are all ready to keep you entertained!

More than 165,000 visitors enjoy

Celebration in the Oaks

each year in City Park. Have you been putting it off this year? No problem, because the 25-acre spectacular is open on Christmas Day from 6 p.m. until 10 p.m., giving you a special way to admire the park's famous oak trees draped in hundreds of thousands of twinkling lights.

The 2-mile train ride around the park is a great way to check out the incredible light displays. All you have to do is

buy your ticket here

and come on out!

The guests are fed, the house is clean(ish), and Uncle Ned's snoring on the couch. It's time to get out and DANCE! On any Tuesday night, one of the best places in New Orleans to get your groove on is at

Maple Leaf Bar

for Rebirth Brass Band's weekly show; but Christmas Tuesday? Fuggedaboutit! This is gonna be a wild, can't-miss night!

The $20 cover charge is well worth it and the show starts at 10 p.m. Make sure to get there early, as entry is first-come-first-served.



So there you have it! Print this handy list out and put it in your pocket. Every time your little cousin starts to cry, or your weird aunt tells inappropriate jokes at the dinner table, just close your eyes, touch it and remember — there's a whole world of Christmas fun out there waiting for you whenever you're ready for it.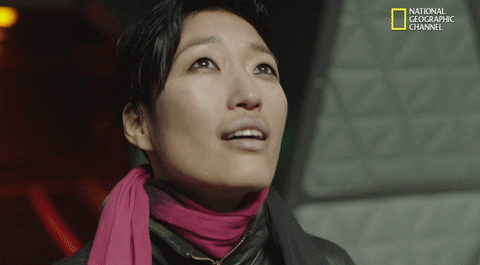 Happy Holidays!