I've never been much of a chef. It's not because I don't like to cook (I do).
It's just that — when given the choice between cooking a meal for myself that I'll have to eat (also by myself), versus watching some sport at the bar with friends — I'd rather do the latter.
But now bars and sports are extinct, so here I am: Chef Matt.
So… what are we going to cook? I don't know, I have no recipes.
We're all about doing things local here and I want to start my new hobby with some real New Orleans fare. I've spent the last few days scouring the internet for the perfect Louisiana cookbooks.
Here are nine great options, so put on your sous chef's hat and try to keep up!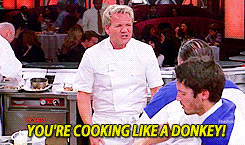 Chef Prudhomme's Louisiana Kitchen
I'm listing these in alphabetical order, but I'm glad we're starting with Chef Paul Prudhomme's masterpiece — among the favorite cookbooks of nearly every foodie in the region. Cajun and Creole cooking has been around for centuries. Today, however, the cuisine is in a renaissance, and is perhaps the fastest-growing regional food in America.
That growth is widely credited to Chef Prudhomme, who popularized the recipes of south Louisiana via his cooking shows, restaurants and cookbooks (of which this is his first).
In 1984, Prudhomme aimed to record some of his favorite recipes, but he decided not to do the work at his famous K-Paul's Louisiana Kitchen in New Orleans. Instead, he tested and retested each of this cookbook's entries using a small test kitchen equipped with a normal-sized stove and utensils found in the common home.
Prudhomme's book offers recipes for traditional dishes like gumbos, jambalayas and turtle soup, as well as creative new dishes and variations like Artichoke Prudhomme. It also includes his famous original Blackened Redfish dish — singled out as an example of the best of American regional cooking. This book is a must.
Crescent City Cooking: Unforgettable Recipes from Susan Spicer's New Orleans
This 2007 cookbook features more than 170 recipes — including many of the dishes that made her and her award-winning Bayona restaurant famous. This beautiful book also includes 90 photographs displaying a vibrant New Orleans, as well as Spicer's unique culinary presentation.
Did you think Smoked Duck Hash in Puff Pastry with Apple Cider Sauce was beyond your skill set? (I most definitely did.) Spicer's instructions make her recipes attainable, and her anecdotes make the process special.
Do you want to cook like a James Beard Award-winning chef? This cookbook created by one is a great place to start.
The Dooky Chase Cookbook
The inimitable Leah Chase shares recipes from the restaurant she played a key role in running for more than seven decades. She also includes many from her own personal files.
This cookbook, created in 1990, isn't just a step-by-step guide. It also explains the origins of many of the Creole recipes she includes, as well as stories that reflect her own heritage. It's an opportunity to learn from — and learn about — a legendary New Orleanian, famous for her leadership in the city, her role in the Civil Rights Movement and, of course, her cooking.
River Road Recipes: The Textbook of Louisiana Cuisine
This was the first cookbook I ever ordered, and with the click of a button, my recipe total climbed from 0 to 650! Published by The Junior League of Baton Rouge, there's a reason this is called "the textbook of Louisiana cuisine."
Without anecdotes and pictures, this cookbook is sparse on frills. It does, however, provide instruction on how to make the very best of what south Louisiana food and drink has to offer.
View this post on Instagram
Louisiana Real & Rustic
BA'AM! You had to know he was going to be on this list.
The great Emeril Lagasse tours south Louisiana — from bayous and backroads, to country cabins and refined aristocratic town houses — in search of authentic versions of the Creole and Cajun recipes America has learned to love.
Lagasse presents 150 such recipes in this 1996 cooking gem, and he works hard to trace his favorite cuisine back to its French, Spanish, African and Caribbean roots.
The New Orleans Cookbook
Judy Walker, former food writer and editor for The Times-Picayune calls this 1975 cookbook by Rima and Richard Collins essential. He was a celebrated local food author and she learned to cook while on a Fulbright Scholarship in France.
Together they created a text with 288 southern Louisiana recipes designed to be reproduced by us in our own personal kitchens.
View this post on Instagram
The Picayune's Creole Cookbook
This introduction to New Orleans Creole cooking is a series of recipes from the late-18th century to the early-20th century, compiled by The Times-Picayune. It's an artifact that gives a picture into earlier years of local cooking, but it's also a great place to start when learning to create our regional cuisine.
Real Cajun: Rustic Home Cooking from Donald Link's Louisiana
Donald Link is the famed chef behind extraordinary New Orleans restaurants like Cochon, Herbsaint, Peche, Le Boulangerie and Gianna. Ignoring his cookbook would be like ignoring an instructional guide on how to paint by Michaelango.
This James Beard Award-winner doesn't just bring us to the swamps, bayous and backroads that wind through Cajun Country (where he was born). He also teaches us how to cook the food you'll find in the region's music festivals, kitchens and backyard cookouts.
If you want to get a feel for Cajun Country — and learn how to make the cuisine that helps define it — then this cookbook by a master of craft is a great place to begin your journey.
Treme: Stories and Recipes from the Heart of New Orleans
If you were a fan of the HBO show "Treme", you might check out this cookbook, written by Lolis Eric Elie. Elie was a writer on the show and his cookbook features recipes from the drama's characters — both real and fictional.
The book includes more than 100 contemporary and heritage recipes from many of the cultures and components that make up New Orleans' food scene today. Many of those recipes give you a look into the stories and tastes that make up some of our city's top restaurants.
You'll get food that tastes great, as well as fun and interesting stories behind the cuisine.
———————————————————–

There's no bad time to take on a new hobby, but — while we're stuck inside for the foreseeable future — this seems like a particularly great time to flex our culinary chops. These books will help. If there's another cookbook you love, please find me on social media and let me know!

WRITER MATT HAINES LIVES IN NEW ORLEANS. FOLLOW HIM FOR TONS OF IDEAS ON HOW TO STAY BUSY DURING THE COVID-19 PANDEMIC AS WELL AS ALL THINGS FOOD- AND BOOK-RELATED AT MATTHAINESWRITES.COM, AND ON FACEBOOK, INSTAGRAM AND TWITTER.