There are two things the entire world loves, and you can probably guess what they are: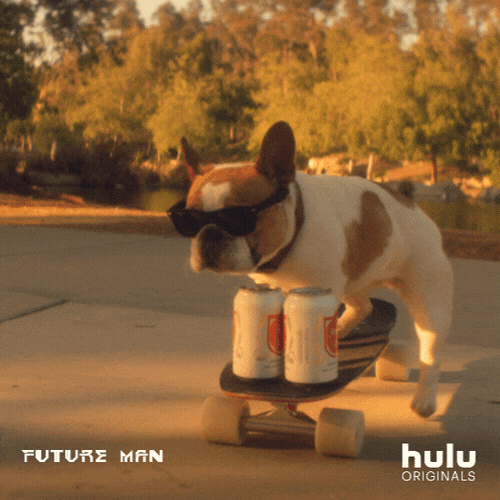 That's right. Puppies and beer!
One makes our heart swoon, and the other makes our brain swoon, but — for too long — these two great creations of God have existed separate from one another. You want to fawn over puppies? Make a left, please. You want to enjoy delicious craft beer? That's over there to the right, sir.
Well, not anymore. NOLA on Tap is this Saturday, Sept. 21. It's not just the Louisiana Society for the Prevention of Cruelty to Animals' (LA-SPCA) largest fundraiser. It's also Louisiana's largest beer festival. It's the one place you can go to sample more than 400 beers from across the region and country, while also supporting (wo)man's best friend.
Drink a great beer with your right hand, and a pet a good dog with your left. Let's find out how to best enjoy this most amazing of days.
View this post on Instagram
The Basics
"What makes NOLA on Tap unique is obviously our focus on local beer, but also being truly dog friendly," explained Alicia Vial, communications director for the Louisiana SPCA. "When you combine our city's love for food, music and beer with dogs, it's a perfect combination!"
Vial says the festival is expecting 20,000 attendees (and a substantial number of good doggies) this year. Gates open to the general public at noon, and the festivities continue until 7 p.m.
NOLA on Tap takes place at City Park's Festival Grounds on Friedrichs Avenue. It's on the eastern side of the park, north of Big Lake and south of Pan American Stadium and Interstate 610. There is limited parking, so bicycling (a bike valet is offered), streetcar, bus, Uber or Lyft are all more desirable options.
You can buy your tickets for $10 at the gate. That doesn't include the price of beer (which I'll discuss in the "Mmmmm Beer" section, below).
But Vial believes the VIP pass is the best deal.
"You'll get in early and have first dibs on beers, which is big because the homebrews and our most popular beers will definitely run out," she said. "Plus, you get access to special brews in the VIP tent, as well as private bathrooms, TVs to keep up with college football, and more!"
VIP tickets are $30 at the gate, and get you into the festival an hour early, at 11 a.m.
Recap:
When: 12 p.m. – 7 p.m.
Where: New Orleans City Park Festival Grounds (Friedrichs Avenue)
How Much: $10 | VIP $30
Everything But the Beer
With hundreds of beers being offered, it obviously plays a central role in NOLA on Tap. But — before we get to that — there's a lot of other fun to discuss.
Puppies
"It's worth your time and money just to come out and do some 'cute dog' spotting," insisted Hannah Hole, the sales manager for the long-time Mississippi brewery, Lazy Magnolia. And, trust me, there are plenty of ways to get your fix.
For one, attendees are welcome to bring their own dogs with them, as long as they're on a leash. So you're sure to see adorable pups wandering the festival grounds.
And then there's Barktoberfest — a special vendor area designed with your current or future pooch in mind! Meet LA/SPCA adoptable dogs, pick up some freebies, and shop for special treats for your pet.
Good Eats
I don't know about you, but after I drink a beer or two, I'm ravenous for food. I don't even want to know how hungry I'll be after 400 beers.
Fortunately, I won't need to know, because NOLA on Tap has a pretty sweet food lineup. Enjoy crawfish beignets or crab sliders from Any O'Cajun, an array of sausages and (edible) dogs from Dat Dog, award-winning sandwiches and schnitzels from Bratz Y'all, snoballs from Creole Sneaux, and plenty of other options.
Are you vegetarian or vegan? No problem, you're covered. Want to eat healthier than your average festival? I don't, but I respect that you do, and so does NOLA on Tap — which is why they'll have a line-up of healthy, organic tacos and much more.
All food sales are cash or credit card, so make sure to bring one of those with you.
Great Music
NOLA on Tap has had strong musical acts throughout the years. This year's lineup is no different. The music kicks off at 1 p.m. when "The Songbird of New Orleans," Robin Barnes, performs a 90-minute set of her soulful, funky jazz.
Beginning at 3 p.m., the New Orleans-based Southern rock 'n' roll band — Roadside Glorious — takes to the stage with dueling guitars, soulful singing and infectious upbeat energy.
The final set begins at 5:30 p.m., but — before we get to our headliner — there'll be a special performance by regional superstar, Choppa, who reached hero-status when his hit single "Choppa Style" became a Saints anthem.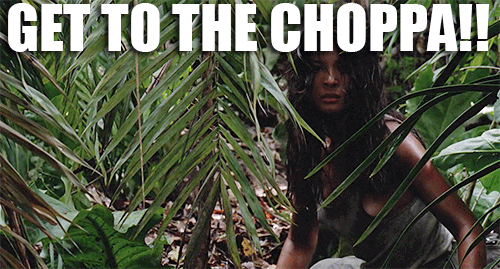 From there, Category 6 will take us to the end of the night with their combination of wild stage antics, amazing visuals, and high energy music.
So grab your beer and bring it over to the stage, because there is a lot of music worth exploring!
Mmmmm Beer
In a recent interview with Eric Jensen, owner of the Bywater's very own Parleaux Beer Lab, he said, "Beers can taste so different than we were trained to think they have to. That's why when someone says, 'I don't like beer,' I'm inclined to think they just haven't found the right ones yet."
With more than 400 beers at the festival, I think there's something out there for everyone! You can see all the breweries and their offerings here. And, based on what festival organizers and the brewers I spoke to told me — the homebrewing section/competition is the real event highlight. Check out what those homebrewers are bringing here.
Drink tickets are required for beer, wine, soft drink and water purchases. You can buy, for example, 35 tickets for $30. Most 3-ounce sample pours of commercial beers are one ticket. Though rarer ones could be as much as two or three tickets.
A 3-ounce pour of homebrews are two tickets. And 9-ounce pours from commercial breweries will range from three to seven tickets.