This website prides itself on sharing the best of what's going on in New Orleans. And, under normal circumstances, this city has a lot going on for us to share!
But did you think we were all going to suddenly stop being Very Local New Orleanians just because we can't go outside?
Heck no!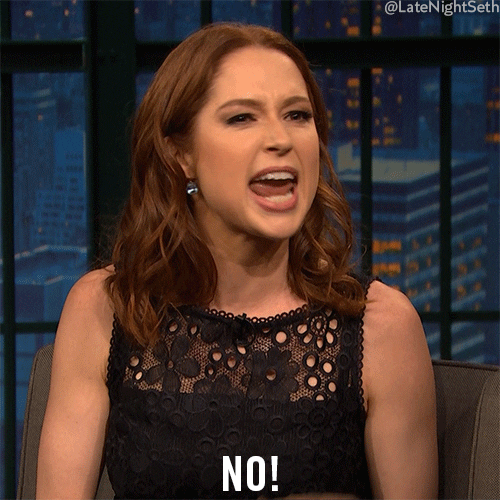 Discover or rediscover how great New Orleans is in ways you never imagined. We've written about great local podcasts, books, takeout restaurants and more!
Today, we're adding our 15 favorite New Orleans-centered movies to the list. It was no easy choice. They don't call us "Hollywood South" for nothing.
Here are my favorite New Orleans-focused films ever made. Did your favorite movie filmed in New Orleans not make the list? Follow us on social media and tell us!
Angel Heart
Our list begins with the story of a private detective, Harry Angel, played by Mickey Rourke. He is contracted by Louis Cyphre (Robert De Niro) to track down iconic singer Johnny Favorite. The hunt for Favorite takes Angel to New Orleans, where it seems everyone who gives the detective information meets a horrific end.
This 1987 film is part supernatural, part gumshoe detective flick, and part psychological thriller. Roger Ebert gave it 3.5 out of 4 stars and it's still a bit of a cult favorite today!
Rent it on Amazon.com for as low as $2.99.
Where the Crawdads Sing
The best selling book is now coming to the big screen. Featuring an original song by Taylor Swift, Where the Crawdads Sing tells the story of Kya, played by Daisy Edgar-Jones, an abandoned girl who raised herself to adulthood in the dangerous marshlands of North Carolina. Rumors of the "Marsh Girl" have been shared around the small community of Barkley Cove. When a young man is found dead, the town immediately casts her as the main suspect.
Where the Crawdads sing has recently become a box office hit ranking 4th across the globe. Filmed in New Orleans, the movie produced by Reese Witherspoon has become a world-wide phenomenon and is now playing exclusively in theaters.
The Big Easy
Wow, 1987 was an incredible year for New Orleans-set movies! This colorful drama takes place in the midst of a gang conflict nearing the boiling point. The main story is the developing relationship between a young police lieutenant and an idealistic female district attorney. She's not impressed with the corruption in the cop's unit ("This is New Orleans, darlin'. Folks have a certain way of doin' things down here!" he explains) but that doesn't stop sparks from flying. Ebert gives it a perfect 4 out of 4 stars!
Rent it on Amazon.com for as low as $2.99.
Cat People
Now for something completely different…
Irena Gallier travels from her home in Canada to New Orleans to reconnect with her brother, Paul. This wild, erotic thriller wastes no time making the point that, "Hey, she kind of looks like a cat." This 1982 movie is weird, sexy and has plenty of panther maulings. It's also a lot of fun.
Rent it on Amazon.com for as low as $3.99.
The Cincinnati Kid
Eric Stoner is an up-and-coming Depression-era poker player from New Orleans, nicknamed "The Cincinnati Kid."
To be the best, you've gotta beat the best, which is why Stoner challenges Lancey "The Man" Howard to a game. Howard (who has a nickname that actually makes sense) is widely considered the best poker player around. But, when Stoner learns the game is being fixed in his favor, he rejects the help and tries to beat "The Man" on his own merits.
Rent it on Amazon.com for as low as $2.99.
The Curious Case of Benjamin Button
Benjamin Button (Brad Pitt) was born in New Orleans in 1918 (and the city looks especially beautiful in this 2008 movie). Benjamin was no ordinary boy. He was born as an elderly man and he ages in reverse. Our protagonist goes on a series of incredible adventures over the course of his life, but the one constant is his relationship with Daisy Fuller (Cate Blanchett). She was born around the same time as Benjamin, but ages in the more traditional forward manner.
Rent it on Amazon.com for as low as $2.99.
Down by Law
When I told friends I was working on this article, many went out of their way to tell me how much they loved this black-and-white, independent 1986 film. The story centers around three men arrested in New Orleans and placed in the same cell. While the trio didn't know one another before their crimes, they eventually attempt to escape prison together. While "Down by Law" is in the drama/crime genre, this movie focuses more on the evolving relationships of the convicts, rather than on the mechanics of the actual escape.
Rent it on Amazon.com for as low as $3.99.
Girls Trip
"OMG, did you even self-quarantine?!"
That's what they'll say if you get to the end of this pandemic without knowing who the Flossy Posse is. "Girls Trip" is a 2017 comedy about four best friends who have grown apart over the years. But don't worry — they're reuniting. And they're doing it at Essence Fest right here in New Orleans! What starts off as a work trip turns into a vacation after one member of the posse receives some devastating news.
Rent it on Amazon.com for as low as $3.99.
Hard Target
If Jean-Claude Van Damme hasn't filmed a movie in your city, then your city is second-rate. In this 1993 action-thriller, Van Damme plays Chance Boudreaux, an out-of-work Cajun sailor skilled in martial arts. He soon finds employment protecting a young woman, Natasha Binder, as she tries to find her nomadic father — a Vietnam veteran believed to be in New Orleans. Easy enough, except they find a sinister group of wealthy men who hunt the homeless for sport.
Will Chance Boudreaux save the day? You've got to watch this (van) damn good movie to find out.
Rent it on Amazon.com for as low as $3.99.
Interview with the Vampire
This 1994 film was adapted from a 1976 novel by New Orleans author, Anne Rice. It's got an all-star cast with filming primarily taking place in and around the Crescent City. "Interview with the Vampire" is the story of an 18th-century lord (Brad Pitt) who tells his past to a biographer, played by Christian Slater.
Pitt's character, Louis, explains how he was convinced to turn to immortality by Tom Cruise (well, technically, the vampire Tom Cruise portrays). Kirsten Dunst plays a young vampire girl who widens the conflict between Pitt and Cruise, and Antonio Banderas is in the movie, as well. It was nominated for a pair of Oscars and a Golden Globe for Best Supporting Actress.
Rent it on Amazon.com for as low as $3.99.
JFK
Directed by Oliver Stone, "JFK" tells the story of the Jim Garrison-led investigation into the assassination of President John F. Kennedy. Garrison is a New Orleans district attorney played by Kevin Costner. The movie was nominated for eight Oscars in 1991, including for Best Picture and Best Director.
It's one of the most successful New Orleans-centered movies ever made and its themes call into question how much we're able to trust our government in times of crisis. It's certainly worth a watch!
Rent it on Amazon.com for as low as $2.99.
King Creole
The trailer of this 1958 movie describes it best: Elvis Presley plays the "hard-loving, hard-hitting" Danny Fisher, who is singing his way to stardom from the "gutters of lusty, brawling New Orleans!" As Fisher's star rises, a club owner tries to gain control of him with threats, as well as the charms of his sometimes-girlfriend.
Presley has said that, of all the characters he portrayed, the role of Danny Fisher in "King Creole" was his favorite.
Rent it on Amazon.com for as low as $2.99.
Panic in the Streets
Not only was this movie from 1950 filmed exclusively in New Orleans (with numerous New Orleanians playing a variety of roles), it's also…topical.
Dr. Clint Reed supervises the autopsy of an unknown man and discovers he died of the contagious pneumonic plague. Reed and his wife have 48 hours to determine where the mysterious man came from and who he had contact with before New Orleans is consumed by an epidemic.
Rent it on Amazon.com for as low as $3.99.
The Princess and the Frog
If a movie about disease is too close to home at the moment, how about New Orleans' very own Disney movie?
Tiana dreams of opening the finest restaurant in NOLA (who hasn't?!), but her dream takes a detour when she meets a frog claiming to be Prince Naveen of Maldonia. What's going to happen?
Well, I can't tell you that, but I can tell you this movie's got trumpet-playing alligators, Cajun fireflies, a voodoo witch doctor and all our favorite local foods. Whether you have kids or not, watching your city get the Disney treatment is a lot of fun.
Rent it on Amazon.com for as low as $2.99.
Runaway Jury
After a workplace shooting in New Orleans, a trial against the gun's manufacturer pits a lawyer played by Dustin Hoffman against a jury consultant played by Gene Hackman. Hackman's shady character uses illegal means to stack the jury on the side of the gun company, so Hoffman tries to beat him at his own game. Jurors played by John Cusack and Rachel Weisz tell both sides they can sway the jury, triggering a thrilling game of cat and mouse!
Rent it on YouTube for as low as $3.99.
A Streetcar Named Desire
Let's end this list with a classic. 98% on Rotten Tomatoes and 4 out of 4 stars by Roger Ebert, the 1951 film adaption of Tennessee Williams' play, "A Streetcar Named Desire" is almost universally loved.
Troubled former schoolteacher Blanche Dubois (Vivien Leigh) comes to New Orleans to stay with her sister, Stella Kowalski, and Stella's husband, Stanley (famously played by Marlon Brando). The Kowalskis have a passionate, volatile relationship, and Blanche's presence shifts the balance for the worst. One word: 🗣STELLLLAAA!
Rent it on Amazon.com for as low as $3.99.
—————————————————————————————
That's a pretty good list of New Orleans-based movies to keep us learning about our city. Did your favorite not make the list? Follow us on social media and let us know in the comment section!
WRITER MATT HAINES LIVES IN NEW ORLEANS. FOLLOW HIM FOR TONS OF IDEAS ON HOW TO STAY BUSY DURING THE COVID-19 PANDEMIC AS WELL AS ALL THINGS MOVIE-RELATED AT MATTHAINESWRITES.COM, AND ON FACEBOOK, INSTAGRAM AND TWITTER.