Pepperoni Ray's: homemade pizza, flavor and community in Gentilly
Gentilly doesn't have many pizza options other than chains. Ray's customers don't mind that. He gives them everything they could ask for and more.
Gentilly doesn't have many pizza options other than chains. Ray's customers don't mind that. He gives them everything they could ask for and more. Unique flavors, consistent quality, and friendly service—Pepperoni Ray's always has something to offer.
Pepperoni Ray's is one of those places you can find great food and expert service. A long-time veteran of the restaurant scene, Ray has brought his classic pizza and inventive wing flavors wherever he goes. For the last year, he's been turning out pies and wings, with the creativity long-time customers expect, inside of Gentilly Cafe on Franklin Ave.
Ray and the Sweet Inferno take over at 5339 Franklin from 4 to 9 p.m. Tuesday through Saturday
Born and raised in Gentilly, Ray blends big flavors you can't find anywhere else with consistency you can count on. Over the years, he's noticed more chain pizza places have crept into the area. But he's always been dedicated to bringing his own brand of flavor and pizza to the neighborhood in which he grew up.
A classic slice at Pepperoni Ray's
Ray's dough is made fresh and has a puffy crust. It's airy, and a perfect base for their tangy sauce that is packed with herbs. Flavor is not limited at Pepperoni Ray's. The topping selection is unique and has choices for everyone, including Patton's Hot Sausage and shrimp–as well as all the classics.
Sweet Inferno: The perfect balance of sauce so you don't get lost.
The wings at Pepperoni Ray's are trimmed and fried crisp. The signature Sweet Inferno wings are not to be missed. Thinner than your classic barbecue, it won't weigh you down. The wings have an easy balance of sweet with a light heat that builds thanks to Ray's own mixture of hot sauces and seasoning (some customers even request lemon pepper at the end).
And if you're not in the mood for barbecue, Ray's control of flavor is evident in his other sauces. The classic hot sauce is worth its name and is just as good on an order of eight wings alongside a large three-topping for $20.99.
Crawfish Bread: Creamy, crunchy, and just what you'd expect from Pepperoni Ray's
Like all great pizza spots, Ray offers your classic cheesy bread made from his fresh pizza dough. However, and possibly more importantly, he also makes crawfish bread. Rarely found at any pizza spot in the city, Ray's combination of french bread, homemade crawfish cream sauce, crawfish tails, and melted cheese is a staple on his menu. Its toasted edges and cheesy crawfish center keeps customers coming back.
Pepperoni Ray's has gone from a second-floor spot on Frenchman behind the Chicken-in-a-Box, to Circle Foods, and now to Franklin Ave. While the location changed, the quality and flavor always followed. When they tell me my order of pizza and wings is gonna be 20 to 25 minutes, I hang up the phone, find my wallet and pet my dog. By the time I get there, I know I can count on Ray and his team to have me ready to go.
A Flavor Destination
While they may be take-out specialists, the dining room is always an inviting place to sit down with friends. Some nights, Ray stays open late for community events and stand-up shows like Mark Caesar's Comics by the Slice.
New Orleans is home to some of the best take-out restaurants in the country. People here know how to care—whether it be a piece of wax paper between your catfish and sides or an expert understanding of ticket times, New Orleanians know how to get it done right.
Getting there
5339 Franklin Ave, New Orleans, LA 70122, USA
Hours
Mon Closed
Tue-Thu 4–8pm
Fri 4–9pm
Sat 1–9pm
Sun Closed
On this episode of Eat Play Stay Orlando explore what's new in the Northern part of town. Sanford has a plethora of breweries, bars, and delicious dining options to choose from.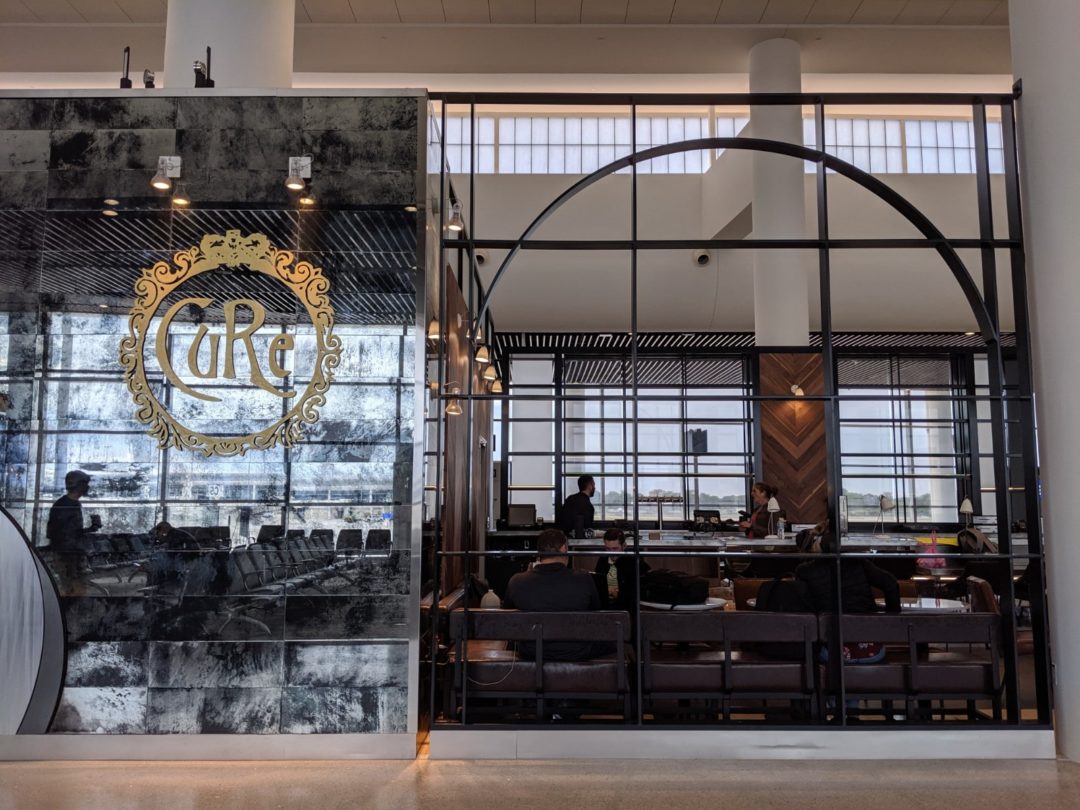 Time. Most of us don't have a lot of that. Even less so when we're rushing to make a flight. There are still plenty of tasty options for the less leisurely travelers among us, though it helps to know where to find them.