Update from Pittsburgh's female brewers: the beers are ready
April showers bring…craft beers? Here's where (and when) you can try all 5 of the Pink Boots Society's women-brewed collaboration beers.
By now, it should be no secret. The beer industry is mostly white…and mostly male.
Of course, there are folks looking to change the (homogenous) narrative. For example, Fresh Fest's founders are right here in Pittsburgh and working hard to make their 2019 celebration fresh(er) than ever. Elevating the voices of people of color in craft beer sits at the core of their inclusive mission.
Pink Boots Society
ICYMI, there's also Pink Boots Society: a nationwide collective that aims to assist, inspire and encourage women beer industry professionals to advance their careers through education.
To mark last month's International Women's Day, five western Pennsylvania-based breweries came together to brew collaboration beers that would be released and served at some of our favorite spots. Over the course of April and May, these beers will be tapped for all to enjoy.
Which (local) breweries are part of the collab?
Alas, the time has come. Below are the five Pink Boots Society collaboration beers.
Hitchhiker Brewing
Hive Mind: Honey Pale Ale
Hop Farm Brewing
The Beet Gose On: Kombucha inspired Beet Gose
Rock Bottom Brewery
Girl On An Island: Brut IPA with pink lemons
North Country Brewing
Hel's Fire: Imperial Chile Stout
ShuBrew
Shoots Like A Girl: Pixelated IPA®
April / May Tap Takeover Events
And here are the official Tap Takeover events. All of the venues (below) will feature the Pittsburgh Pink Boots Collaborative beers on draft.
Federal Galley Annual Pink Boots Tap Takeover
Date: Thu, April 18th
Time: 6 pm to 9 pm
Location: 200 Children's Way, Pittsburgh, PA 15212
$1 per pint will be donated to the National Pink Boots Society
Harmony Inn Pink Boots Brunch Tap Takeover
Date: Sun, April 28th
Time: 12 pm to 4 pm
Location: 230 Mercer St, Harmony, PA 16037
$1 per pint will be donated to the National Pink Boots Society
Piper's Pub Pink Boots Tap Takeover
Date: Thu, May 2nd
Time: 6 pm to 9 pm
Location: 1828 E Carson St, Pittsburgh, PA 15203
$1 per pint will be donated to the National Pink Boots Society
On this episode of Eat Play Stay Orlando explore what's new in the Northern part of town. Sanford has a plethora of breweries, bars, and delicious dining options to choose from.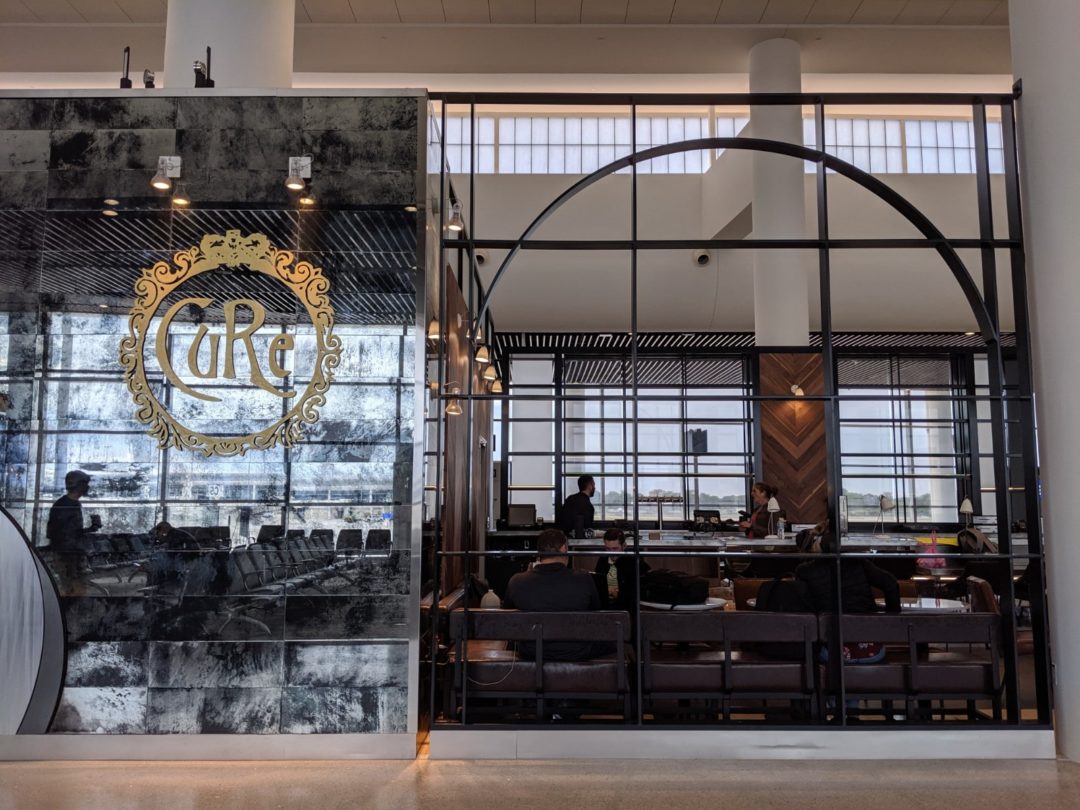 Time. Most of us don't have a lot of that. Even less so when we're rushing to make a flight. There are still plenty of tasty options for the less leisurely travelers among us, though it helps to know where to find them.
Let's talk international food from Korea, Thailand, India, Uzbekistan and more! This isn't your typical takeout box.
Homestead's Golden Age Beer Company is in business to shine a light on the time-honored brews.