Get to know the women in Pittsburgh's craft beer scene
Pink Boots Society is a nationwide organization for female beer professionals. We dropped in on the Pittsburgh chapter's brew day at Hop Farm.
"A lot of folks just happen to fall into brewing. When I fell in love with craft beer, I made (very) purposeful steps to get into this industry."
-Meg Evans, Rock Bottom Brewery
https://www.instagram.com/p/BuuEJo_Fym3/
To mark International Women's Day – and to raise the profile of women's roles in the beer industry – the Pittsburgh chapter of Pink Boots Society is collaborating with local breweries to release beers that have been conceived, manufactured and distributed all by women.
During this past Saturday's 'collaboration brew day' we stood back and watched as members of Pink Boots Society came together and brewed a kettle sour beer with hints of beets. We also brought along a videographer and plan to update this post with a short documentary on Pink Boots as well.
What is Pink Boots Society?
Per their website, Pink Boots Society was created to assist, inspire and encourage women beer industry professionals to advance their careers through education. Pink Boots strives to elevate female voices in the beer community.
This group is much more than just a beer drinking club for women. Pink Boots Society is focused on educating and engaging women in the process of brewing craft beer.
P—Passion
I—Integrity & Inspiration
N—Networking
K—Knowledge
B—Beer & Brewing
O—Opportunity
O—Open Exchange of Ideas
T—Teach
S—Success
https://www.instagram.com/p/BuwIRUNFdbf/
Who is involved with Pink Boots Society in Pittsburgh?
Our local chapter is robust and includes representatives from Roundabout, 11th Hour, Hop Farm, Rock Bottom, Grist House and a slew of other local breweries. The member roster isn't just brewers. This group is made up of women who interface with the beer industry in marketing, distribution, merchandise, apparel, business management, packaging/labeling, serving, and bartending.
How can one get involved with Pink Boots Society?
Per Meg Evans, social media is a great place to begin outreach. She has connected with several other PBS chapters (outside Pittsburgh) through a collection of private Facebook groups that welcome women into the organization's membership and scholarship wings.
Where can we try the Pink Boots Society collaboration beers?
Keep an eye out for the Pink Boots collaboration beers on tap at Federal Galley and Smallman Galley, as well as some of the local breweries themselves. In addition, several local bars and restaurants will serve the annual Pink Boots collaboration beers once they are ready for distribution.
Today at both locations we have a draft release of our Pink Boots collaboration. 'Hive Mind' is a Pale Ale brewed with Vienna and Honey malts. Hopped exclusively with Pink Boots Hop Blend and conditioned on Blueberry Blossom Honey from Bedillion Farms. pic.twitter.com/eRNN92yL2u

— Hitchhiker Brewing (@Hitchhikerbrew) March 7, 2019
On this episode of Eat Play Stay Orlando explore what's new in the Northern part of town. Sanford has a plethora of breweries, bars, and delicious dining options to choose from.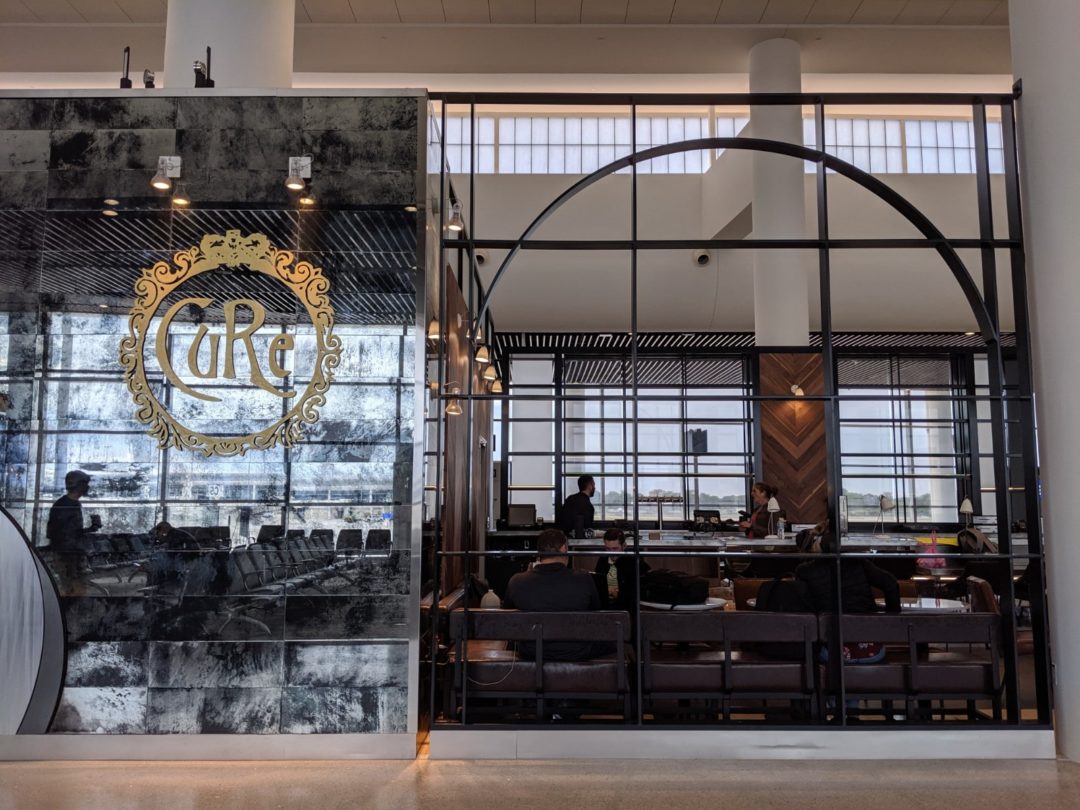 Time. Most of us don't have a lot of that. Even less so when we're rushing to make a flight. There are still plenty of tasty options for the less leisurely travelers among us, though it helps to know where to find them.
Let's talk international food from Korea, Thailand, India, Uzbekistan and more! This isn't your typical takeout box.
Homestead's Golden Age Beer Company is in business to shine a light on the time-honored brews.