Pittsburgh Bottle Shops for Beer Lovers
We rounded up a list of 11 local bottle shops where you can snag a nifty bottle for yourself or for someone who loves the gift of beer.
Editor's Note: Header photo was taken in June 2019 at Mindful Brewing (pre-COVID) by Pat Hogan. ABV is our weekly series that highlights a different beer from a local Pittsburgh brewery every week. Check out our past picks here.
---
As we approach the season of gift giving, there's a good chance someone you know would be thrilled to receive the gift of beer.
Now, if you frequent our Pittsburgh-area breweries – and you're grabbing beers for carry out – you're most likely walking out with a 4-pack or 6-pack of cans with a limited shelf-life.
For the purpose of this week's beer write up, we're shifting away from aluminum (cans) and talking about good ole glass (bottles). Unless otherwise noted, most bottles don't need to be kept cold and – with a little cushioning – travel quite well.
In my experience, visiting a bottle shop is nostalgic and gets me in front of some beers I normally never see floating through the wild here in Pittsburgh. Sometimes, scoring a rare, out-of-market beer can make for a fantastic gift – especially for someone who loves trying new beer.
We rounded up a list of 11 local bottle shops (and one honorable mention) where you can snag a nifty bottle for a gift – or for yourself.
ABV, Volume XCIV
Bierport
Lawrenceville
Address: 4115 Butler St. Pittsburgh 15201
Website: bierport.com
Know Before You Go: Attached to Rowhouse Cinema in the heart of Lawrenceville, Bierport carries cans and bottles on two floors – be sure to check the basement level! Their thoughtful staff can help guide you through the beer selection, which is indexed by style – and they offer on-site rapid chilling for folks who need a room-temp beer quickly cooled for enjoyment.
View this post on Instagram
Liberty Beer
Bloomfield
Address: 4133 Liberty Ave. Pittsburgh 15224
Website: facebook.com/4133libertybeer
Know Before You Go: These guys do a TON of stuff well, but primarily do a great job of keeping local beers stocked on the shelves. Can't make it to your favorite brewery for a release? Good chance Liberty Beer will have what you're looking for. Pro Tip: They've also got free parking (lot) and amazing hours of operation (seven days a week).
Carson St Deli
Southside
Address: 1507 E Carson St. Pittsburgh 15203
Website: carsonstreetdeliandcraftbeerbar.com
Know Before You Go: An incredible local selection of craft beer – honestly, hard to think of a better spot for Pittsburgh-area beer than Carson St Deli. Their growler fill selection is the best in the city. Pro Tip: treat yourself to a sandwich, their food is top notch too. I snagged takeout from Carson St. Deli a couple weeks back and everything is tightly packaged to keep warm and travel nicely for at-home enjoyment.
View this post on Instagram
D's Six Pax & Dawgs
Regent Square
Address: 1118 S Braddock Ave. Swissvale, PA 15218
Website: ds6pax.com
Know Before You Go: A Regent Square staple, D's has a solid beer selection and amazing hot dogs. Highly recommend grabbing food from here as well if you're swinging through for takeout beer.
View this post on Instagram
House of 1000 Beers
New Kensington
Address: 357 Freeport Road New Kensington, PA 15068
Website: houseof1000beers.com
Know Before You Go: House of 1,000 Beers also has a second location north of Pittsburgh in Warrendale. You'll find an extensive draft list with a mix of local and non-local options that cycle through several different beer styles.
Beer, Lime & Sunshine
Downtown
Address: 411 Wood St. Pittsburgh 15222
Website: facebook.com/Beerlimesunshine
Know Before You Go: Beer, Lime & Sunshine also has a second location southwest of Pittsburgh in Greentree. The downtown location is conveniently located near several office towers for folks looking to grab something quickly on their way out of work.
McNeilly Beer & Dogs
South Hills
Address: 441 McNeilly Road Pittsburgh 15226
Website: mcneillybeer.com
Know Before You Go: In addition to beer and hot dogs, you'll find a selection of cigars at McNeilly's as well.
View this post on Instagram
Coach's Bottleshop & Grille
Dormont
Address: 3105 Banksville Road Pittsburgh 15216
Website: coachsbottleshopandgrille.com
Know Before You Go: Located on the Rt 19 thoroughfare (Banksville Road) that winds through several South Hills neighborhoods.
Packs & Dogs
Mt Washington
Address: 223 Shiloh St. Pittsburgh 15211
Website: none listed
Mindful Brewing
Castle Shannon
Address: 3759 Library Road Pittsburgh 15234
Website: mindfulbrewing.com
Know Before You Go: We added Mindful to this list because their first floor foyer area at the brewery also includes a wall of refrigerators that feature non-Mindful beers for folks looking to mix and match. Although this is a brewery, you can count on Mindful to carry stuff that they don't brew and keep a solid inventory of several different beer styles.
Hal's Bar & Grill
Ross Township
Address: 3225 Babcock Blvd Pittsburgh 15237
Website: halsbar.com
Know Before You Go: Shoutout to our Twitter follower Matt Thompson (@Tourney1867) for the heads up! We left off Hal's initially (my bad!) but added it after realizing the North Hills bar & grill also has a bottle shop attached to it. Heck yeah, thank you, Matt! Our advice would be to keep an eye on Hal's Bar & Grill social media for updates to Hal's Bottle Shop operations as they've been adjusted due to COVID-related regulations.
It's Wing Wednesday! Don't forget, you can order your $.80 wings until 10pm tonight at https://t.co/FPoA77iJjy. pic.twitter.com/BS5Eq2m0fp

— Hal's Bar & Grill (@HalsBar) March 18, 2020
Vintage Estate
Boardman, OH
Address: 7317 South Ave. Boardman, OH 44512
Website: vewinebeer.com
Know Before You Go: Our honorable mention, for folks traveling west to (or through) Ohio, Vintage Estate holds strong credibility among the eastern Ohio/Western Pennsylvania peeps for their above and beyond selection of bottles. Boardman is located in Greater Youngstown, Ohio – expect to drive just over an hour from Pittsburgh to get here.
Header Photo: Picking out some beers at Mindful Brewing in June 2019 (pre-COVID). Photo by Pat Hogan.
On this episode of Eat Play Stay Orlando explore what's new in the Northern part of town. Sanford has a plethora of breweries, bars, and delicious dining options to choose from.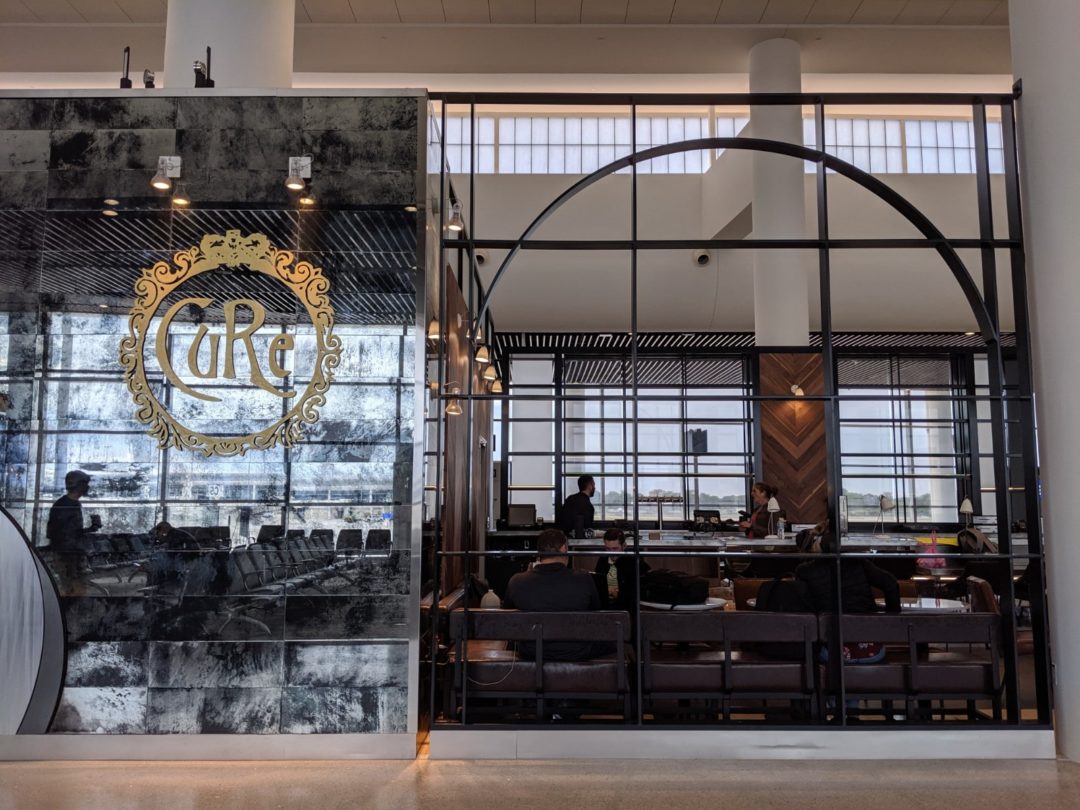 Time. Most of us don't have a lot of that. Even less so when we're rushing to make a flight. There are still plenty of tasty options for the less leisurely travelers among us, though it helps to know where to find them.
Let's talk international food from Korea, Thailand, India, Uzbekistan and more! This isn't your typical takeout box.
Homestead's Golden Age Beer Company is in business to shine a light on the time-honored brews.