The last 3 drive-in restaurants near Pittsburgh
These spots have been serving up car-side eats for over 50 years
The Los Angeles Times reported earlier this year that drive-in eateries had seen a boom in business during the pandemic. It seems that the type of restaurant is the perfect eating out option for people who want to socially distance while breaking up the monotony of cooking at home.
According to a history compiled by the University of Michigan, drive-in restaurants arose in the 1920s as an option for people who had begun to enjoy the automobile age. These free-standing dineries permitted people to park their car and go up to a window and order burgers, sandwiches and milkshakes.
Pittsburgh was once home to dozens of such places, but the number has dwindled over the years. Nonetheless, we found three in Western Pennsylvania that are worth the road trip to enjoy.
Jim's Famous Sauce, West Mifflin
Founded in 1927 by Tsambikos Damianos, Jim's Famous Sauce features hot dogs with a special condiment and toasted cheese. After Damianos died in 1959, his son Alex lost the family recipe his dad had told him. Alex later said a vision of his father came to him one night and told him how to make it. They've made it the same way ever since.
More info:
Location: 2600 Skyline Drive, West Mifflin, PA 15122
Vinny's Drive In, Lemont Furnace
https://www.instagram.com/p/BJq3KsXApYD/
Vincent Weaver began this eatery in 1967. Featuring milkshakes, fried food and hearty sandwiches, it's in the heart of Fayette County. When you're driving in from Pittsburgh, make sure to stop at one of the farmer's markets to get some rural delicacies like cherry cider.
More info:
Location: 1225 Connellsville Road, Uniontown, PA 15401
Jerry's Curb Service, Bridgewater
https://www.facebook.com/111598115545149/photos/a.2307018299336442/2307016466003292
Jerry Reed started this nifty restaurant in 1947, according to yourbeavercounty.com. When you enter the parking lot, you put your car in one of the spots and waitresses or waiters come to your car and take your order. The Dorsey, which is a double cheeseburger with special sauces, is the most famous sandwich there. Fried mushrooms and jalapenos are among the other options to accompany its extensive list of dining options.
More info:
Location: 1521 Riverside Drive, Bridgewater, PA 15009
More ideas for a Sunday drive…

Looking for some. new non-dairy dessert spots? Here's a list of Orlando vegan ice cream spots to get your sugar fix.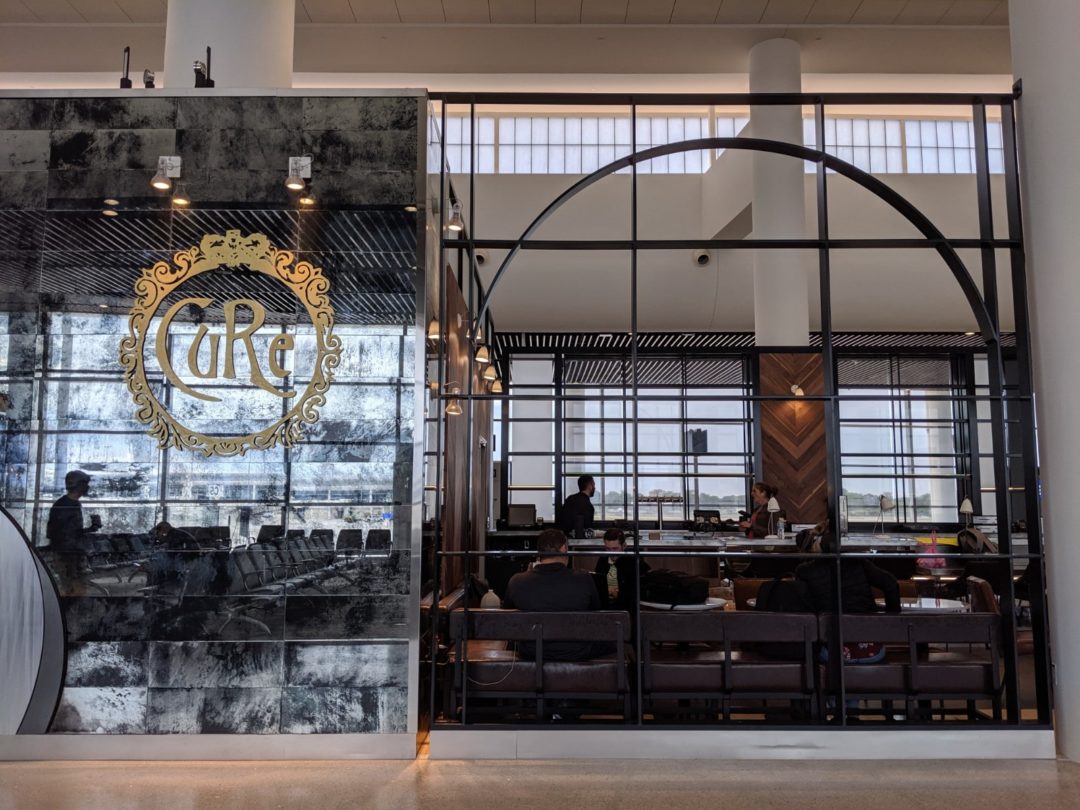 Time. Most of us don't have a lot of that. Even less so when we're rushing to make a flight. There are still plenty of tasty options for the less leisurely travelers among us, though it helps to know where to find them.
Let's talk international food from Korea, Thailand, India, Uzbekistan and more! This isn't your typical takeout box.
Homestead's Golden Age Beer Company is in business to shine a light on the time-honored brews.