Our Top Picks for Pittsburgh Restaurant Week
We read all the menus and all the reviews for you
Everyone is talking about (and tweeting about) Pittsburgh restaurant week. If you live in Pittsburgh, you might not know that you are living just minutes from some of the hottest restaurants in the country. Consulting firm af&co named Pittsburgh the "Food City of the Year" in December. Pittsburgh's clout as a foodie town has been growing since Zagat named Pittsburgh the Number 1 food city in 2015 (you can watch the jazzy Zagat video about Pittsburgh here.)
If you haven't yet had a chance to explore some of Pittsburgh's dining destinations, Pittsburgh Restaurant Week, which starts on Monday, January 14, offers a great excuse to explore some of the fancier places around town at a discount. All of the 65 restaurants that are participating are offering special deals for dinner, and a few are also offering lunch menus as well.
The Pittsburgh Restaurant Week website can feel a bit overwhelming. And restaurant week can sometimes feel like the black Friday of dining options. Are the deals that good? Do you really need a three-course dinner? With over 60 restaurants on the list, where to start?
We read all of the menus and all of the reviews
We've read the all menus, reviewed the reviews, cross-referenced the Pittsburgh Magazine Best Restaurants list (2015-2018), as well as Sustainable Pittsburgh Dining Guide, to bring you this list of restaurants that we think are best bests for Pittsburgh Restaurant Week 2019.
Our top five picks for Pittsburgh restaurant week….
In no particular order, these five restaurants have received rave reviews and the Restaurant Week menus for each establishment offer a significant saving off the menu price. (Who else would you add to the list? Share your picks with us @VeryLocalPGH on Twitter or Instagram!)
Spoon
Spoon has been featured on Pittsburgh Magazine's Best Restaurant list more than a few times. Located at the corner of Centre Ave and Highland Ave, Spoon is in the heart of East Liberty. Several of Spoon's past chefs are now at the helm of other kitchens around town. Spoon is run by the same restaurant group as BRGR, if you are a fan of the burgers, here is your chance to try one of their fancier concepts.
The Twisted Frenchman & La Riviera Bistro
Located in the same building, both of these French restaurants are offering restaurant week menus. The Twisted Frenchman consistently receives praise and has been named by Pittsburgh Magazine as a "special occasion destination."
La Riviera Bistro originally opened as Bar Frenchman and was rebranded last summer. On Mondays, the restaurant is closed and offers a soup kitchen that will serve to-go soup to the homeless from 2-5pm.
https://www.instagram.com/p/BsgJXv0Bt15/
Station
Located in Bloomfield, Station opened in 2015 and has received praise from near and far. The three-course restaurant week menu is a good deal and offers a vegetarian option for each course. The popcorn pannacotta which is mentioned in just about every review of Station is one of the options on the Restaurant Week menu.
https://www.instagram.com/p/BsYo68wh2x8/
Superior Motors
After much anticipation, Superior Motors finally opened in July 2017. Chef Kevin Sousa has run several restaurants in the Pittsburgh area (Salt of the Earth, Union Pig & Chicken, Station Street Hot Dogs). A portion of the funding for Superior Motors was raised on Kickstarter, breaking Kickstarters funding records for dollars raised at the time.
Last year, Superior Motors was included on the following lists:
If you haven't yet been, Restaurant Week is the perfect time to visit Braddock and try Superior Motors. The New York Times visited Superior Motors last summer and estimated that dinner for two is about $100, so the Pittsburgh Restaurant Week Menu should save you just enough to try one of the cocktails from the bar.
Senti
Senti opened in Lawrenceville in 2015 and has been included on the list of best restaurants every year since then. A bit fancier than your average Lawrenceville restaurant, Restaurant Week offers Pittsburghers a chance to try this foodie favorite.
https://www.instagram.com/p/Bsbj806Bbwq/
A few more great places offering a good deal…
Willow
Located on Camp Horne Road just off 297 North, Willow has been a consistent staple on the Pittsburgh restaurant scene for years. Over the summer, Willow picked up Chef Aaron Allen who had previously been at Nemacolin and a Daniel Boulud's restaurant in NYC as well as Greta Harmon as bar manager. Harmon had previously been at Bar Frenchman.
The three-course restaurant week menu is a good reason to revisit.
Bonfire
Chris Bonfili, the chef of the much loved Pittsburgh staple Avenue B which closed in 2018, is back with a new concept on the Southside. Bonfire is in the space that was the short-lived Circolo pizza.
The legion of fans of Chef Chris Bonfili and his former @AVENUEB5501 can rejoice — he'll open Bonfire on the South Side later this year. https://t.co/j1GOGFJM6Q

— Dan Gigler (@gigs412) August 23, 2018
The 4-course menu for Pittsburgh Restaurant Week has not been posted on the restaurant week website or the Bonfire website, but given Chef Bonfili's track record, we think for the price this is worth the trip.
[Photo credit: Pittsburgh Restaurant Week Facebook Event]
---
On this episode of Eat Play Stay Orlando explore what's new in the Northern part of town. Sanford has a plethora of breweries, bars, and delicious dining options to choose from.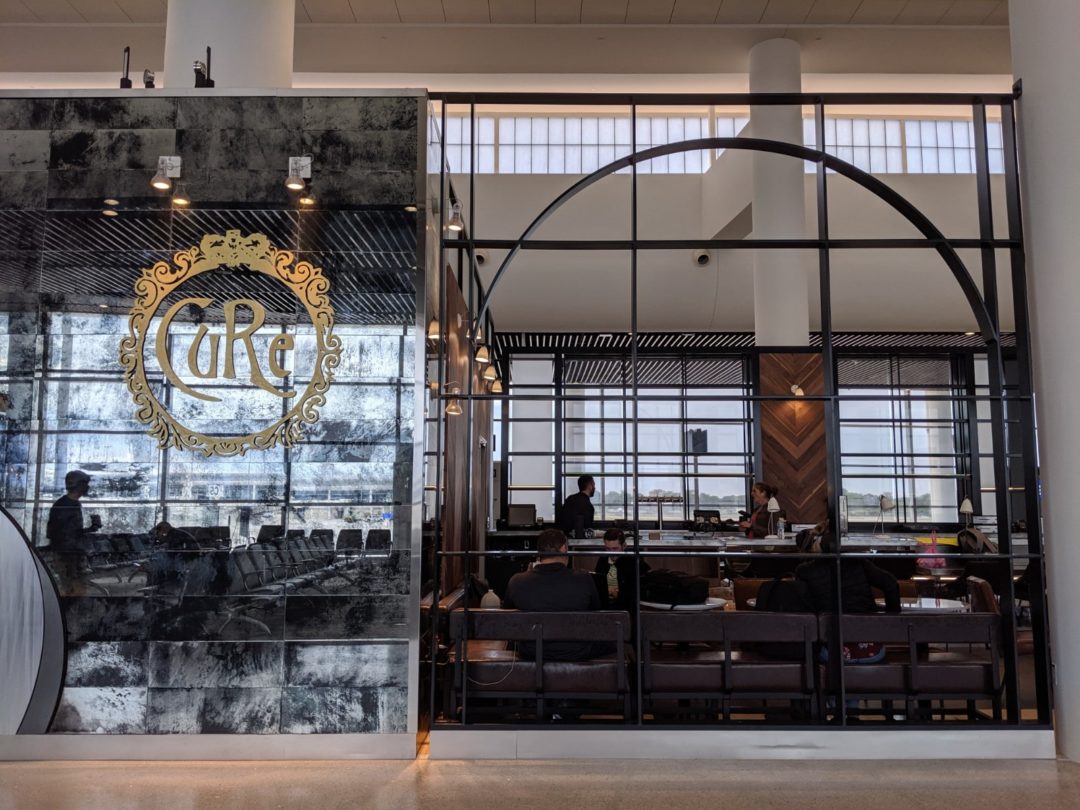 Time. Most of us don't have a lot of that. Even less so when we're rushing to make a flight. There are still plenty of tasty options for the less leisurely travelers among us, though it helps to know where to find them.
Let's talk international food from Korea, Thailand, India, Uzbekistan and more! This isn't your typical takeout box.
Homestead's Golden Age Beer Company is in business to shine a light on the time-honored brews.