Now that it's cooler, everyone is pulling out their gumbo pots. But the thing is, everything doesn't need to be put in your gumbo pot. Really.
It started in 2016, when Disney tried posting a "healthy" gumbo recipe. The internet dragged kale gumbo so much that eventually Disney took it down, so we don't have the pictures to prove it. But we're sure someone has screenshots somewhere.
The trend hasn't stopped since. I shudder to think about the shrimp that have lost their lives because someone didn't have the time to cook a roux and tried to throw hot dogs in there instead of smoked sausage.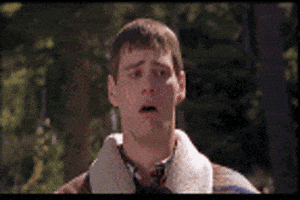 Gumbo can be made with a roux, or some people use okra to create a base. According to the Southern Foodways Alliance, the word gumbo is actually derived from a West African word for okra.
Some older people, when asked what they put in their gumbo, will say "scraps." People use what they have for gumbo, and a lot of times, if you don't have the money, you might end up substituting a cheaper meat for a staple ingredient.
This doesn't mean king crabs make the best gumbo, or that because this isn't payday week you should put hot dogs in that roux. (Also, peas, carrots, and whole crawfish are not allowed.)
Here's our running list of awful favorites to laugh at. We're sure as it gets colder, more will be added. We also hope some of these were jokes, but we're still offended because we refuse to waste good food in order to troll the internet.
(Click to play video)

This is two things; a shrimp boil and hot lemon tea. Neither one is gumbo.
Why is the chicken in a line separating it from the rice?
This is what I was talking about when I said whole crawfish doesn't belong in the gumbo.
Just call it a soup next time.
Is this kung pao chicken? Because….gumbo…

45 minutes, huh? Okay.