It's one day out of the year, but for Oak Street business and po-boy lovers, it might as well be Christmas.
There's the lobster po-boy, Godfather po-boy, creole hot sausage po-boy, BBQ oyster po-boy, we could go on and on.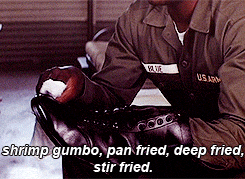 On Nov. 11. the 12th Annual Oak Street Po-Boy Fest is upon us, and we've got the low-down on some of the best picks at the fest. Bring your appetite, and an umbrella for the unpredictable weather. While the fest is free, you'll have to get a $5 wrist band to get in on the eats.
The fest takes up seven blocks of Oak Street, from Carrollton to Leake. If you really want to get into planning ahead, click here to see the map so you can figure out where the booths are that you want to hit.
Red Fish Grill is coming back to defend its title as champ, with its award-winning BBQ Oyster Po-Boy.

A crowd favorite is Vincent's Italian Cuisine with their Godfather po-boy, which also won the "Best Pork" category last year. It's like the best spaghetti you've had, but with french bread as the vessel instead of noodles. It's piled with meatballs, Italian sausage and brisket, and dressed with mozzarella, fresh basil and red sauce. Most items are between $5 and $12. Click here to get the full list of vendors and menu items.

Urban South Brewery is making a po-boy lager just for the fest, but if you want to grab some before Sunday, it'll be served at the fest's pre-party Friday on Oak Street.
And if you don't have music, is it really a fest? That's taken care of, too, with the George Porter Trio headlining the festivities. Since the fest is on a Sunday, it'll be during the Saints/Bengals game, so expect to see a black and gold parade (of course) down Oak Street at halftime.
To find out more about Oak Street Po-Boy Fest, click here to visit their website.