Portside Lounge is the uncharted "North Caribbean" watering hole of Central City
Portside Lounge has become a neighborhood hangout as well as a destination for devout Tikiphiles, seeking its potions from near and far.
When it comes to watering holes in New Orleans, none fit the bill for the idiom as appropriately as Central City's Portside Lounge. Opened in April of 2017, the bar has become a neighborhood hangout as well as a destination for debout Tikiphiles, seeking its potions from near and far. And even though Portside does not have an official blessing from the Fraternal Order of the Moai, in its conception, it is #TikiAF.
Owner Danny Nick had been fascinated with the culture since his childhood trips to Disney World's Polynesian Village. After his 15-year career in the film industry came to a halt with tax incentive changes, Nick found himself at a crossroads. It was during a visit to acclaimed Beachbum Berry's Latitude 29 that he found himself reinspired by his old flame. Having noticed the spark, his wife gifted him a copy of "Potions of the Carribean" — which he continues to reference to this day and which inspired a lot of cocktails on the menu– and it motivated him to invest his nest egg opening a Tiki lounge, or a "Carribbean North Lounge" as he points out. According to Beachbum Berry's notable book, most of the rum and ingredients used in the original tiki cocktails hailed from our waters more so than from the Pacific. Rum runners and bootleggers had continued trafficking through our prolific and ever-so-opportunistic port, where other spirits had a harder time surviving the Prohibition drought.
The common historical misconception is that Tiki culture surfaced after the return of American troops from the Pacific at the end of WWII in 1945. But craft cocktail connoisseurs and tiki experts know that the birth of the movement is largely credited to a couple of Californian gentlemen who sought to replicate their travel experiences earlier in the 1930's, making use of the aforementioned surplus of rum readily available at the time.
The gentlemen were Vic Bergeron whose Trader Vic's (Oakland, CA) restaurant manual is still the dogma used by purist today to gauge the authenticity of tiki recipes, and Don Beach and his Don the Beachcomber of Hollywood, CA, whose decor and aesthetic–landscaped by the very best of Tinsel Town's set and prop designers–would become replicated in living-rooms and backyard bar sheds well into the 1950s. The irony does not escape Nick, who confesses that "some of this stuff I got from cleaning out movie warehouses. At the time everyone probably thought I was talking shit, but anything they were throwing away, that was Tiki related, I was scooping up and saving for the day."
Tiki's rise to popularity peaked as well-off middle-class Americans swarmed the man-made exotic paradises, seeking to escape the everyday humdrum of their wonder-bread lives. But come the 1960's, the almost three decade run of the escapist culture became an emblematic point of contention, highlighting the appropriation of Asian cultures that America continued to find itself in conflict with throughout the Vietnam War. And just like that, it was deemed kitschy and tacky, and pushed aside by the free-love movement and the disco era.
The current interest was piqued in part through the revival of the craft cocktail culture. But the resurgence of Tiki actually begins creeping back into the spotlight in the late 80's early 90's through the Psychobilly subculture of the Punk movement. Aficionados collected items associated with this slice of Americana, as well as imitated hairdos, hot rods, hula girls, flower button-ups and fashions, and even sailor tattoos of the day–albeit, with an edgier flare.
Speaking of tattoos, a big part of the collection of tiki mugs and props used to decorate Portside Lounge were from Danny's late friend, tattoo artist English Craig of Freaky Tiki Tattoos, whom he met through the "scene." As it would be, Nick has been a member of Suplecs–a stoner-rock local band–for the past 23 years. Before film and tiki became his calling, he had been booking punk shows since he was 15.
The space dates back to the juke joint days, and its low ceilings and wooden walls were acoustically engineered before the introduction of JL speakers. Which is one of the reasons it's one of the most underrated music venues in town. Surfer rock, Reggae, Punk Rock, Metal, Mardi Gras Indians; the venue caters to all genres of music in what Nick refers to as "boutique gigs".
The joint is also the home of the Red Wild Flame Mardi Gras Indians. "It was one of the things that intrigued me to the place" explains Nick. "When you grow up in New Orleans you're innately in tune with Indian culture, especially being a musician and a bass player. The early rhythms of New Orleans sounds come from what these guys had been doing, really the early rhythms of American music if you want to get technical. And it turns out that these streets around here are the birthplace of a lot of the songs you know cause a lot of musicians lived in Central City." These musicians include the founders of New Orleans own Ca$h Money Records.
Food is also a nice addition to the neighborhood bar. West Indies Wednesdays hosts Queen Trini Lisa whose popular island fare matched with Solka music summons New Orleanians with roots from the Island of Trinidad. Nosh on Nick's pulled-pork sliders on Tuesdays and Thursdays, and on the weekends, The Spotted Tongue pops up serving delicious Philippine street food. Come Sundays, the neighborhood swarms in to catch the Saints play on the large projection screen, and get a serving of red beans and rice, and fried chicken, on the house. And if you stick around chances are you'll catch the Super Sunday second line sashaying by the intersection, slowing down for a quick drink.
View this post on Instagram
"So that's why I just call it a Carribbean North Lounge, cause the ingredients mixed are from here. We are not trying to push that you're anywhere else other than New Orleans. Maybe a pseudo tropical island version that we've created, but it's a neighborhood bar through and through."
Getting there
3000 Dryades St, New Orleans, LA 70115, USA
Hours
Mon 7pm–1am
Tue-Wed Closed
Thu-Sat 5pm–1am
Sun 3pm–1am
On this episode of Eat Play Stay Orlando explore what's new in the Northern part of town. Sanford has a plethora of breweries, bars, and delicious dining options to choose from.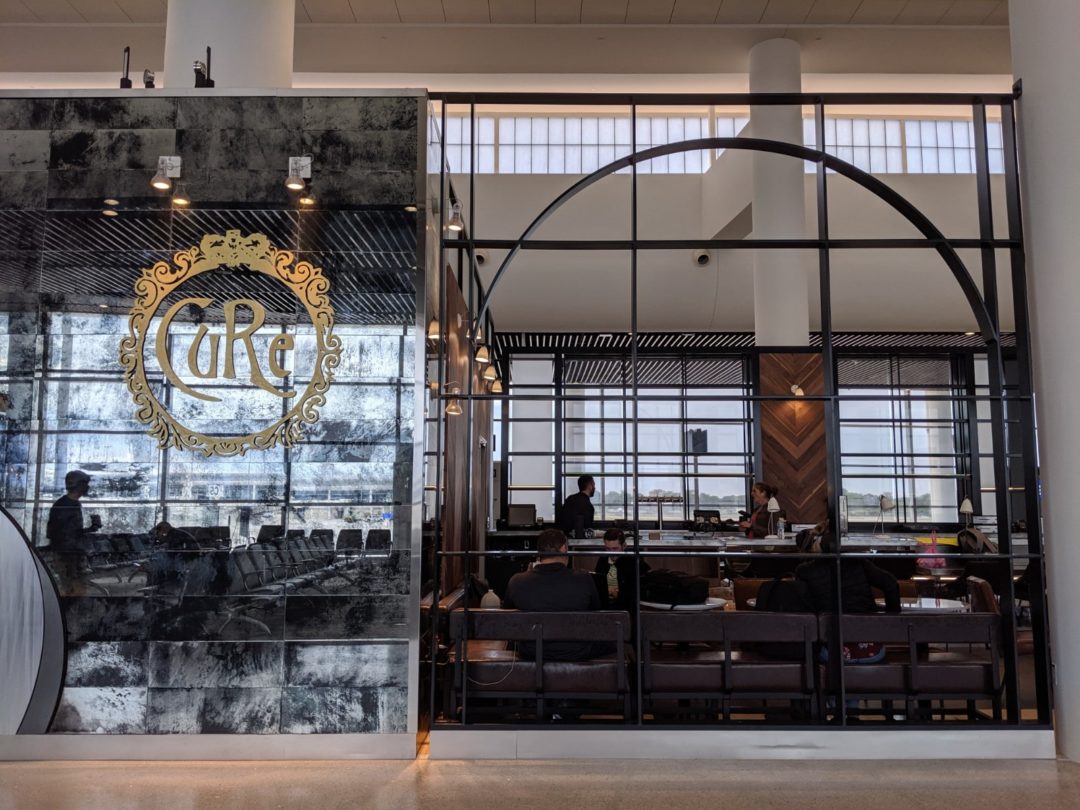 Time. Most of us don't have a lot of that. Even less so when we're rushing to make a flight. There are still plenty of tasty options for the less leisurely travelers among us, though it helps to know where to find them.