The Saints are in the midst of their annual monthslong hiatus from football.
The baseball team formerly known as the Baby Cakes has surprised everyone that has ever been to, both, New Orleans and Oklahoma City, by moving to Oklahoma City (no offense, Oklahoma City).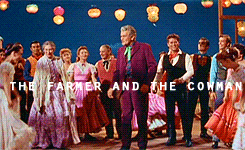 And even though the Pelicans are starting to make some noise, the NBA regular season is rounding the corner into its home stretch.
This all begs the question: What the heck are sports fans supposed to watch for the next seven months?! (Seriously, the Saints don't play a meaningful game any earlier than Sept. 10!)
Fortunately, what many are calling the fastest-growing sport in America is alive and well in the city.
New Orleans' professional rugby team
More than 1,900 fans showed up this past Saturday afternoon to cheer on the NOLA Gold rugby team. The squad was one of seven founding teams in Major League Rugby (MLR) during the league's inaugural 2017 season.
MLR is North America's premier rugby league and, this year, has expanded to 12 teams across the U.S. and Canada. Another two teams will be added in 2021.
https://www.instagram.com/p/B9LX_OZA99c/?utm_source=ig_web_copy_link
NOLA Gold plays home games at The Shrine on Airline in Metairie. Eight of their regular-season games will take place there, with another eight taking place in cities as far away as San Diego, Toronto and Denver. This is the first season the team has played on this side of the river, taking over the stadium abandoned by those Oklahoma City-loving Baby Cakes.
Before that, the team was playing at Archbishop Shaw High School in Marrero. According to third-year player, Ben Tarr, from Queensland, Australia, increased crowd sizes made the move to a bigger stadium necessary.
"Home game attendance has doubled each year," says Tarr. "And I've yet to meet a New Orleanian who has come out to experience rugby for the first time and hasn't come back for a second!"
My friends and I grab a seat in Section 113, which is where we've learned the most passionate supporters sit/stand/yell. Players from both teams walk out onto the field for the national anthem, and one thing is immediately clear. These men aren't like you and me.
Who's on the team?
For one, they're huge. Seriously, they're mountains. But the 35 men who make up NOLA Gold aren't just tall (though their average height hovers around 6-foot-3) and it's not just that they're hefty (their average weight is approximately 235 pounds); the thing that was most striking about the team was that their proportions were so different than what non-rugby-playing humans look like.
They have so much muscle around their necks and shoulders, for example, it's hard to tell where their necks end and where their heads begin. To compare their legs to tree trunks would be a cliche and also an understatement. One leg is more like the size of my grandmother.
While the players' size is one thing that makes them good at rugby, it's their diversity that makes them so unique to other area sports teams. Tarr says the team consists of players from 10 different countries (USA, Canada, Australia, New Zealand, South Africa, Samoa, Fiji, Argentina, Chile and Uruguay). "The squad includes three local players, an Olympian, six Rugby World Cup players, and eight guys who have played in international competitions," he explains. "It's a pretty experienced and diverse group."
https://www.instagram.com/p/B9LDRm-gaxG/?utm_source=ig_web_copy_link
How does a city like New Orleans — not long revered for rugby excellence — attract so many world class-caliber players?
Tarr is one of seven Australians on the team and says recruiting players to play the sport they love in New Orleans isn't a difficult sell. He says he and his fellow Aussies share a lot in common with New Orleans and its residents: "We're down to earth, love a joke, are partial to a heavy meal, and can always go for a couple of beers — something this city has in abundance!"
Why you should come out to a game
Not only is there a rugby team in New Orleans, but it's also really good!
I'll admit that when I showed up to watch last Saturday's game for this story, I didn't know what I was getting into. The friends I brought with me were even more cynical — only agreeing to come out because the weather was beautiful and it meant an afternoon outside.
Our opponent was the San Diego Legion, the top team in the league so far this season, and last year's championship runner-up. Would we get beaten badly on this beautiful Saturday afternoon?
Not so fast.
A rugby game consists of two 40-minute halves, and the Gold dominated the first period. The Legion took the lead in the second half, and all looked lost. Then — with no time remaining on the clock — our home team began advancing the ball down the field. A score is known as "a try" in rugby, and time can't expire while the trailing team is moving toward that goal.
The Gold fought fiercely with their last, desperate, attempt and it wasn't until the match ended that I realized my cynical friends and I were on our feet for the last four minutes of the game, screaming for our team with the other nearly 2,000 fans.
One of those most passionate fans, Benjamin Haswell, says this is the effect rugby can have on you.
"It's a perfect fit for sports fans in New Orleans," he says. "It's tough and physical — which Saints' fans love — and players don't even wear pads." Best of all, Haswell says, it's tons of actions with very few stoppages.
I can agree with that. The action was relentless. And, if — like me — you go in with no idea what the rules are, there are plenty of opportunities to learn while you're there. It's not a difficult game to understand, and an announcer helps explain the rules as the contest progresses.
The most impressive part was how willing other fans were to explain what was happening. The people around me were maniacs, yelling (usually in jest) at the referees, the players, and even at the announcer. They knew one another, and they were having a great time. But any time I asked for a clarification on what happened in the game, one of them would patiently explain.
It was really generous, which Haswell explains is part of the rugby spirit. "No matter how brutal or rough the game is, players on opposing teams have a real respect for one another," he says, giving one example. "After most games, competing players hang out and drink beers with each other."
Come out this Saturday!
Action and sportsmanship aren't the only things that make rugby a great event for you, your friends or your family. It's also very affordable.
The next game is coming up this Saturday, March 7, at 3 p.m., when our 2-2 Gold take on the New England Free Jacks. Tickets are as low as $13 (with really good tickets in the $18 – $25 range), and that's another reason Haswell thinks attending is a no-brainer.
"I got my season tickets for $165," he said, pulling his pass out, "and that's less than most single-game Saints tickets you'll find!" Tickets package that will get you into the remaining five home games are as low as $90.
https://www.instagram.com/p/B8UXUDxHor3/?utm_source=ig_web_copy_link
You can buy your ticket online or at the stadium, and your ticket will also allow you entry into a tailgate that opens at 1 p.m. (and lasts for two hours after the game, as well). The tailgate features live music, a place for kids to learn and practice (nontackle) rugby, and food and drink for sale. Beers from Port Orleans Brewing are as low as $3, and a beer/jambalaya combo will run you just $5.
If you can't make it this Saturday, there are still four additional home games with a regular season that lasts until the end of May. Many of the games can also be viewed on ESPN+, Fox Sports 2 and CBSSN, so check this schedule for more details.
WRITER MATT HAINES LIVES IN NEW ORLEANS. FOLLOW HIM FOR ALL THINGS NOLA SPORTS AND MORE AT MATTHAINESWRITES.COM, AND ON FACEBOOK, INSTAGRAM AND TWITTER.