Cheese has been around at least 3,000 years longer than the first written language. And, while reading the vitriol found in certain corners of the internet, I sometimes think written language might be overrated.
But I never…. EVER… have thought cheese was overrated.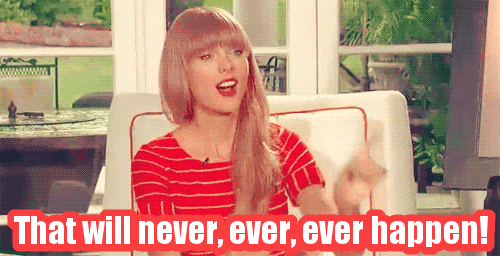 Cheese is so beloved, it's hard to believe our city of New Orleans — the city with a celebration for everything — took 299 years to honor the world's most popular coagulated milk product.
That all changed last year.
French Connection
Fête des Fromages — which takes place Saturday from noon until 4 p.m. on the grounds of the New Orleans Jazz Museum at the U.S. Mint — began as a fundraiser for the French American Chamber of Commerce. The chamber (FACC) and its Gulf Coast office in New Orleans exists to foster economic development opportunities between French regions and businesses and the Gulf Coast region.
"When people think of France, they think of cheese," Thorpe said. So when FACC was developing fundraising ideas, a cheese festival seemed like a delicious way to go. But they needed local cheese experts to make it work, and that's how Liz Thorpe, author of "The Book of Cheese: The Essential Guide to Discovering the Cheeses You'll Love," and Rachel Heiligman, the Business Manager for favorite local cheese shop, St. James Cheese Company, got involved. Thorpe and Heiligman are now the fest's co-directors.
https://www.instagram.com/p/BzYkBVCl0VB/?utm_source=ig_web_copy_link
Thorpe says Fête aims to create a connection between the food-loving public — a category in which most New Orleanians fit — and the people creating that food.
"We want to give you the chance to try dozens of cheeses. Hundreds, if you're feeling ambitious!" she said. "But we also want to give you the opportunity to meet, chat with, and learn from the people who make those cheeses!"
Taste and learn? Sounds like a pretty good day! On top of all that, attendees will find plenty of additional cheese-related fun. So let's take a look at how best to enjoy this 2nd Annual Fête des Fromages!
Prepare to Taste
This year, the festival will feature more than 150 cheeses! Also new this year: Rather than keeping most of the cheese in one area, cheese can be found in every nook and cranny of the festival grounds.
"So spread out," Thorpe said. "Explore every corner, because every corner has cheese!"
The areas aren't grouped by certain styles of cheese, but this map should help guide you:
Cheeslandia is section 1 on the map and contains everything from Wisconsin. Across from Cheeslandia are sections 2 and 3, La Bonne Vie (French) and Trois Petit Cochons, which features cured meat and pate.
Makers from Switzerland, the Mediterranean (with a focus on Spain and Italy), California, Vermont and more from France can be found in sections 4 through 9.
Sections 10 through 18 make up the Southern Cheese Village, devoted to Southern cheese makers, many of whom are small businesses and don't sell outside their local market.
And numbers 19 through 23 focus on cheese makers from Minnesota, Australia, more from California, the Netherlands, Belgium and additional cheeses from Italy.
Entry to the festival is $35 ($10 for children 4 to 16; free for children 3 and under), and once you enter you have free reign to all the cheese you can eat! But, if you arrived during the middle of the fest last year, you might remember some of the cheese areas required some moderate line-standing.
The hope is, that by spreading the cheeses out, the lines will be reduced, but Thorpe has another idea: "Get a Cheese Lover Ticket!"
A heightened experience for dairy aficionados, the Cheese Lover pass will get you into the festival an hour before the rest of us grubby Cheese Enthusiast ticket-holders (aka general admission) — which means you'll have an hour of easy access to samples. The pass also comes with three complimentary drink tickets to use on the festival's line-up of beer, wine and soft drinks.
https://www.instagram.com/p/BqTjYQslrNG/?utm_source=ig_web_copy_link
Thorpe said every beer truck and wine bar will come with a recommended cheese pairing, so you'll know exactly what cheese festival organizers think go best with your favorite New Orleans beers.
But, if you're like me and aren't a cheese expert, there's ample opportunities to learn.
You're Gonna Get Smarter Whether You Like It or Not
"Of course we want Fête to be fun," said Thorpe. "But we're also determined to build in education and learning throughout the experience."
At 1 p.m., for example, there will be a competition where some of New Orleans' most recognizable food personalities go head-to-head breaking open giant wheels of cheese by hand. It's silly and it's fun, but it will also feature Michele Buster — who Thorpe calls "one of the most knowledgeable cheese importers in America" — on stage telling us about the cheese the competitors are trying to break. Then, after the competition, chef Dan Esses of Rimon will use the cracked wheels of cheese to toss fresh pasta so attendees can expand their palates along with their brains.
https://www.instagram.com/p/B4NjHBwFqCl/?utm_source=ig_web_copy_link
Cheese Fanatic ticket holders will have the opportunity to attend VIP cheese and beverage pairing classes, but — brand new this year — all attendees will have access to some of the smartest cheese experts in New Orleans!
Thorpe said the festival has partnered with Whole Foods to bring in personal cheese concierges will be staffing two Cheese Guide tents. "You can tell a certified cheese professional (CCP) — which is the only accreditation in the world of cheese — that you love brie, for example. Then they'll tell you which areas have the brie-like cheeses you should give a try!"
I asked Thorpe and Rebecca Roppolo, one of the CCPs from Whole Foods who will be on hand Saturday for their cheese-sampling tips. Here's what they came up with for you!
Tips from the Experts
Liz Thorpe — Festival Co-Director, Author, and National Cheese Expert:
"I 100% think you should check in with the experts at the Cheese Guide tents. They're there to help you!
Otherwise, for attendees newish to the world of cheese, I suggest starting with some of the most fundamental styles to get a baseline: There's fresh goat cheese (chevre) and Brie at La Bonne Vie; cheddar at Old Croc; Swiss Gruyere at Le Gruyere AOP; 'the king of cheese,' Italian Parmigiano Reggiano at the Mitica tent (also where you get the best known sheep cheese, Manchego) and for people who want to experience how American cheese isn't just a Kraft Single, check out the range of what Wisconsin is making at the Cheeselandia tent."
View this post on Instagram
Rebecca Roppolo –– Certified Cheese Professional, Specialty Team Leader, Whole Foods Market Broad Street:
"Come and see me at the Cheese Guide tent. I love to help people find the cheeses they love and learn how to explore their interests to discover more! I may ask what milk types (cow, sheep, goat), and what textures (soft, firm, or in between) you prefer or think you might prefer. If you already have a favorite style in mind — say cheddar or Brie — I can direct you to the tables that offer those cheeses and/or similar styles you might like.
If you don't yet know what styles you love, just start tasting at the nearest booth and make mental notes (or notes on your phone) of the cheeses you love or don't care for. Then come see me and we can discuss what you have tasted. When we figure out what you like, I can help you find the cheeses you absolutely can't miss at the fest!
And, finally, if you're already a seasoned cheese enthusiast, at least check out the map and list of supplies before you get started. You'll want to hone in on the more rare/expensive cheese of the day, because those may be limited in quantity and you don't want to miss your chance at a taste!"
Fun Everywhere!
As if trying cheeses, drinking wine and enjoying a beautiful New Orleans autumn day isn't enough fun, there's plenty more to do at Fête des Fromages.
I started to mention it above, but who wouldn't want to watch Dan Stein, of Stein's Deli fame, go head-to-head with Mason Hereford of Turkey and the Wolf (named 2017's best new restaurant in America by Bon Appétit Magazine) in a hands-only competition to break through an 80-pound wheel of Parmigiano Reggiano?!
View this post on Instagram
Is it a friendly competition or an extension of some dark feud brewing between two Irish Channel favorites?
The day also features a full lineup of incredible local music and a cheese Ferris wheel in the Cheeselandia tent — though, sadly, I don't think you can ride it. And all festival tickets include access to the dynamic New Orleans Jazz Museum inside the U.S. Mint, which attendees should be sure to take advantage of when they want to sneak inside for a break.
View this post on Instagram
The festival is emceed by local burlesque star, Trixie Minx, who I'm told has a surprise up her sleeve involving an 80-pound wheel of Swiss Gruyere and a second line by the Dejavu Brass Band — and the party will continue into the evening at 6 p.m. at the Hi-Ho Lounge with an episode of "Say Cheese!" — advertised to "uniquely blend comedy into a cheese-themed talk show that leaves you with split sides and a love for fromage."
And maybe that's the theme of the festival: as if it's even possible, we'll end the day loving and appreciating cheese even more than when it started.
WRITER MATT HAINES LIVES IN NEW ORLEANS. FOLLOW HIM FOR ALL THINGS CHEESE AND MORE AT MATTHAINESWRITES.COM, AND ON FACEBOOK, INSTAGRAM AND TWITTER.
Getting there
400 Esplanade Ave, New Orleans, LA 70116, USA
Hours
Mon Closed
Tue-Sun 9 AM – 4 PM