Get ready to break out your sharpest suit, swishiest trench coat and most convincing fake nose, because the Friends of the New Orleans Public Library is hosting a James Bond-themed fundraiser on Saturday, Nov. 9.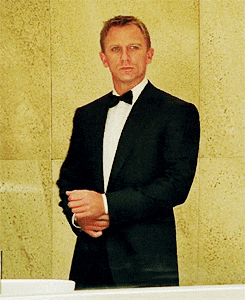 Your Mission, Agent.
The party will begin with a top-secret briefing from Agent Q at 6:30 p.m. for a scavenger hunt through the stacks of the library. In true 007 fashion, participants will solve puzzles and hunt for clues — and the winner will receive two round-trip domestic tickets from Southwest Airlines. The winners in the group category will win a keg party for 50 at District Lounge.
The event will specifically benefit the library's Summer Fun and Reading program.
What's At Stake, Agent
Much more than just a place to borrow books, the library serves as a multi-use space where people can conduct research, relax, and congregate. Libraries also occupy a rare status among public spaces— they remain one of the only locations where you don't have to spend money.
Year-round, the New Orleans libraries provide adult literacy classes, free legal advice sessions, financial literacy workshops, talks ranging from indigenous history to "discussing the New Yorker," and events such as "Adult Craftacular: Hats for Cats," to chess and anime clubs. Almost all of the library's 15 branches offer one-on-one computer help, e-resources workshops or computer classes. In 2018 alone, the New Orleans Public Library system saw 1.5 million visits at its 15 locations.
"In 2019, more than 15,000 children, teens and adults enjoyed the benefits of this program, which is provided in all of the Library's 15 locations and is so important across New Orleans' many communities," said Dixon Stetler, executive director of the Friends of the New Orleans Public Library. "With the funds raised from this event, we'll be able to continue to sponsor those events, workshops and incentives which work to champion literacy, strengthen communities and enrich minds."
Live music from Soul Brass Band, Worry Free Jazz Duo, Carmela Rappazzo and Mark Carroll will set the jazzy and mysterious mood.
Shaken, Not Stirred
The event will also feature an open bar, where New Orleans' own Seven Three Distilling and the Barman's Fund of Louisiana will be mixing James Bond's favorite cocktail: the vesper martini, mixed from Ian Fleming's original recipe in Casino Royale — served shaken, not stirred.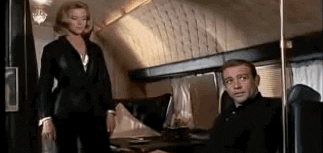 Guests can munch on food from local favorites such as City Greens, Gattuso's, Five Happiness, Liberty Cheesesteaks, Zea Rotisserie & Bar, Tartine, Langensteins, Laurel Street Bakery, Messina's Runway Café, the Munch Factory, and Katie's Restaurant, At the silent auction, attendees will have the chance to bid on artwork by Dr. Bob, three custom-built Little Free Libraries, a chartered fishing trip for four, baubles and more.
The Spy Who Read Me will be Saturday, Nov. 9 at the Main Branch of the public library, 219 Loyola Ave., from 6:30 – 10:30 p.m. General admission is $50. You can purchase tickets here.
New Orleans Public Library - Main Library
Getting there
219 Loyola Ave, New Orleans, LA 70112, USA
Hours
Mon-Thu 10am–6pm
Fri-Sat 10am–5pm
Sun Closed