Spoonwood Brewing's 5-Year Anniversary Week
From Jan 28-31, Spoonwood Brewing will unveil their commemorative (anniversary) glassware AND select a $5 beer deal that changes daily.
ABV is our weekly series that highlights a different beer from a local Pittsburgh brewery every week. Check out our past picks here.
---
Spoonwood Brewing is turning five next week.
Located on Baptist Road in Castle Shannon, the brewery is well known for its large footprint and a food menu with something for everyone.
Head Brewer Steve Ilnicki leads the brewing operation, which has earned praise for its flagship IPA (Killer Diller) and creative takes on coffee-infused beers, such as the Cold Drip City, a coffee blonde ale made using coffee from Allegheny Coffee & Tea Exchange.
Spoonwood's kitchen capabilities are plentiful and impressive – guests can order everything from wood-fired pizza to house-smoked meats to burgers to Leona's Ice Cream sandwiches from the brewery's in-house restaurant.
5-year anniversary plans at Spoonwood include:
a rotating selection of $5 draft specials
limited-edition glassware you can take home by making a donation
a collaboration beer (alongside Bethel Bakery) called DONUT that goes on draft this Saturday, Jan 25
ABV, volume LI
Spoonwood Brewing's 5-Year Anniversary Week is Jan 28 – 31
$5 Draft Deal: Each day, Spoonwood will select one of their in-house drafts as the day's designated $5 draft. Be sure to ask your bartenders when you go to snag this sweet deal.
The "Big 5" Glassware: Interested in taking home some limited-edition, commemorative glassware? Here's how it works.
Simply make a $5 donation to SHIM (South Hills Interfaith Movement) at Spoonwood and receive your beer can glass on the spot.
DONUT, collaboration beer release: In partnership with Bethel Bakery, the Spoonwood team will mark their 5th anniversary with a paczki-inspired beer. DONUT is a golden, doughnut-flavored ale made using actual paczki from the bakery.
We Recommend: Smoke & Oats // Smoked Amber // 5.3% ABV
Our beer pick is fit for winter drinking at Spoonwood. The Smoke & Oats pays tribute to the Rauchbier styles of beer that originated in Bamberg, Germany. It goes without saying, you can expect to taste smoke, along with toasty malt and soft hop characters in this gently bitter beer.
This latest iteration of Smoke & Oats features cherry and beech-smoked malts, which are palpable in both the taste and aroma.
Honorable Mention Beer: Hydra Slayer // Imperial Red Ale // 7.2% ABV
Visiting Spoonwood Brewing Co.
First Time Visitor?
Parking: there's a lot with PLENTY of parking. Literally, it's right out front and you cannot miss it.
Does Spoonwood Brewing have food?
YES. And it is excellent. Barbecue straight outta the smoker. Wood-fired pizzas. Burgers. Salads. Thoughtfully crafted sandwiches. Ice Cream Sandwiches. Go hungry and treat yourself to some damn fine brewery food.
Interior and Exterior – Spoonwood is great for groups and families
I actually forgot just how big Spoonwood is. Holy hell, this place is perfect for family outings or large groups. The outdoor section in the rear of the building has a small performance stage. Huge bar area with seating positioned on 3 sides of an island (the 4th side is actually the growler fill station). Massive sections of seating throughout the front of the house with a direct line of sight to the pizza oven and very clean, well-stocked restrooms too. Also, I saw lots of babies in high chairs. So if you've got babies, bring em along. They'll be taken care of at Spoonwood.
Getting to Spoonwood Brewing
Public Transit: It's not optimal, but you CAN take the T. Just get ready for a 20+ min walk to and from the station. My recommendation is you're better off driving or taking a rideshare to Spoonwood.
Uber / Lyft: Spoonwood is ~8 miles south of downtown. If you're drinking, I highly recommend the ride shares over trying to chance it by driving to and from the brewery.
Spoonwood Brewing Company
Getting there
5981 Baptist Rd, Pittsburgh, PA 15236, USA
Hours
Mon Closed
Tue-Thu 4–10pm
Fri-Sat 12–11pm
Sun 10am–10pm
We tried Chicago Dogs, Spicy Chili Dogs, Buffalo Dogs, Reuben Dogs, and more across the Orlando area to find the best hot diggity dogs.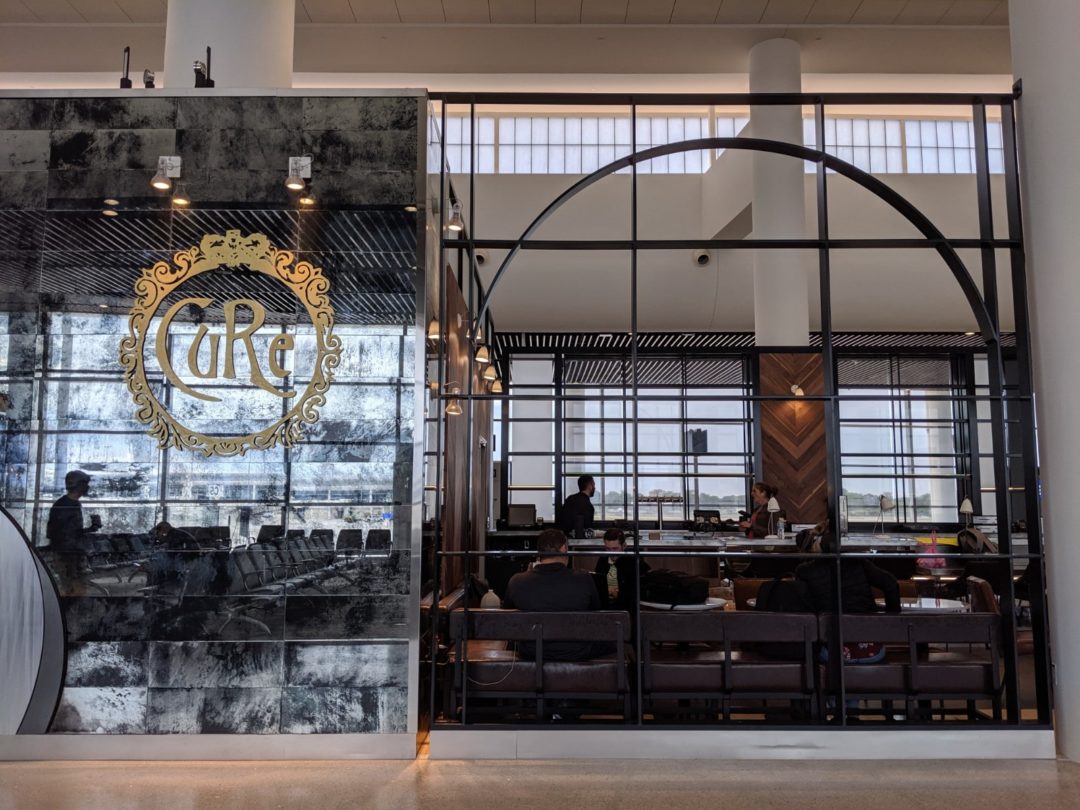 Time. Most of us don't have a lot of that. Even less so when we're rushing to make a flight. There are still plenty of tasty options for the less leisurely travelers among us, though it helps to know where to find them.
Let's talk international food from Korea, Thailand, India, Uzbekistan and more! This isn't your typical takeout box.
Homestead's Golden Age Beer Company is in business to shine a light on the time-honored brews.