ABV: Good Eye Sniper // Spoonwood's reminder that 2003 is alive & well
Built on the former site of the Montour Railroad, the team at Spoonwood Brewing (in Castle Shannon) has a lineup of approachable, thoughtful beers. Here's a look at one of them.
ABV is our weekly series that highlights a different beer from a local Pittsburgh brewery every week. Check out our past picks here.
---
Good eye, sniper
Here I'll shoot, you run
The words you scribbled on the walls
With the loss of friends you didn't have
Oof. Coheed and Cambria fans; feel your feels. The 2003 hit – and inspiration behind the name Good Eye Sniper – is a tasteful slice of emo, packed with all the nostalgia and apprehension from an undeniably tense era of music.
Let's jump in.
ABV, volume XV
Good Eye Sniper – available now at Spoonwood Brewing
Beer Name: Good Eye Sniper
Style / ABV: DIPA, 8.4% ABV
For a deep dive into what constitutes a pale ale versus an IPA versus a Double IPA (DIPA), here's a quick read from Kitchn.
Why we recommend it: I normally shy away from using the word "crushable" when describing a DIPA, but the Good Eye Sniper is exactly that. I sat down to "research" this edition of ABV on Sunday and comfortably downed two Good Eyes. And I could've way too easily crushed two or three more.
The Good Eye Sniper is hopped with Citra, Mosaic, Sorachi Ace and Falconer's Flight (hops) for an aggressive blend of bite. That being said, it's malty and soft enough on the mouthfeel to be considered – in my humble opinion – a crushable beer for these increasingly longer spring nights.
Very nicely done, Spoonwood.
When is it available: Good Eye Sniper re-entered the Spoonwood lineup last week (early May). It's on tap now.
https://www.instagram.com/p/BxScetvhJQg/
How is it served: Enjoy a fresh pour on draft or fill your growler to take home.
Side note: Spoonwood's growler-fill machine is wicked fun to watch.
Where is it available: Spoonwood Brewing Co. (Castle Shannon)
Bear in mind, however, Spoonwood DOES distribute locally. So, depending on where you're at in the Pittsburgh area, you may find Spoonwood beers on draft at your local brewpub or craft beer bar. I'm happy to confirm that New Amsterdam in Lawrenceville keeps a Spoonwood beer or two on its regular tap rotation.
Honorable Mention Beer: If you haven't already, try the Facial Recognition – a sour session IPA that weighs in at a feathery 4.9% ABV. The "lemon zested" description is spot on. This is your actual crushable Sunday beer that's packed with flavorful hops (Amarillo and Citra). Slightly sour, not overbearing and pleasantly refreshing.
Visiting Spoonwood Brewing Co.
First-Time Visitor?
Parking: There's a parking lot with PLENTY of parking. Literally, it's right out front and you cannot miss it.
Does Spoonwood Brewing have food?
YES. And it is excellent. Barbecue straight outta the smoker. Wood-fired pizzas. Burgers. Salads. Thoughtfully crafted sandwiches. Leona's ice cream sandwiches. Go hungry and treat yourself to some damn fine brewery food.
I recommend the Jam burger (ask for it with some pink in the meat) and dive headfirst into your Good Eye Sniper between bites. The pairing is blissful.
Interior and Exterior – Spoonwood is great for groups and families
I actually forgot just how big Spoonwood is. Holy hell, this place is perfect for family outings or large groups.
The outdoor section in the rear of the building has a small performance stage. Huge bar area with seating positioned on three sides of an island (the fourth side is actually the growler fill station). Massive sections of seating throughout the front of the house with a direct line of sight to the pizza oven and very clean, well-stocked restrooms, too. Also, I saw lots of babies in high chairs. So if you've got babies, bring em along. They'll be taken care of at Spoonwood.
Getting to Spoonwood Brewing
Public Transit: It's not optimal, but you CAN take the T. Just get ready for a 20-plus-minute walk to and from the station. My recommendation is you're better off driving or taking a ride-share to Spoonwood.
Uber / Lyft: Spoonwood is about 8 miles south of downtown. If you're drinking, I highly recommend the ride-shares over trying to chance it by driving to and from the brewery.
Spoonwood Brewing Company
Getting there
5981 Baptist Rd, Pittsburgh, PA 15236, USA
Hours
Mon Closed
Tue-Thu 4–10pm
Fri-Sat 12–11pm
Sun 10am–10pm
On this episode of Eat Play Stay Orlando explore what's new in the Northern part of town. Sanford has a plethora of breweries, bars, and delicious dining options to choose from.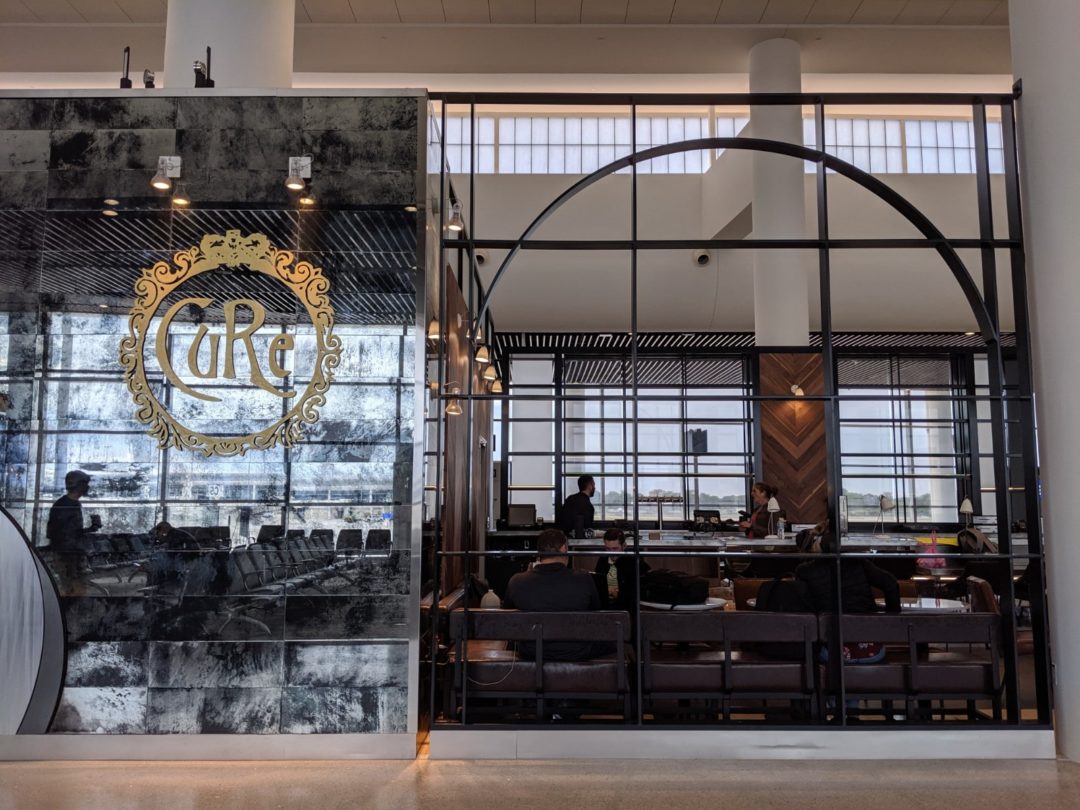 Time. Most of us don't have a lot of that. Even less so when we're rushing to make a flight. There are still plenty of tasty options for the less leisurely travelers among us, though it helps to know where to find them.
Let's talk international food from Korea, Thailand, India, Uzbekistan and more! This isn't your typical takeout box.
Homestead's Golden Age Beer Company is in business to shine a light on the time-honored brews.