There's a lot of uniqueness to New Orleans. If you've spent more than 10 minutes here, you already know that!
I've been in the city for 10 years (and hoping for another 70) and I'm always amazed at how many new celebrations and traditions I discover each year that I'd never heard of before. Last year, a big one was the St. Joseph's Day altar!
View this post on Instagram
Maybe you've never heard of it, or maybe you have but have never been to one. Or maybe you've been to them and just don't know the history. Either way — allow me to share what I learned!
Centuries ago, Sicily was in the midst of one of its many crippling droughts. Tradition says that Sicilians prayed to St. Joseph — husband of the Virgin Mary and legal father of Jesus — for rain. And, of course, St. Joseph abides.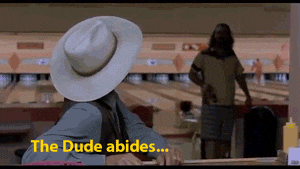 In honor of the relief he provided, Catholic Sicilians construct elaborate altars to St. Joseph each year around March 19, which is the Feast of St. Joseph.
I'm Jewish, which is irrelevant — except to point out that one doesn't have to be Catholic to enjoy these works of art. They are truly extraordinary, and there are often three parts to them. One is the statue of St. Joseph. Another is the decoration: flowers, candles, figurines, medals, and other items make the altar a beautiful sight to behold. Finally — my favorite part — there's the food.
https://giphy.com/gifs/boomerangtoons-scooby-doo-scooby-doo-and-shaggy-QPosx2PaLXnR1zde5A
Ohhhhhh, the food! Since they are built to thank St. Joseph for relieving hunger, food is an integral part of every altar. Cookies, cakes, and breads — often baked in symbolic shapes such as shellfish, lambs, crosses, hearts, hammers, doves, and more — are givens. Fava beans are, too, because fava beans were one of the few crops that survived the drought and symbolize luck. Lemons are also said to bring good fortune — especially for single ladies looking for a husband — and are sometimes found at the altar. And who knows what other deliciousness you'll find!
View this post on Instagram
But why is a tradition celebrating the end of the drought in Sicily so widespread in New Orleans? Well, between 1884 and 1924, approximately 290,000 Italian immigrants — many from Sicily — came to NOLA, fleeing economic and political turmoil. And, as many wealthy French Quarter residents fled to the suburban feel of Uptown, the new Sicilians took their place, creating what was referred to as the "Little Palermo" neighborhood in the southeastern part of the Quarter.
We still see reminders of that time today. Central Grocery on Decatur Street is still a great place to get a muffuletta, and clues left from the original Angelo Brocato — at 615-617 Ursuline Ave. — can still be seen.
In the century that followed, Sicilians dispersed from downtown to all over the metropolitan area. But, while St. Joseph's Day altars seem to be a fading tradition in other parties of the United States, the practice remains strong in New Orleans.
And I'm very thankful for that!
Altars are typically for public viewing (and tasting). Sometimes you'll be given a goody bag to take with you, and sometimes you'll be given a plate and invited to dig in! Leftovers are often donated to the poor.
There are more than 75 St. Joseph's Day altars to visit in the Greater New Orleans Area this year. Here's are some of our favorites!
Lost Love Lounge (2529 Dauphine St.)
This is the altar that started it all for me! Besides being a great neighborhood dive bar to hang out in any day, the altar is beautiful and the food is exorbitant. On top of the regular items you'll find on an altar, there are also several pasta options to enjoy! The altar is open for viewing at noon Tuesday. A blessing is made at 4:30 p.m., and food starts being served at 5.
Academy of the Sacred Heart (4301 St. Charles Ave.)
This altar is open on Tuesday with meals served from 10:30 a.m. until 1 p.m.
Blessed Francis Seelos Church (3037 Dauphine St.)
The altar is open for viewing from 9 a.m. until 4 p.m., Monday and Tuesday. On Tuesday the altar will be blessed at noon, then meals will be served.
Cabrini High School (1400 Moss St.)
On Tuesday, there is a blessing at 9 a.m. The viewing is until 7 p.m., and meals are served at 5 p.m. in the chapel.
Good Shepherd – St. Stephen Church (1025 Napoleon Ave.)
There is a viewing on Sunday during Masses. On Tuesday, the blessing is after the 9 a.m. Mass, and viewing is until 4:45 p.m. Meals are served at 11:30 a.m.
Hotel Peter & Paul (2317 Burgundy St.)
The altar — prepared by the artist collective, Milagros — is open for viewing from 11 a.m. until 9 p.m. on Tuesday. Fava beans and cookies will be given out, and a pianist will play from 7 p.m. until 9 p.m.
International House Hotel (221 Camp St.)
The hotel's 20th annual altar is built by Britney Penouilh and includes breads and cookies from Angelo Brocato's. Traditional Sicilian pizza and Italian aperitifs will also be included, as well as chalk artists and an accordionist. The altar will be open from 5:30 p.m. until 7 p.m. on Tuesday.
Our Lady of Guadalupe – St. Jude Shrine (410 Basin St.)
On Tuesday, there will be a blessing after the 7:30 a.m. Mass with a viewing until 4:30 p.m. Meals are served for all afternoon Masses.
St. Mary's Assumption Church (923 Josephine St.)
On Monday, there is a blessing at 5 p.m. On Tuesday, the altar is open from 10 a.m. until noon with meals served in the garden at noon.
St. Augustine Church (1210 Governor Nicholls St.)
On Tuesday, there is a viewing at 11 a.m. with a blessing at noon. Meals are served after the blessing in the courtyard.
St. Joseph (1802 Tulane Ave.)
The altar is open for viewing from 8:30 a.m. until 5 p.m. Tuesday in the church. The St. Joseph Feast Day Mass and blessing is at noon, and spaghetti dinners will be served in the Rebuild Center immediately after Mass.
St. Paul the Apostle (6828 Chef Menteur Highway)
The blessing is at 8 a.m. on Tuesday with a public viewing until 5 p.m. Meals are served at noon.
Societe des Champs Elysee – Southern Food and Beverage Museum (1504 Oretha Castle Haley Blvd.)
From 1 p.m. until 2 p.m., Saturday, David Roe and the Sisters of Henriette Delille will demonstrate the assembly of a St. Joseph's Day altar and explain the meaning and history that goes along with it. They will distribute small bags of cookies, prayer cards, fava beans and bread in exchange for donations to St. Augustine Church. The demonstration is included with museum admission.
There are plenty of other altars to check out, as well. If you find one — or already know of one you love — post it in the comment section of the this story's thread on our Facebook page. And, if you happen to be walking around town and see a fresh green branch over a local's doorway, it means you're invited to participate in the ceremony and share in their food! Enjoy!