Calling everyone who wants delicious New Orleans food in their bellies, but isn't able to get it at the moment!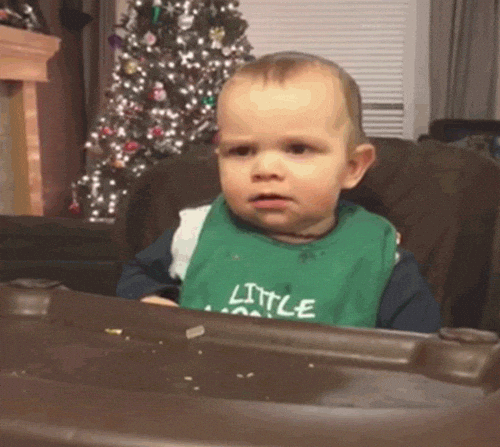 I know, I know. There are a lot of people in this number. Maybe you decided to quarantine someplace other than New Orleans, and you need the taste of Cajun and Creole cuisine. Or maybe you're opting to avoid restaurants for just a little while longer.
Whatever your reason, 24 hours without gumbo, jambalaya or an overstuffed muffuletta is far more dire than a similar stretch without that proverbial "apple a day." Here's how we fix this problem.
As a lover of all things food, and keeping my social distant, I know there is a ton of ways to get food delivered. But Goldbelly has to be one of the most fun websites I've been on in awhile. Goldbelly is an online marketplace that connects you to some of the most delicious and exciting regional foods from across the country.
View this post on Instagram
What's the difference? Shipping and stocking up.
Some arrive ready to eat. Some come frozen and need to be heated. And others are shipped deconstructed and require a few easy-to-follow steps. But you're getting the goods. Let's look at some of the local spots.
Central City Grocery
The lower half of the French Quarter was known as "Little Sicily" in the early 20th century because the neighborhood was dominated by residents and businesses with origins in south Italy's famous island. One of those businesses was Central City Grocery — founded by Salvatore Lupo.
Lupo's most lasting contribution was the invention of one of New Orleans' favorite sandwiches: the meat, cheese and olive salad-stacked muffuletta. The sandwiches arrive in a temperature-controlled box so you can eat them straight-away or pop them in the fridge.
Each massive muffuletta serves three or four individuals, and the more you buy, the more cost-effective they become. You can purchase two sandwiches ($109), three sandwiches ($149), four sandwiches ($179), or five sandwiches ($209).
If you're an olive salad fan (so many are), you can even have two quarts shipped to you ($54).
Café du Monde
New Orleans is a city full of iconic food and beverage options. There is perhaps none more iconic, however, than the beignets you'll find at Café du Monde. The shop has been open since 1862 serving those famous French-style doughnuts and the New Orleans-famous dark-roasted chicory coffee.
Both items ship in boxes of mix with instructions on how to recreate them. You can order just the beignet mix ($19), or the beignet mix and the chicory coffee mix ($29).
Parkway Bakery & Tavern
Po'boys have been a steady part of New Orleans diets since they were invented during the streetcar strike of 1929. And I've yet to meet a New Orleanian who didn't have Parkway Bakery & Tavern po'boys in their Top Three. They're that good!
This roast beef po'boy from Parkway will arrive at your door cool and covered in ice packs. It'll be deconstructed, so you'll store it in your fridge and then follow the detailed instructions on how to assemble them.
You can order the four-person meal, which includes roast beef po-boys and Zapp's Potato Chips for four, two house-made bread puddings, and four Parkway Bakery paper hats for good measure ($119).
The eight-person meal doubles everything. ($179)
You can also order just po'boys for four ($99), just po'boys for eight ($139), chicken and sausage jambalaya for up to six people ($79), the same jambalaya serving up to 15 ($159), or Parkway's famous hot butter rum cake ($59).
Gambino's Bakery
View this post on Instagram
The doberge cake is a beautiful confection with approximately eight layers of cake and icing. It was created by New Orleans' very own Beulah Ledner in the 1920s. She sold her shop to a man named Joe Gambino in 1946 and that bakery is now known as "Gambino's Bakery" — the home of the doberge cake! They're famous for a whole lot more, as well — including their king cakes (which require some minor icing assembly if purchased on Goldbelly).
Order their Chocolate Doberge Cake ($99), their Half-chocolate / Half-lemon Doberge Cake ($109), two of their specialty king cakes ($69), a cream cheese-filled king cake ($49), their mythical Rainbow Unicorn Cake ($119), 48 King Cake Balls ($149) among others.
Gourmet Butcher Block
Gourmet Butcher Block is a Cajun meat market that became famous when it introduced football celebrity John Madden to the mighty Turducken. What is a turducken? Oh, it's just a chicken stuffed inside a duck stuffed inside a turkey.
I think Gourmet Butcher Block's offerings include some of the best local deals on the website! You can order the All-Madden Turducken which serves 20 – 25 people ($139), four stuffed chickens (each serves four people) with your choice of stuffings ($119), a Cajun Combo Pack that includes a shrimp etouffee-stuffed chicken, two sausage-stuffed pork chops and a quarter of chicken & andouille gumbo ($89), and the extraordinary Cajun Holiday Gift Pack ($159).
Willa Jean
View this post on Instagram
I know, I know. $59 for a dozen cookies isn't cheap. You can get cookies for much less at the grocery store. But did the grocery store win Outstanding Pastry Chef at last year's James Beard Awards?
No, I didn't think so. Chef Kelly Fields did, though, and that's the level of cookies you're going to get!
Order a dozen chocolate chip cookies ($59), chocolate espresso cookies ($59), peanut butter chocolate chip cookies ($59), oatmeal dried fruit cookies ($59), or an assorted dozen ($59). You can also buy a banana bread ($59) or a banana bread AND cornbread combo pack ($89).
Commander's Palace
View this post on Instagram
This Garden District institution has launched the careers of culinary greats such as Paul Prudhomme and Emeril Lagasse. The current executive chef, Tory McPhail is a James Beard Award-winner, himself, who balances innovation with some amazing signature dishes.
The Three-Course Dinner includes plenty of cheesy garlic bread, Commander's famous turtle soup, spiced sugarcane lacquered quails and more pecan pie than you can eat in one sitting!
You can order a Three-Course meal for four ($299) or a Three-Course meal for two ($179).
Aunt Sally's Creole Pralines
View this post on Instagram
Aunt Sally's began selling their famous pralines in the French Quarter in the 1930s and the shop is still going strong! You can buy them on Goldbelly by the dozen in a variety of flavors, including Classic, Bananas Foster, Chocolate, and Café au Lait (each for $39).
This is another situation in which the larger quantity you purchase, the less the price per unit becomes. A box of 50 classic pralines costs $69 while a box of 100 costs $119.
Maurice French Pastries
View this post on Instagram
Maurice's king cakes are consistently rated among the most popular in New Orleans — earning the People's Choice award at 2016's King Cake Festival. The French-style king cake is a beautiful blast from the past and features rum-flavored frangipane inside a buttery puff pastry. The traditional king cakes — utilizing brioche bread — is also a hit.
Order the French King Cake ($65), New Orleans-style king cake ($49), New Orleans-style king cake with filling ($55), or their famous Kugelhopf French bundt cake in a variety of flavors ($39). You can also buy the bundt cakes in a two-pack ($59).
Comeaux's
It's no secret I love Cajun Country. While not New Orleans, it's close by and if you're not craving boudin, it's probably because you've never tried it. (So you need to try it.) And some say Comeaux' has the best boudin in town
Two pounds of their incredible pork boudin will cost you $49. You can up that to four pounds for $66 or six pounds for $83! Two pounds of andouille sausage also costs $49, as does two pounds of pork boudin balls, two pounds of crawfish balls, or two pounds of their famous alligator boudin balls. Four seasoned center cut pork chops filled with pork boudin stuffing is $69.
—————————————-
So get your fix with some New Orleans fare or scour the Goldbelly website to see what culinary creations other cities are offering. If you go with an out of town choice, make sure you've got a bottle of hot sauce nearby just in case!

WRITER MATT HAINES LIVES IN NEW ORLEANS. FOLLOW HIM FOR ALL THINGS FOOD AND OTHERWISE AT MATTHAINESWRITES.COM, AND ON FACEBOOK, INSTAGRAM AND TWITTER.