A (saucy) sneak peek of Steve and Benny's Chicken Shack
Coming this summer: Parrot Bay Cafe (Steve) and Pittsburgh Po' Boy (Ben) launch a collaborative Pittsburgh food truck concept.
Update 6/13: A little bird told us that unfortunately, Steve & Benny's will not be able to make their Arts Fest appearance this Friday. Give 'em a follow to keep abreast of their schedule.
There's a new food truck (well, trailer) on the scene, run by stalwarts Ben Dougherty of Pittsburgh Po' Boy and Stephen Gates of Parrot Bay Cafe. With a grand opening scheduled for Friday, June 14, at the Three Rivers Arts Festival, Steve and Benny's Chicken Shack is poised to offer straightforward chicken sandwiches that are doused with your choice of homemade sauces (although, to be honest, I got a sneak peek of the plain sandwich during this interview, and it looked damn delicious). Sauce options will rotate but will include choices such as BBQ, Buffalo, General Tso's, and a dry rub.
Prices range from $10 to $12, and that will include a side. Dougherty and Gates will rotate their side dish options seasonally, but all will be comfort foods. Coleslaw, potato salad and pasta salad in the summer will switch to heavier options such as baked beans, mac and cheese, and greens in the fall. Steve and Benny's will be family friendly and accessible.
"Chicken is fairly universal, fairly inexpensive, and you can do so many things with it. We feel like whether we are cooking chicken bites for picky kids, folks are lining up at a busy festival, or we are catering a corporate event, we can offer something delicious for everyone," Gates says.
https://www.facebook.com/steveandbennyschickenshack/photos/a.2340316092729829/2340315902729848/?type=3&theater
As a veteran of Pittsburgh's thriving food truck scene (Pittsburgh Po' Boy launched in the now-defunct Pittsburgh Public Market in 2015), Doughtery's culinary background includes a stint in New Orleans, and his current truck offers muffulettas, gumbo, and, of course, a po' boy. "I personally love fried chicken, and I love to make food that I want to eat. This concept is different than what I do now. It's fast, scalable, and I found a partner in Steve that fills in the gaps," he says. "Collectively, we use our individual strengths to build a larger vision…of chicken."
"It was his original idea, and I made it more streamlined," Gates adds. While newer to city folks, the Parrot Bay Cafe trailer and its homemade crab cakes are well-known in Johnstown, where Gates' father began his restaurant and catering business more than 30 years ago.
This food truck partnership might be the first of its kind in Pittsburgh. Typically, collaborations are one-off menu items for special events or for situations when friends know they are going to be parked next to each other. (See: Steel City Chimneys and Pittsburgh Po' Boy's "chimney fire" pictured below or something such as the more recent "bahn mi fries" concocted by Pita My Shawarma and Blue Sparrow.) And what will happen when they are working together in the close, hot confines of the trailer in the middle of the summer with a line of folks waiting to eat? Will they still get along? Both seem to think that they will own their mistakes and move on. "And maybe someone will get sprayed with BBQ sauce," Dougherty admits, laughing.
https://www.instagram.com/p/BwzgbGah-HG/
Where to find Steve and Benny's Chicken Shack
After their TRAF appearance, they have some private gigs scheduled, and they are in the lineup of food trucks for July's Deutschtown Music Festival. As the summer food truck season heats up, expect to see them parked at your favorite brewery or at your favorite food truck roundup. Follow them on social media for their schedule.
And, for those of you who are concerned: Both Pittsburgh Po' Boy and Parrot Bay Cafe will still be out and operating all summer, as well.
What do Steve and Ben like to eat?
Operating a food truck leaves little free time to enjoy eating out. But, when asked what food trucks he hopes that Steve and Benny's is parked next to in order to get some good meal in-trade (this is a typical practice among food trucks), Dougherty immediately says he loves Pittsburgh Sandwich Society's In-n-Aht burger and "anything from Blue Sparrow. For Valentine's Day, Luke [owner of Blue Sparrow], made a private, special meal for me and my wife. We even sat on the bus to eat and it was so great."
When asked where else they like to frequent, Dougherty and Gates are in agreement: Gaucho, they say in unison, mentioning past meetings they had there while they were developing this concept. (FYI: Gaucho is not just for meat lovers! Check out our guide to eating vegan at Gaucho.)
"Pittsburgh is a huge collaboration city, and it's exciting that we are able to work together, help each other out, and continue to make great food," Gates says.
Follow to find Steve & Benny's Chicken Shack
Facebook: https://www.facebook.com/steveandbennyschickenshack/
Instagram: @steveandbennys
Twitter: @steveandbennys
On this episode of Eat Play Stay Orlando explore what's new in the Northern part of town. Sanford has a plethora of breweries, bars, and delicious dining options to choose from.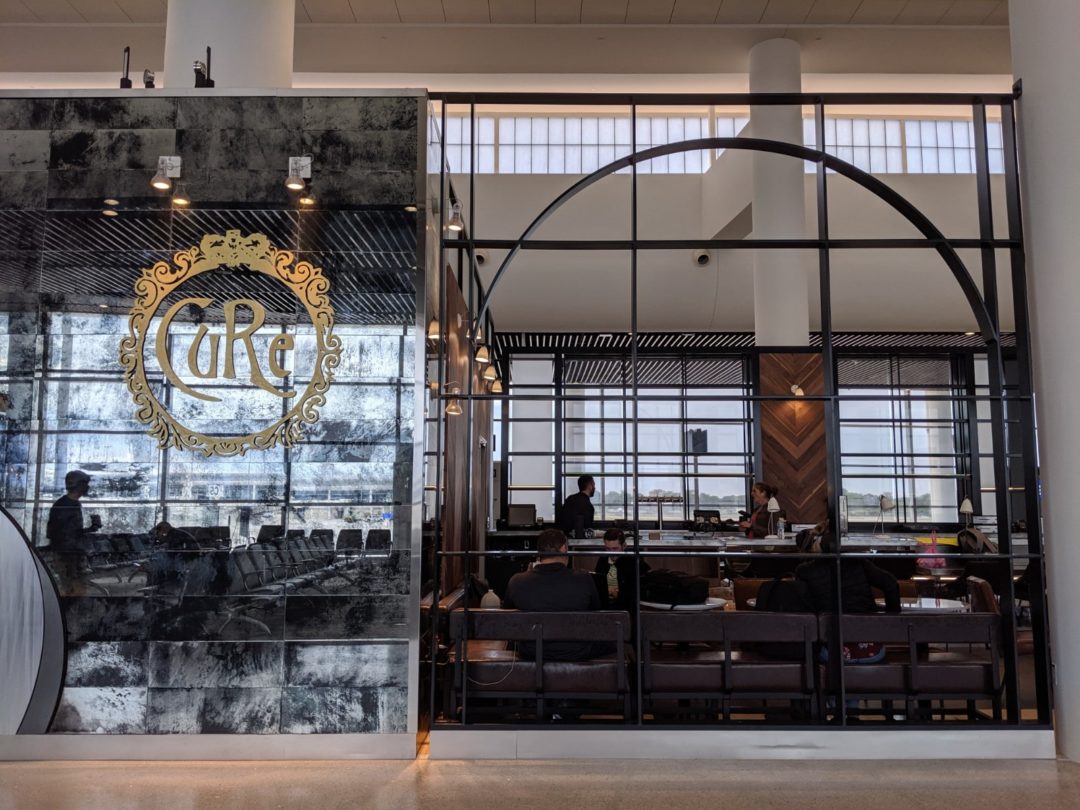 Time. Most of us don't have a lot of that. Even less so when we're rushing to make a flight. There are still plenty of tasty options for the less leisurely travelers among us, though it helps to know where to find them.
Let's talk international food from Korea, Thailand, India, Uzbekistan and more! This isn't your typical takeout box.
Homestead's Golden Age Beer Company is in business to shine a light on the time-honored brews.