That New New: CBD Wine Pub, Spanish tapas joint, seafood boil hotspot open doors
New restaurants keep popping up in our city, and the newest ones include a new wine pub, a Spanish tapas joint and a hotspot by some of the best seafood boil pros in the city.
New places to keep on the dining radar include an old CBD gem refurbished into a modern wine pub, with wine taps and all; a new Spanish tapas bar on St. Claude neighboring its Italian sister and an old Mid-City favorite transforms into a fun and casual American-Mexican eatery.
That New New aims to keep you aware of all of the new restaurants to know about and the upcoming openings to keep an eye on. If you've got any leads or tips on openings happening in your neighborhood, drop us a line!
Copper Vine, CBD at 1009 Poydras St.
Trendy, chic, and approachable wine pub with outdoor patio seating, just in time for cooler temperatures. The wine program boasts a state of the art wine tap system that will offer 30 varietals by the half-glass, glass, carafe and bottle. Chef Mike Brewer (formerly of Brennan's, Commander's Palace his award-winning sandwich spot, The Sammich) will be whipping up dishes that will pair with all their servings, blending modern American with French contemporary. Opens: Sept. 5
Estaño, Marigny at 2266 Saint Claude Ave.
https://www.facebook.com/estanonola/photos/a.2181458888776474/2181459108776452/?type=3&theater
Mowgli Pierlas, owner of Arabella Casa di Pasta, has partnered up with local musician Bruce McDaniel to open up a Spanish tapas joint on the same block of St. Claude. Expect light bites–or pintxos as they're called in the Basque region of Spain–and eventually a wine and cider menu. Opened: Aug. 24
Agave House, Mid-City at 2549 Banks St.
https://www.instagram.com/p/BnPBIVyHbb3/?utm_source=ig_share_sheet&igshid=1lim5hp12vy84
A new Mexican eatery has taken the old Melt in Mid-city, which closed down at the end of June after two years in business. Expect Mexican inspired dishes leaning toward modern American fare, including Tulane burrito, shrimp enchilada and tacos del mar entrees, as well as a chicken enchilada pasta and a house burger. Opened: Aug.28
Clesi's Restaurant & Catering, Mid-City 4323 Bienville St.
James Clesi and his siblings have been catering New Orleans experiences through their pop-up/catering business for years–including stints in the kitchens of Banks Street Bar and later Treo, where it'll still remain– and now they've finally got a brick and mortar to do so year-round. Patrons can now experience their famous crawfish and seafood boils (when available) and full menu of hyperlocal bar grub, which you can wash down with drinks from the bar. Opened: Aug. 29
Previews:
Ale on Oak, the beer pub on Oak street that focuses on all things craft will soon be brewing ales of its own with the help of Pidgin Town Brewing, who will be using their facilities to brew ales only offered on location. [reports NOLA.com]
Petite Rouge, the bright colored red truck that travels around town serving some of the town's best coffee, has plans to open a shop on Calhoun sometime this month. [reports NOLA.com]
Closings:
https://www.instagram.com/p/BnC1lKMBsfK/?utm_source=ig_share_sheet&igshid=18azvyc2py2as
Mayas Restaurant, on Magazine street seems to be closed for renovations under new management. A note on the door reads: " To all our dear customers: Mayas Restaurant will start operation again soon. As a new owner of the restaurant, I will fix some problems with the building ASAP. Also I will make some changes to the menu, our website, and some changes on the dining room. I will keep everyone inform by SOCIAL MEDIA of our progress. I appreaciated all the support, comments and help to reopen MAYAS. Thank you very much, Edgar Irias NEW OWNER/CHEF"
On this episode of Eat Play Stay Orlando explore what's new in the Northern part of town. Sanford has a plethora of breweries, bars, and delicious dining options to choose from.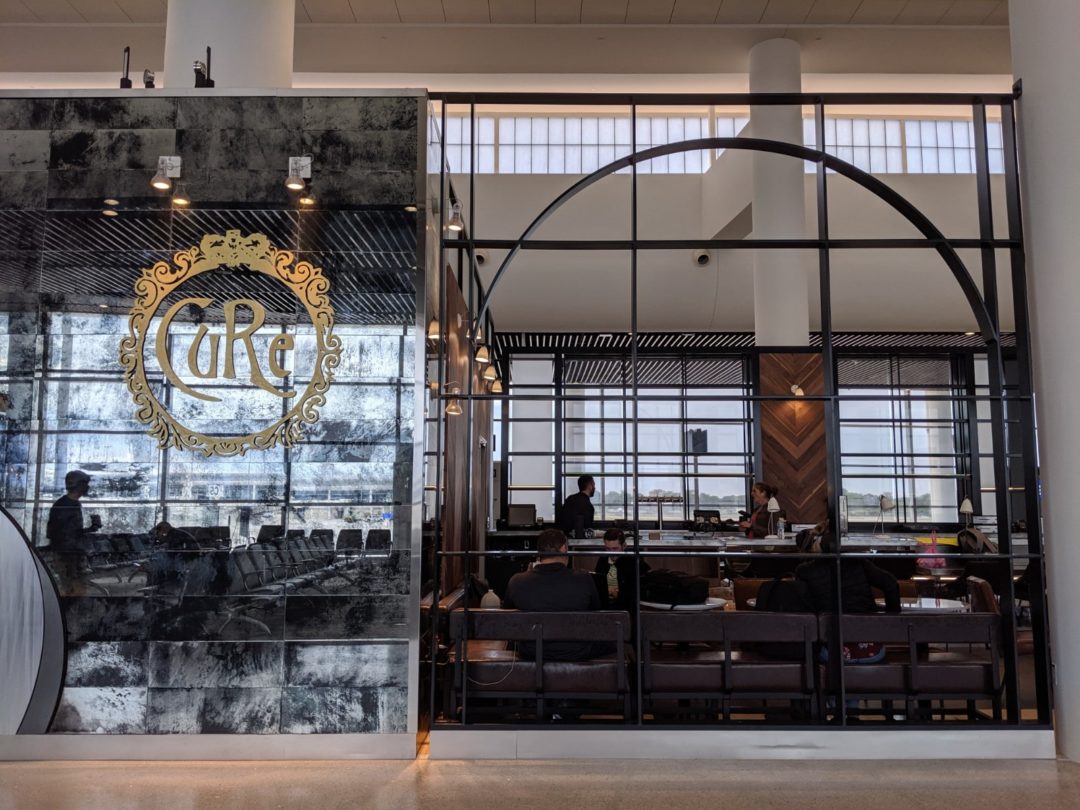 Time. Most of us don't have a lot of that. Even less so when we're rushing to make a flight. There are still plenty of tasty options for the less leisurely travelers among us, though it helps to know where to find them.