That New New: Much-anticipated Picnic finally opened its doors
We also got good news about a beloved Slidell family business that will be relocating to New Orleans in the fall, and heartbreaking news  about a beloved institution.
The buzz about Picnic has been spreading like wildfire, but luckily this week we get to finally try the fried chicken that has build up so much anticipation. We also have good news about a beloved Slidell family business that will be relocating to New Orleans in the fall, and heartbreaking news about a beloved institution.
That New New aims to keep you aware of all of the new restaurants to know about and the upcoming openings to keep an eye on. If you've got any leads or tips on openings happening in your neighborhood, drop us a line!
Picnic Provisions & Whiskey, 741 State St
https://www.instagram.com/p/BneM29nnJuL/?utm_source=ig_share_sheet&igshid=11kjjqss63wme
Two of New Orleans dining dynasties have joined forces to bring this highly anticipated casual eatery in the late Noodle & Pie space. Commander's Palace chef, Tory McPhail, and proprietor, Ti Martin, teamed up with Reginelli's Pizzeria's Darryl Reginelli, to master one of our beloved food institutions; the fried chicken. Opened: Sept. 10
Poydras & Peters, CBD at 300 Poydras St
Native Chef Thomas Hine (most recently of Noyane at the Conrad, Chicago) returns to New Orleans to helm the new American brasserie that replaced Cafe Adelaide in the Loews Hotel, after it recently closed short of 15 years in service. The famous adjoining Swizzle-Stick bar has also been renamed Bar Peters, still offering a selection of new and classic cocktails, featuring local beers and rums. Opened: Aug. 22
Previews:
Que Rico! Cuban Cafe, the popular cafeteria in Slidell, lost its lease in March after 9 years of pressing Cuban sandwiches to a crowd of adoring regulars. Coming this October they will be relocating to New Orleans and opening its new doors on Magazine, in the old Saucey's BBQ spot. [reports NOLA.com]
Satsuma, the hipster cafe and juice bar trailblazer that popped up in the Bywater neighborhood in 2009, will open its third location on Magazine street come Spring 2019. Expect the space to be larger with a modern and chic feel, straying from the rustic charm of its original sister location. [reports Eater]
Closings:
Alois J. Binder, the beloved bakery that supplied restaurants with the signature po-boy bread, shut down its operations last month because of "major equipment problems" reports Nola.com. They say they plan to reopen but there's not news as to how long this will take, and their clients are now seeking services from the other main bakeries including John Gendusa and Leidenheimer Baking Co. [reports NOLA.com]
Cover photo courtesy Getty Images Looking to get fit for the summer? Still wary of COVID-19 or just looking for some sunshine while you sweat? Here are some Boston free summer workouts across the city so you can keep moving all season long! Seaport Sweat May 2 to Sept. 29 Boston's biggest free workout series…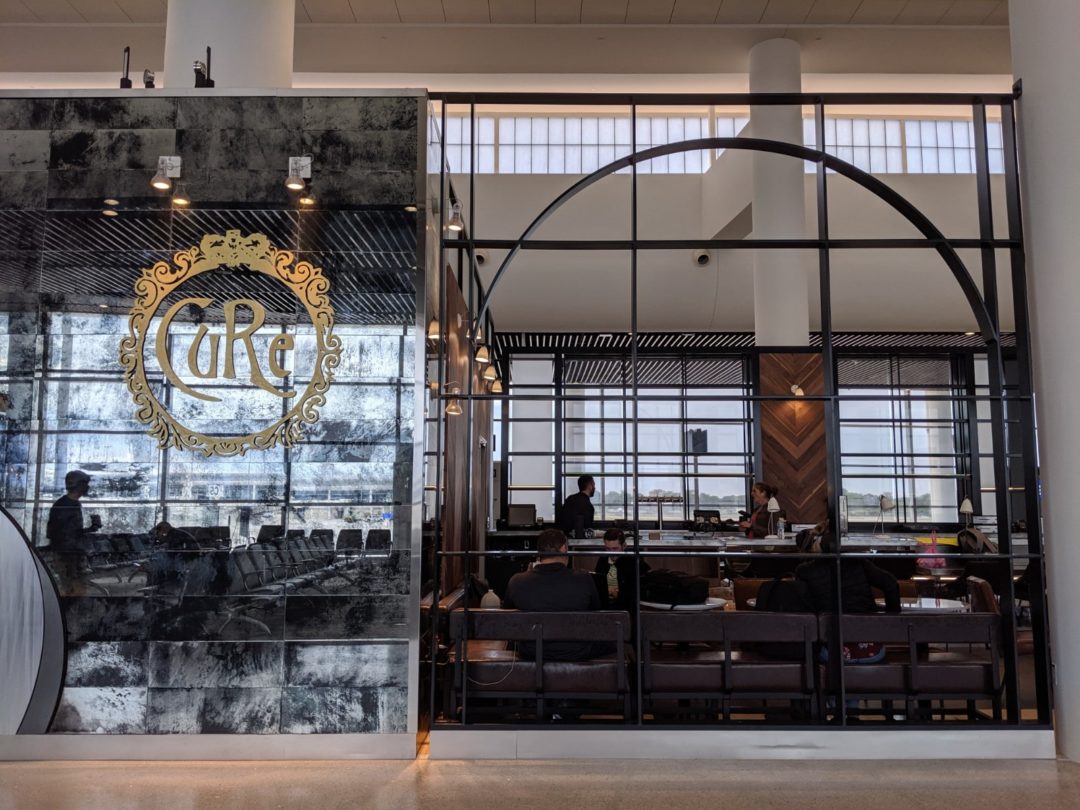 Time. Most of us don't have a lot of that. Even less so when we're rushing to make a flight. There are still plenty of tasty options for the less leisurely travelers among us, though it helps to know where to find them.