That New New: NOLA's New Restaurant Openings
Want to know what's opening up and what's shutting down in New Orleans? We have you covered.
Even though summers, and the smoldering temperatures that come along with it, are notoriously known for bad business in New Orleans, these brave eateries are brazen enough to test the waters with cool culinary concepts.
And succeeded they have, for they've already reached the mouths of many–both literally and physically–of the residents in our voracious city.
That New New aims to keep you aware of all of the new restaurants to know about and the upcoming openings to keep an eye on.
Catalino's
This newcomer is as mom-and-pop as it gets, with Guatemalan soul food being cooked by husband Hugo Vazquez, while wife Addie runs the colorful storefront. Expect bold flavors with fresh ingredients.
Couvant
Big foodie alert: The chef who taught London how to love Southern Cuisine with Lockheart and Shotgun is opening a French restaurant inside the new Eliza Jane Hotel, reports NOLA.com. We're betting the Mississippi born chef knows a bit about the classic cuisine, noting he spent some time under the tutelage of Alan Ducasse and Thomas Keller, notably the most French chefs in America.
Gris-Gris
https://www.instagram.com/p/BmbUexwnYhm/?utm_source=ig_share_sheet&igshid=1nm5mqgrl5ali
If you didn't get Lorin Gaudin's memo, then let us remind you that Gris-Gris is cooking up some serious Louisiana magic in a chic space located at the delta of Magazine street in the Lower Garden.
LemonShark Poke Nola
https://www.instagram.com/p/Bl8NDjWHVyq/
It seems like the Poke craze is far from over. Since California-based LemonShark Poke opened a location on Magazine–mere steps from already popular jaunt, Poké Loa–it has been abuzz with crowds looking for a refreshing bite to lighten these hot days.
Jasmine Rice Thai Cuisine
Taking a field trip to the West Bank for authentic Asian fare never gets old, so you know we have our eye on newcomer Jasmine Rice Thai Cuisine out in Terrytown. Pro Tip: The crab rangoons are made in-house with real crab. You heard it here first, folks.
Francesca by Katie's
https://www.instagram.com/p/Bl9SSaIljXB/?utm_source=ig_share_sheet&igshid=7sj6dgva8w0q
If you know and love the Mid-City modern neighborhood Italian eatery, Katie's, then you'll most certainly feel for its deli-style, Lakeview sister. Unlike its predecessor, this family-owned restaurant will showcase the influence of business partner and wife, Stephanie Francesca Craig, who sprinkles her St. Louis Italian upbringing with some of the institution's already favorited.
Zocalo
https://www.instagram.com/p/BlV201nnWUk/?utm_source=ig_share_sheet&igshid=1iljjgchz1j1v
Trend Alert: Experts predicted that Oaxacan cuisine would be the next big thing to hit our kitchens in 2018, and Chef Edgar Caro (of Baru, Basin and the Latin American steakhouse Brasa) along with his partner Antonio Mata brought back a lot of intel from research trips to Mexico. So, don't expect Tex-Mex here.
Closings:
Cafe Adelaide,​ the Commander's Family of Restaurants eatery named for Adelaide Brennan, will serve its final 25c lunch martinis on August 24th.
Bubba Gump Shrimp Co., ​the infamous tourist trap closes after a little over 20 years in service. [NOLA.com]
Wood Pizza, ​across from Cochon, closed its doors for good May 31. [Eater]
Feelings Cafe, ​has closed down for the time being, but an unidentified restaurant owner has already taken over the lease. We await news.
Cafe B, ​the Metairie Brennan staple, ​will not be renewing its lease at the end of the year.
Momo Ramen + Poke ​closes after just three months of opening [NOLA.com]
Cover photo courtesy Getty Images Looking to get fit for the summer? Still wary of COVID-19 or just looking for some sunshine while you sweat? Here are some Boston free summer workouts across the city so you can keep moving all season long! Seaport Sweat May 2 to Sept. 29 Boston's biggest free workout series…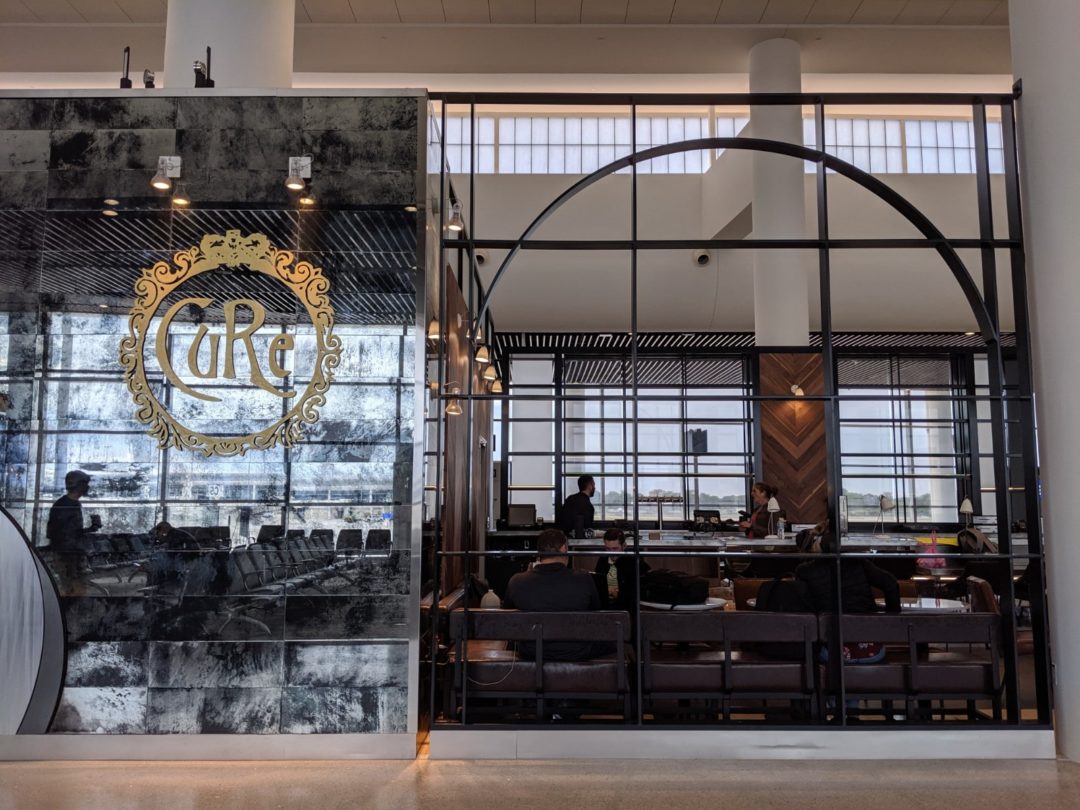 Time. Most of us don't have a lot of that. Even less so when we're rushing to make a flight. There are still plenty of tasty options for the less leisurely travelers among us, though it helps to know where to find them.