When Lakefront Airport opened on Feb. 9, 1934, it was just 30 years after the Wright Brothers' famous first flight in Kitty Hawk. And, a fun fact: after their flight, their plane was lifted off the ground by a heavy gust of wind and sent tumbling end over end through a field. Let's just say there's no way I'm getting in that plane!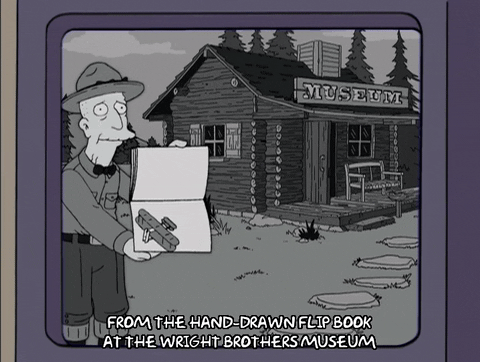 Things got better, of course, but not that much better. For example, 24 airline pilots met in Chicago in 1931 to form the first pilots' union because it was still a pretty treacherous job. The Irish Times reports that "among their demands was improved safety because half of them were destined to die in air crashes." I'm not getting in those planes, either!
Thanks to advances in aviation technology around the time of World War I, we were no longer in the aviation's infancy era, which is more stoically referred to as "the pioneer era". But, it was still a far cry from the safe skies of today. Nowadays, the chance a plane will have to reach the ground in an "emergency situation" is only 1 in 11 million, so I'd totally get in most of those planes.
So, when Lakefront Airport opened, it was a pretty big deal for the city of New Orleans: our first airport!
I was surprised by how noteworthy its construction was, even outside the Crescent City.
A Milestone
At the time of its opening, Lakefront Airport, then named Shushan Airport, wasn't just the biggest airport in the region. It was the largest airport in all of America, and the very first combined land and seaplane air terminal on the globe!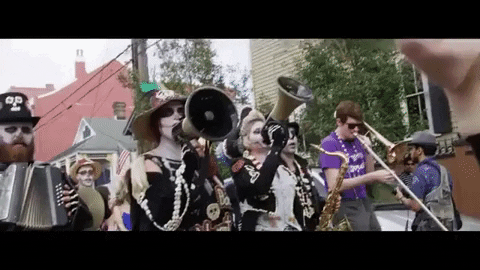 The groundbreaking airport was named after Abraham Shushan — former president of the Orleans Parish Levee Board, a huge proponent of the airport's construction and, more importantly, a friend of Gov. Huey P. Long. Unfortunately for Mr. Shusham, the airport would only carry his name for half a decade, because, in 1939, he was convicted of mail fraud and his name was unceremoniously dropped.
View this post on Instagram
Lakefront Airport's terminal was, and is, recognized for its unique and impressive art deco style, designed by the same architectural team that built Long's 34-story Capitol building in Baton Rouge.
View this post on Instagram
Walking into the building, in its early years, visitors would have been greeted by eight separate 10-by-10-foot murals, arranged in a circular display around the terminal, like points on a compass. These were designed by Spanish-born painter and sculptor, Xavier Gonzalez, who was a favorite of the New Deal-era agencies that commissioned artists to decorate public buildings.
View this post on Instagram
In addition to Lakefront Airport, Gonzalez's work can be seen in post offices and courthouses around Louisiana. His art combines cubism, American regionalism and the influence of Mexican mural painters to add an international element to 1930s New Orleans art.
There's no doubt the airport would have been quite a place in which to arrive. And, in 1937, just three years after it opened, Lakefront Airport received an unexpected guest.
A Special Guest
On May 22, 1937, Amelia Earhart made contact with Shushan Airport. One of the most famous pilots in the world was coming in for a visit!
https://giphy.com/gifs/like-checklist-jetsexual-2rv9CDMAMykfu
Her hope was to arrive unnoticed, but as soon as she made that necessary radio contact, word spread of Earhart's incoming. Way not to keep a secret, radio control tower!
In the amount of time it took for her and her customized plane, Electra, to get from Plaquemine to the lakefront, the tarmac filled with citizens and reporters hoping to catch a glimpse of the first female aviator to fly solo across the Atlantic Ocean, the best-selling author. and the woman who was famously planning to become the first female to fly around the globe.
Her hope that her stop in New Orleans would be a low-profile one was for good reason. Just two months earlier, in March, Earhart and her team had attempted to fly around the world. She started in Oakland, and flown to Hawaii, but there were major challenges on takeoff from Hawaii and she was forced to bring Electra back home for repairs.
It was a lot of hype for such an unceremonious ending, so, to avoid a similar situation, she decided to begin her second attempt — this time eastward due to weather conditions — with a little less pomp. She would fly across the United States from Oakland to Burbank to Tucson to New Orleans and, finally, to Miami. If something went poorly, the team could say it had been a test. And if all went well, by the time she got to Miami, she would announce that she was flying around the world.
So, even though very few people knew it at the time, when Earhart landed in New Orleans, she was making the third stop on her quest to become the first woman to circumnavigate the globe!
This was Earhart's first time in the Crescent City, but she'd been to the area before, having stopped at the old Menefee Airport in St. Bernard Parish for fuel on a 1930 trip from California to New York. But that wasn't the famous pilot's only connection to the area.
Her navigator, Fred Noonan, who was often the only other person in the Electra with her, lived in New Orleans for several years. He worked for 22 years at sea as a merchant mariner before deciding to switch careers and train at Menefee Airport to become a pilot. It is believed that made him the only person in the world to hold licenses as a first-class river pilot, the captain of a steam vessel, and as an airplane pilot.
https://giphy.com/gifs/fallontonight-jimmy-fallon-tonight-show-not-bad-cXMbxzMdXdVGwDZbyS
Earhart's mechanic, Ruckins McKneely, was from nearby St. Mary Parish. He was supposed to accompany Earhart and Noonan around the world, making it a 66% Louisianan team! But, somewhat fortuitously for him, the leg from New Orleans to Miami was his last. His father was sick and decided to stay home with him.
Earhart arrived in Miami the next day and, by the time she left on June 1, she had announced that her second attempt at a flight around the globe had begun. And this trip, roughly following an equatorial path, would be the longest in history.
Earhart and Noonan flew to Puerto Rico and Brazil, Senegal and Sudan, India and Australia and many points in between. She had successfully made 30 flights on this trip and was just three legs from her journey's end in Oakland when Earhart left Lae, New Guinea, on July 2.
She was heading for Howland Island, a tiny, unincorporated territory of the United States in the middle of the Pacific Ocean, about 1,700 nautical miles southwest of Honolulu.
View this post on Instagram
But she never made it. Major communication issues between the Electra and the U.S. Coast Guard's ship, Itasca, made Earhart and Noonan unable to locate the island.
Earhart's last attempted communications indicate the Electra was running low on fuel. Shortly thereafter, Earhart and Noonan were lost at sea — just three legs shy of their record-setting journey and only about five weeks since the Electra's arrival at Shushan Airport.
McKneely was convinced that, if he had been on the flight as originally scheduled, his knowledge of the aircraft would have allowed him to stretch fuel supplies long enough to locate Howland Island and complete the flight.
The Modern Era
Lakefront Airport's time as the region's dominant airport ended in 1946, when Moisant Field, now called Louis Armstrong International Airport, was built. The M in MSY stands for Moisant.
The old airport was used as a nuclear fallout shelter during a portion of the Cold War. Later, runways and taxiways were added to serve private, corporate, military and commercial aircraft.
View this post on Instagram
Sadly, renovations in the 1940s and '60s covered up some of the terminal's architectural features, including murals by artist Xavier Gonzalez and some of the building's signature art deco style. One of Gonzalez's murals has found its way into the Louisiana State Museum's collection.
View this post on Instagram
The airport took 4 feet of water during Hurricane Katrina, but $17 million worth of repairs have created a new life for Lakefront Airport! The Walnut Room has been restored as an entertainment venue, Messina's Runway Cafe serves an amazing breakfast and lunch in a unique setting, friezes by Enrique Alferez and his famous Fountain of the Four Winds adorn the interior and exterior of the terminal, and Gonzalez's magnificent murals are being restored!
View this post on Instagram
So even if you aren't catching a flight, Lakefront Airport is a historic art deco masterpiece worth exploring along with a delicious meal, which can be had from 8 a.m. until 3 p.m. on Tuesdays through Sundays.