Ladies and gentlemen — we're in The Golden Age of Television. The number of quality, thought-provoking, and entertaining TV options are unprecedented.
But just as extraordinary as the quality of programming is the convenience of accessing it. Thanks to Netflix, HBO GO, Hulu and a host of other options, you can watch your favorite shows and movies — whenever you want — from the comfort of your couch.
But here's the thing…
DID YOU REALLY CHOOSE TO LIVE IN NEW ORLEANS BECAUSE YOU WANT TO STAY ON YOUR COUCH?!?!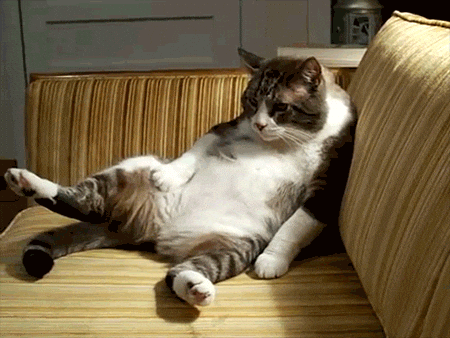 You live in a cultural wonderland! A mecca for foodies. The birthplace of jazz. The gem of theater in the French colonial empire!
We're surrounded by the arts. All we have to do is be courageous enough to get off our couch and enjoy it.
In their new production, Stockholm Syndrome, The NOLA Project — an award-winning local theater company — teams up with the historic Little Gem Saloon to give you a unique and immersive way to experience the arts; one you can't find on Netflix.
Immersive Theater
The show's full title is Stockholm Syndrome: Or Remember the Time Jimmy's All-American Beefsteak Place Was Taken Over By That Group Of Radicals? and the performance begins at the start of a shift as a restaurant manager, Brian (Keith Claverie), tries to get his employees excited to work.
The upstairs of The Little Gem Saloon is converted into Jimmy's All-American Beefsteak Place, an imaginary chain restaurant: the kind that would exist in every small town or suburb from sea to shining sea. The walls are adorned with memorabilia and photographs from the chain's founding family (including pins you can buy on the way into the restaurant…err…show), and the television is playing nostalgic commercials from Jimmy's early days.
When it's announced it's the birthday of a diner (Michael Krikorian), servers descend on the table — clapping from all corners of the restaurant — to celebrate the man in typical Jimmy's fashion. And all of this — the songs, the smiles, the signage — make us feel like we're enjoying a meal at this fictitious "beefsteak place."
And the beauty of it all is that you actually can!
Guests can order food from Jimmy's until 15 minutes before the show begins, and drinks are available throughout the entirety of the performance!
"There's a desire to participate in more and more unique experiences," The NOLA Project's Artistic Director, A.J. Allegra, said when asked about immersive theater's increasing popularity around the country. "Traditional theater constructs a replica of reality and places it in front of the audience. We place the audience in the real life, authentic space and then create a story around them."
Playwrite, Adam Szymkowicz, agreed. "Immersive theater is the purest version of what theater provides that something like Netflix can't." And that holds true as the show's plot really gets cooking (ha!). The audience doesn't feel like they're watching a play about a hostage crisis. They feel like they're actually at a restaurant, being held hostage. (Though, don't be afraid, it's an intentionally-oftentimes-silly-musical-theater-hostage-crisis!)
Themes We Can Immerse Ourselves In
But for all the talk about immersion, maybe the most important piece for an audience member to feel immersed in is thematic. And that's what I enjoyed most about the show.
At the heart of Stockholm Syndrome is a group of characters who look at their lives at some point in the show and realize they're not totally happy with how things are going. Worse yet, they don't even understand how their lives got to this level of disappointment.
A server who sings about the dissatisfaction of every day being exactly the same as the last. A diner who doesn't have her needs fulfilled by her husband. A manager whose dedication and loyalty frequently lead to letdowns and heartbreak. A woman who wants a man with more ambition. And a man who just wants a woman to go home and hold hands with.
This story is full of realizations of life-gone-astray, and that's a realization most of us can relate to at at least one point or another.
The Birthplace of Jazz
The NOLA Project goes through great lengths to transport their audience out of The Little Gem Saloon and into Jimmy's All-American Beefsteak Place. The ability to do that is one of their great strengths. But The Little Gem's history is also an incredible story.
Today, the venue dishes up turn-of-the-20th Century New Orleans fare alongside live jazz music five nights a week! "And we're committed to that, because of our history," explained owner, Maria Bazan.
The 400 block of South Rampart — once known as "the Ramp" (which is how the second-floor space The NOLA Project is using, known as "The Ramp Room," got its name) — is considered by many to be the birthplace of jazz. The block had several popular hangouts for pioneer musicians of the genre, and served as a second home for young Louis Armstrong.
In its first iteration, Frank Douroux's Little Gem Saloon was a landing spot for popular musicians like Buddy Bolden and Jelly Roll Morton from 1904 – 1909. It changed hands several times over the century, but it most frequently stayed true to its early jazz connections. Through the 1950s, for example, Pete's Blue Heaven Lounge operated out of the building, serving as a starting and ending point for Zulu Social Aid and Pleasure Club funerals.
"Since we reopened six years ago," said Bazan, "we are committed to supporting life music and local musicians." But — as is the case with their partnership with The NOLA Project — that commitment extends into other areas of the arts. "We've hosted everything from comedy and burlesque; to theater and movie and photo shoots. We live in a charmed city and we want to give back to that charm however we can!"
A Run Extended
The NOLA Project recently announced it will extend its run of Stockholm Syndrome through Saturday, Feb. 9 — with all performances beginning at 8 p.m. every Wednesday through Saturday of the run. The venue opens at 7 p.m. for those who wish to dine for the full Jimmy's Beefsteak experience.
Asked about the strong early ticket sales for the show, Allegra cited a societal change. "It's been widely reported that Americans are beginning to experience a value shift — prizing unique experiences over possessions," he said. "Shows like this one can appeal to that desire for the unique. And, trust me, there's nothing else like it!"
Tickets are available here for $25 to $35, with discounts available for theater professionals, service industry professionals, and rush tickets on the day of the show for students and young professionals.
So now you have a choice: cue up that Netflix show if you want, or go downtown to the block where jazz was invented, and be immersed in a unique, entertaining and thoughtful theatrical experience. All you have to do is buy your tickets and get off your couch.
And, don't worry, Netflix will be waiting for you when you get home!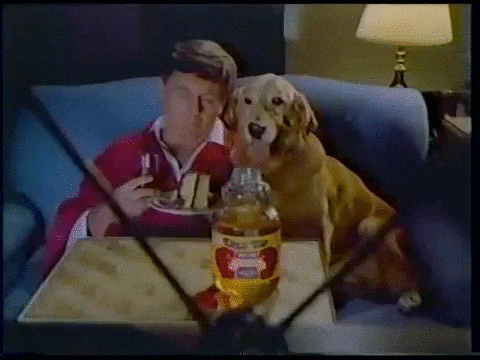 The Little Gem Saloon (OPEN ON SELECT GAME DAYS)