The One Dish I Love In NOLA: Chef Toya Boudy Craves Neyow's Chargrilled Oysters
Chef Toya Boudy says that THESE chargrilled oysters are some of the best in the city.
Chef Toya Boudy is a New Orleans native who's been featured on Guy's Grocery Games, TLC, and the Food Network. Last year, she was crowned Best Home Cook by Hallmark's Food and Family channel, but when she's not cooking, the self-proclaimed "hole-in-the-wall kind of girl" still loves to go out to eat.
What's the best thing you ever had at a restaurant here in New Orleans?
"The chargrilled oysters and stuffed shrimp at Neyow's."
We've got a lot of places that do chargrilled oysters here well, like Drago's or Mr. Ed's. What makes these different?
"I think the difference is the ambiance. I'm a true New Orleanian. I like to feel comfortable. I like to be in an environment where I feel like my culture is present. I can eat anywhere, but when I want a specific feel I go to a certain place. My sister and I took my mother there for her birthday because it was a family kind of feel. It's different. I'm a hole-in-the-wall kind of girl. I like spots that feel like the places I saw when we went to my grandmother's house. There are natives working there, you know they know the city. Its a comfort thing, and the food is good."
View this post on Instagram
What did your mom say?
"I told her, 'Mama their stuffing tastes like your stuffing,' and she said, 'I know you're lying.' But that stuffing tastes like a woman in a kitchen in a HOUSE made it. When it came out she said, 'Oh it does!' I told you."
Do you always make food at home or do you like to go out to eat?
"I enjoy food that other people make. My husband knows if he wants to make me happy, take me out to eat! I cook all the time. Sometimes when I'm done getting the house situated I go run get something to eat or get a plate from my mom. At one time it was artistic expression but now I associated it with my gift being monetized. So it doesn't feel like a huge relief when I use it sometimes. It's a love-hate thing when something you really love doing becomes your job."
What does food mean to you?
"Food means love. Struggle. Innovation and how we're brilliant people. Back from when you think on gumbo and how it came to be, its all out of survival. The slaves were thrown scraps. When I found out the culture behind gumbo and it started with okra, it wasn't a roux at first. Okra comes from Africa, and how did it get here? The slaves. They didn't take a spear with them, they took okra. You can die in a fight, but if you take food with you, you're planning how to survive."
Getting there
3332 Bienville St, New Orleans, LA 70119, USA
Hours
Mon-Thu 11am–9pm
Fri-Sat 11am–11pm
Sun 11am–7pm
We tried Chicago Dogs, Spicy Chili Dogs, Buffalo Dogs, Reuben Dogs, and more across the Orlando area to find the best hot diggity dogs.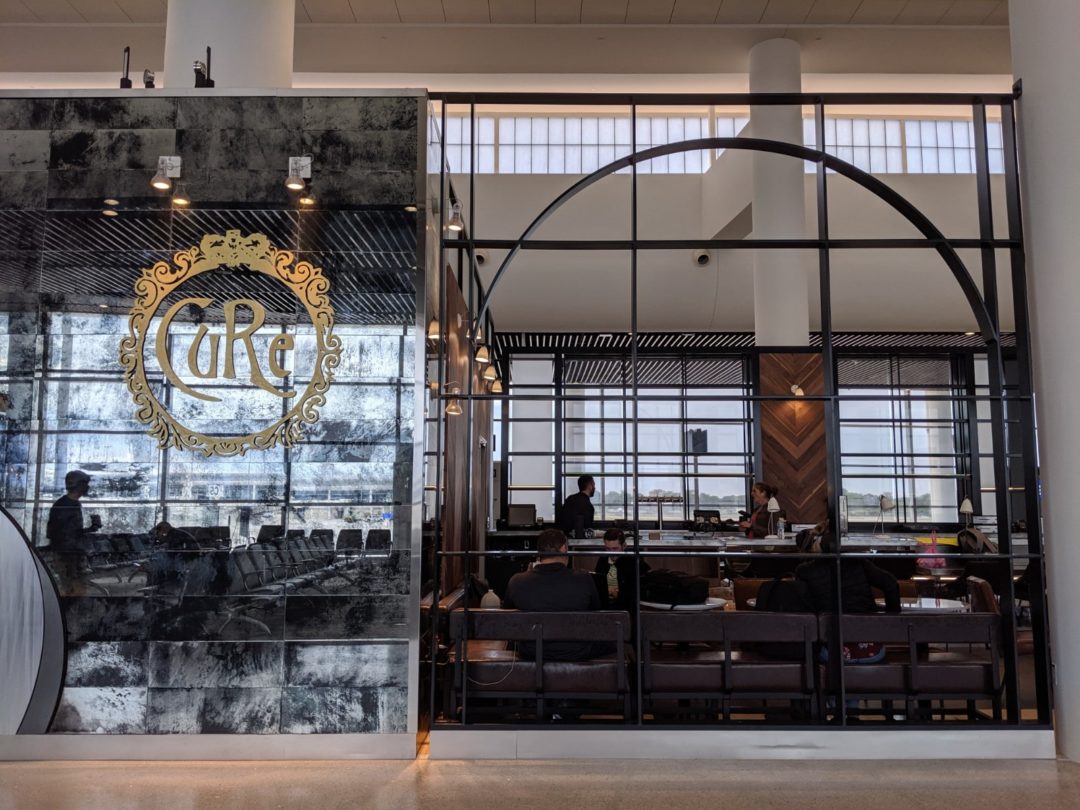 Time. Most of us don't have a lot of that. Even less so when we're rushing to make a flight. There are still plenty of tasty options for the less leisurely travelers among us, though it helps to know where to find them.