There it was, a text alert when I woke up this morning: "What is #RexComus?"
Here's the backstory: the annual "tweeting of the courts," helps bring the lowly public to the forefront of high society. The meeting of the Rex and Comus courts is one of the last things to happen on Mardi Gras Day, bringing the revelry to a close for many.
For those not invited to the ball, it's televised on public television, but only recently has Twitter gathered to poke fun at the highest echelons of Carnival royalty. That's where #RexComus comes in. If you missed the live broadcast, or the replay immediately following, Twitter gives the best recap from locals on the spectacle. There's even a drinking game involved. Pro tip: don't play it, you'll pass out.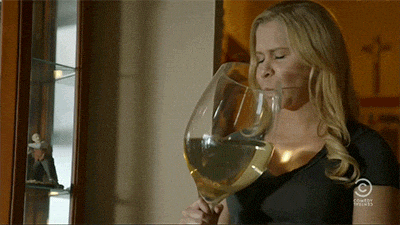 Key words here:
Lineage – how many people in your family have been a part of the organization or krewe royalty. A must-have for these type of events.
"If Ever I Cease To Love"– Rexs' theme song, played by an orchestra in 2019 year instead of a band. Read as: more strings, softer feel.
Page – an elementary-aged boy whose job is to help the royalty throughout the night with their costume, and not fall asleep.
IT'S HERE!!!! The updated 2020 version of the #RexComus drinking game ahead of the #TweetingOfTheCourts! pic.twitter.com/LR6UNbyeQv

— Mary Staes (@MStaes) February 24, 2020
If you missed it in 2019, here are the Twitter highlights:
Something about #RexComus gives me Lawrence Welk Show vibes. That is to say, I am asleep.

— Katherine McCoy Rivera (@heyfern) March 6, 2019
#RexComus would be entirely unwatchable if it weren't for NOLA twitter.

— Jennifer Fahrenholt (@BeeJenni) March 6, 2019
"If these walls could speak, they would tell me "fetch my shoes girl!"
#rexcomus

— ienpia (@ienpia) March 6, 2019
Visiting friend, MG newbie. I told her #RexComus is my fav part of MG. My fav parts of the broadcasts?
1️⃣ The profile of the queen
2️⃣ Scepter work

— Shira Pinsker (@Shirmsy) March 6, 2019
Will Choppa make an appearance? #rexcomus

— CJ (@_Who_Dat_Chris) March 6, 2019
No dj jubilee for ya opening act huh #RexComus

— FAT_DOLL (@JIXXA) March 6, 2019
SIXTEEN MINUTES IN!!! FIRST FIRE MENTION!!!! #rexcomus

— the discomfiture (@TheDiscomfiture) March 6, 2019
Take a drink every time they mention the mansion fire. #RexComus

— 💜💚💛 (@_SparkwoodAnd21) March 6, 2019
Whew. Does the King's wig have to be as stiff as it is? DOES IT? #RexComus

— 🥭THE angie dyer🥭 (@AngieWorldOrder) March 6, 2019
Ok. So. This Rex king guy looks like the Pelicans mascot thing that always does the scooter race with the King Cake Baby at the games. I think it's a Jester? #RexComus

— 🥭THE angie dyer🥭 (@AngieWorldOrder) March 6, 2019
Sharing this chestnut from yesteryear in advance of tonight's meeting of the courts. I can only hope to see something half as weird this year. #RexComus https://t.co/QVm0KsiMj5

— Kyle Melancon (@kyle_melancon) March 6, 2019
Dancing headssssssss. Dancing heaaaaaaaadddddds. #RexComus pic.twitter.com/qoRKhLcBkb

— ⚜️ Carolyn Scofield ⚜️ (@NewsCarolyn) March 6, 2019
The lack of screen time going to the Giant Dancing Heads will go into my Yelp review. You can be certain of that #RexComus

— Ben Estes (@benestes) March 6, 2019
The beautiful dress was made from the skin of the less fortunate and the crystals are just their frozen tears #RexComus

— M Geoffrey Hackett (@geoffhackett) March 6, 2019
HARD TO BE HUMBLE WHEN YOU STUNTIN ON A JUMBOTRON #RexComus pic.twitter.com/x7CXKzmx4I

— brian clarke (@briananalog) March 6, 2019
Rex reluctantly let a west banker in the ball just because she owns the Saints & Pelicans#RexComus

— Balki Bartokomous (@wargote4) March 6, 2019
Meanwhile, on the Comus side… #rexcomus pic.twitter.com/MVTjyBe1Mi

— Richmond Eustis (@reustis) March 6, 2019
Meeting of the courts is basicallythe original Wife Swap #RexComus

— Elizabeth Carter (@BitsyNOLA) March 6, 2019
The King of Comus: #RexComus pic.twitter.com/iMalKSKaXx

— 🥭THE angie dyer🥭 (@AngieWorldOrder) March 6, 2019
Comus sees your thoughts #RexComus pic.twitter.com/4HrxyWi5FS

— Balki Bartokomous (@wargote4) March 6, 2019
Well, y'all, #RexComus live-tweet was a delight. We laughed. Counted black people. Waiting impatiently for the dancing heads. Learned something new. Possibly planning a revolt.

There's no better way to end Mardi Gras than talking to strangers on Al Gore's Internet. 💜💚💛 pic.twitter.com/nqVfJAEn21

— 🥭THE angie dyer🥭 (@AngieWorldOrder) March 6, 2019