Spooky season is in full effect! There are tons of events going on around town for kids and adults alike leading up to Halloween night.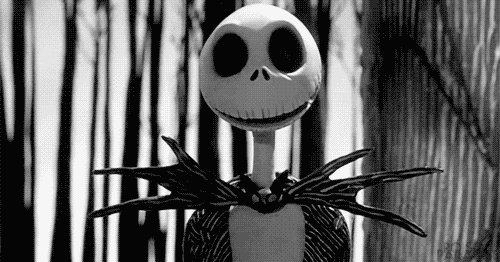 Boo at the Zoo
This event is definitely the thing to do if you're a parent. All of the kids come in costume, and a lot of attendees do family costumes too. There's a special section for trick-or-treaters, a mildly scary haunted house and ghost train, and games for kids to play. There's also costume contests each of the three nights, and wagon decorating contests you can enter. Tickets always sell out, so make sure to grab them before the weekend. They're $20 per person.

Uptown Houses
So maybe your kids aren't old enough for a haunted house, or you really don't trust taking candy from strangers. You can still enjoy a good time Uptown looking at the decorated mansions. A good one is Ghost Manor, located at 2502 Magazine Street. People line up on the sidewalk on the hour for a nightly show at the Victorian mansion, where ghosts appear in the windows and and skeletons sing along to Michael Jackson's "Thriller."
After that you can visit the skeleton house on St. Charles Avenue and State Street. Strewn across the lawn are skeletons with lots of punny jokes to tickle your funny bone.
Voodoo Music + Arts Experience
It's Voodoo Fest, and this year there are some killer acts coming to the city. Childish Gambino was replaced Wednesday by Travis Scott due to a foot injury, according to The New Orleans Advocate's Keith Spera. Others include Third Eye Blind, 21 Savage, A Perfect Circle, and Janelle Monae are just some of the names hitting the stages during the three-day fest.

Brews and Boos

So, you're not into the crowds at Voodoo Fest. What about an adults-only night at an amusement park, with beer? Sign me up. Tickets to this annual event include unlimited City Park amusement rides, glow necklaces, jello shots, a DJ, keepsake cup and unlimited beer. And because it's Halloween, costumes are always a plus.

Halloween at the Jazz Museum
Housed at the old U.S. Mint, bordering the French Quarter and Frenchmen Street sits the New Orleans Jazz Museum. The museum houses the largest permanent collection of instruments played by some of jazz's pioneers, like a trumpet owned by Louie Armstrong. Anyone in costume can get free admission on Halloween, which is usually $6.

Fright Night at the Metropolitan
The Halloween party at The Metro is always one of the most talked about events at the club, which is one of the largest in the city. Encompassing two floors are three different rooms with 10 bars. Because Halloween happens in the middle of the week, the party is on Saturday, and tickets start at $30.