Attention dog lovers, dog mothers and dog fathers! What if we told you the perfect dating app for you was created and developed right here in New Orleans? It's called Dig, and it's addressing some of the biggest complaints users have about more traditional online dating platforms.
The stay at home order passed in response to COVID-19 has transformed so much of how we live. How we socialize. What we eat. Where we drink. And, yes, how we date.
As every Tom, Dick and Fido knows…dating is ruff right now. Apps like Dig have had to reconsider their strategies and messaging to stay relevant and useful to users who can't go out and meet someone new like they once did. And those adjustments seem to be working.
Dating app usage has been growing for years, but more of the world's singles than ever before have turned to swiping to fill the romantic void caused by this pandemic.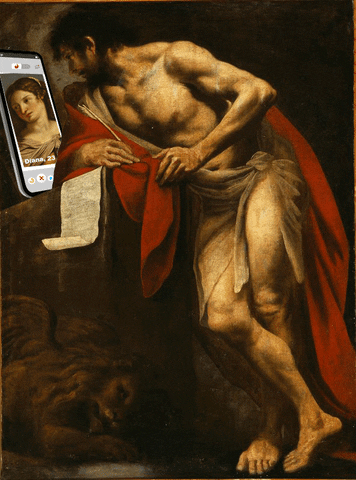 Tinder, for example, announced that March 29 was the swipe-happiest day in history. On that day, users logged a record-setting 3 billion-plus swipes!
But those swipe-happy, traditional dating apps aren't everyone's cup of tea.
"We're taught to value personalities, but then online dating turns us into something different," says Lizz Evalen, who signed up for Dig early last year. "We look at a picture for two seconds and decide yes or no. Then, if you happen to match, you may be looking for completely different things!"
Melanie Reupke doesn't like how guys on apps such as Tinder often seem intentionally indirect.
"They always seem like they're putting out 'feelers" — like they're fishing for women," she said. "I like men who are direct, but it seems like men on dating apps are so nebulous about what they want."
Leigh Isaacson has lived in New Orleans for years, and she and her sister, Casey, created Dig to cut through that ambiguity. They've done it by centering their app on the most treasured part of so many of our lives — our dog.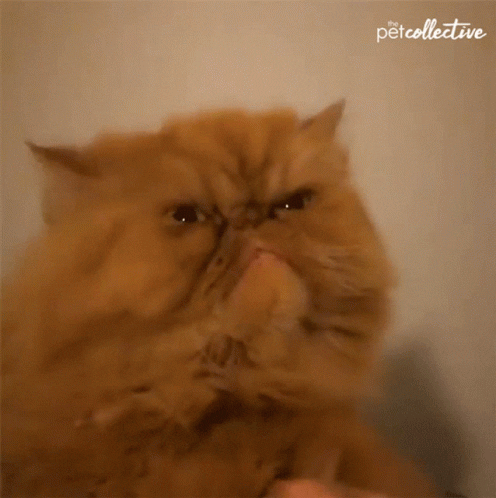 Invention Out of Tragedy
The idea for the app came in 2016, shortly after Casey went through a tough break-up.
"She was dating a guy who tried to be a 'dog person,' but it eventually became obvious he wasn't," Leigh remembers.
As the relationship went on, he became less and less welcoming of a dog that was such an important part of Casey's life. For example, Leigh says he would complain about shedding and passive-aggressively put towels down around the house. ("Believe me," she says, "I know shedding. That dog barely shed.")
Leigh notes that 55% of single people in the U.S. own pets — with dogs leading the way. Most dog owners can't imagine life without their four-legged friend. Those without dogs, however, sometimes bristle at the idea of adding extra responsibility to their lives.
This fundamental difference is at the heart of the creation of Dig.
"We should be filtering in our dating life by what's most important to us," Leigh says, "and while physical attraction is important, a dog is a central part of an owner's life. Acknowledging that would have saved both my sister and her ex so much time!"
Growing Usership on a Unique App
Leigh and Casey first launched Dig on Valentine's Day 2018 in New York City and New Orleans. In addition to it being an app for dog lovers to meet, Dig grew its users by finding other ways to differentiate it from mainstream dating apps.
For example, the platform offers suggestions on dog-friendly date ideas in your city. In New Orleans that could be a dog park, a coffee shop with a spacious outdoor area or a brewery that allows pups.
"Our growth strategy is centered around getting people out of the house and meeting each other," explains Leigh. "You're going to walk your dog anyway. Why not invite another human and dog along?"
Along that same line, as they grew Dig worked hard to create big events in the cities in which their app was popular. It was another opportunity — not just to meet a potential romantic partner, but also just to be around other people you know you share a passion with. (To understand how powerful this is, close your eyes and imagine if Tinder threw a live event. Who do you expect would go to that? Would you?)
"There's no better wingman than a dog," Leigh laughs, saying that dogs give people getting to know each other something easy to talk about. "Someone's going to have to pick up dog poop or will find fur in their food; but because you both love dogs, you're going to laugh about it and let your guard down."
And their strategy is working! Today Dig has more than 200,000 users in cities all across America (up from 50,000 in April 2019.) Dig was invited to join the Internet Dating Excellence Association (IDEA) and Leigh was featured as one of the top 24 most influential people in the dating industry worldwide by Global Dating Insights.
Leigh and her sister have held events for their app in 15 cities and they receive support from organizations as renowned as Purina.
Dig has come a long way since that 2016 break-up.
Slowing Down
The coronavirus pandemic has forced Leigh and Casey to pivot from the "meet-in-person" push that has helped generate excitement for their app.
"Discouraging Dig users from going out on dates felt odd, at first, because it's completely opposite messaging from what we normally push," Leigh says. But she also feels good things can come from slowing dating down.
"We don't have to worry about stressors that come with early relationships like who pays for what, or how fast or slow the physical side of things should go. Instead, we can share some doggy pictures and enjoy a nice, intimate conversation," she said.
Even the app lends itself to slowing down. Rather than modeling their platform on the never-ending carousel of swipes common on many other apps, Dig shows users five potential matches at a time. Of those five, you are able to "Really Dig" one of them, and then "Dig" or "Pass" on the others.
Leigh says the idea is to create a system that encourages users to see and consider the people on their screen instead of mindlessly swiping.
WRITER MATT HAINES LIVES IN NEW ORLEANS. FOLLOW HIM FOR ALL THINGS RELATED TO LOVE, HEARTBREAK AND EVERYTHING IN BETWEEN AT MATTHAINESWRITES.COM, AND ON FACEBOOK, INSTAGRAM AND TWITTER.