Where to Find the Toki Highball cocktail in Pittsburgh
The sought-after Japanese take on a cool, summer drink is insanely refreshing. Suntory Whisky (in Japan) has given their seal of approval to three Pittsburgh concepts.
As one does, I asked the bartender for a recommendation.
It was my first time at Spirits & Tales, the Pitt-centric restaurant concept on the 10th floor of the Oaklander Hotel. Staring at the glossy wall of choices, I was genuinely baffled by what to order. I allowed Derek, the friendly bartender, guide my night.
"Do you like whisky, sir? Here, try this."
Derek slid me a Collins glass. Here is what it contained:
ice, lots of it
one measure of Suntory Japanese whisky
three measures of chilled sparkling water
a lemon peel
Put simply, the refreshing scent of lemon intertwined with the perfect level of carbonation in the water put me on a one-way ticket to summer.
https://www.instagram.com/p/B7qy0UDhmhY/
Enter the Toki Highball
The Toki Highball is a zesty, aromatic mouthfizz made using Suntory Whisky from Japan.
The blend of smooth whisky and sparkling water over a generous serving of ice is truly a work of art.
Fun Fact: Suntory has a selective application process to ensure that establishments are permitted to serve their spritzy delicacy. Spirits & Tales proudly served my Toki Highball from a beautifully slender, white contraption on the bar that bore the logo of Suntory Whisky.
https://www.instagram.com/p/Bt2OJQzgcCN/
Where can you get the Toki Highball in Pittsburgh?
Here are four places (we are aware of) that serve the Toki Highball cocktail.
Spirits & Tales // Oakland: Located on the 10th floor of The Oaklander Hotel on the University of Pittsburgh campus.
The Warren // Downtown: Located downtown at the corner of Liberty Ave + 7th Street.
Cobra // Bloomfield: Located at the base of the Bloomfield Bridge where Liberty Ave + Main Street intersect.
Umami** // Lawrenceville: Located at the corner of Butler Street + 38th Street directly above Round Corner Cantina.
**Note: While The Warren, Spirits & Tales and Cobra all serve the Toki Highball out of Suntory's branded machinery, Umami ALSO serves the Toki using all the same ingredients but with an in-house carbonation program.
https://www.instagram.com/p/BqqMwE8hWWz/
Know of another place in town that serves up this refreshing, east Asian treat? Drop us a note and share the love.
We're (mildly) obsessed with this mini discovery.
On this episode of Eat Play Stay Orlando explore what's new in the Northern part of town. Sanford has a plethora of breweries, bars, and delicious dining options to choose from.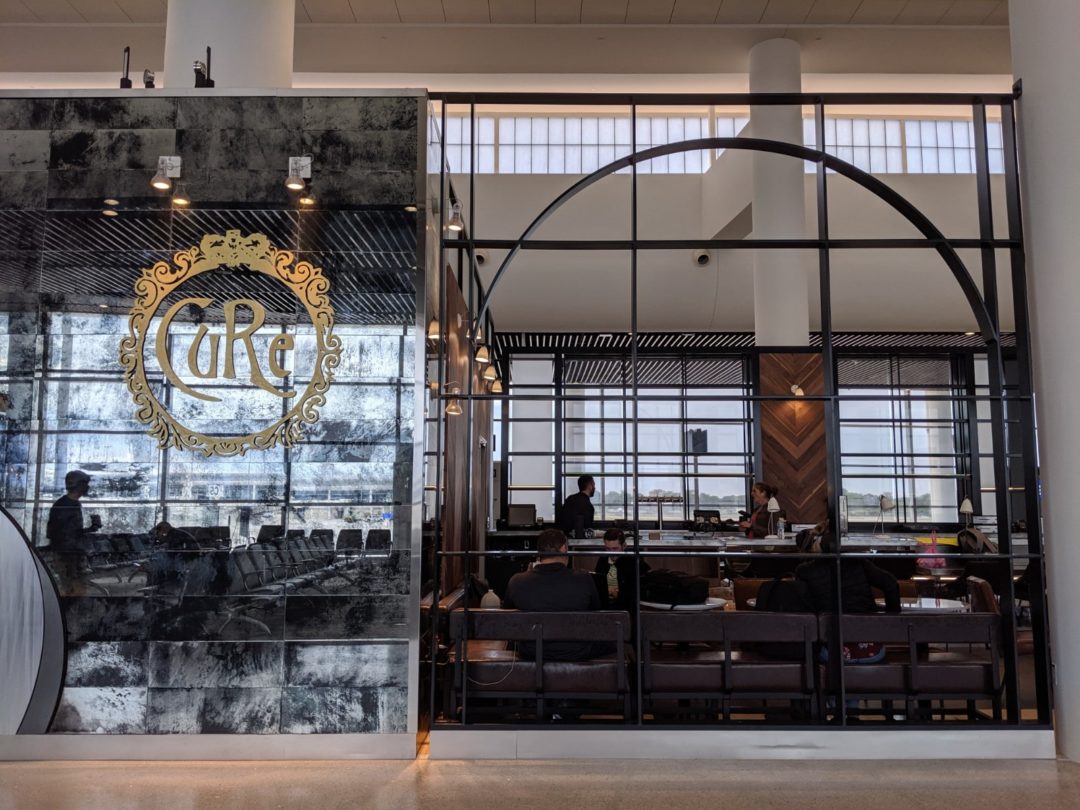 Time. Most of us don't have a lot of that. Even less so when we're rushing to make a flight. There are still plenty of tasty options for the less leisurely travelers among us, though it helps to know where to find them.
Let's talk international food from Korea, Thailand, India, Uzbekistan and more! This isn't your typical takeout box.
Homestead's Golden Age Beer Company is in business to shine a light on the time-honored brews.