New Orleans is full of so many choices it can be overwhelming! In this series, Top 5-04, writer Matt Haines takes a stab every other week at declaring the Top 5 of something new in the 504.
How do you measure a year in New Orleans? At least for the first four months, it turns out, you measure it by the Catholic liturgical calendar.
That's true whether you're Christian or not. Don't believe me? Exhibit A is the local synagogue that holds a Mardi Gras celebration each year.
The surprise isn't that Jews celebrate Fat Tuesday — though that probably is confusing for the rest of the world. The surprise is that they celebrate with a crawfish boil… and that crawfish are shellfish… and that Jews aren't even allowed to eat shellfish!
That's how New Orleans rolls. That same holiday calendar is why every Friday from now until Easter, our already-seafood-crazed city becomes singularly focused on the fish fry. The pious (and the rest of us) stop into a local church to purchase a plate of cornmeal-and-flour-battered fried fish (almost always catfish) along with sides ranging from potato salad to green beans to french fries to white bread and beyond.
So where can you get the best fried fish in the city this time of year? Well, before I give my top five picks, let's talk about why exactly we're eating fish this Friday in the first place.
View this post on Instagram
Fish-tory
These days, I think most New Orleanians associate fish fries with the buzzing communal dining experience of the Lenten Friday church fundraiser. I know people who spend their Fridays bouncing around from church to church, sampling what each congregation has to offer.
I was surprised to learn, however, that the fish fry in New Orleans goes back more than a century before the first Lenten fish fry fundraiser.
"I've been enjoying fish fries for as long as I can remember," said Chef Isaac Toups of Toups Meatery in Mid-City. Each Friday during Lent, his restaurant will feature a fish fry special of its own.

As a kid, though, fish fries looked a little different for Chef Toups.
"My father was an avid fisherman," he said, "and taught me how to catch, clean and fry fish. We'd cook outside over butane burners in a large cast iron camp."
View this post on Instagram
That's pretty similar to how fish fries appear to have gotten their start in the region. If there was water, Louisianians were probably frying fish beside it.
The first time the term "fish fry" was in a Louisiana newspaper seems to be in an 1843 edition of the Times-Picayune. It was named as just one of several outdoor diversions to be enjoyed in the State's untamed bayous — alongside "the squirrel hunt" and "that magnificent sport of stirring up a full grown alligator at about thirty yards."
For the better part of 100 years, the fish fry in our corner of the world didn't change much beyond that — a form of usually-outdoor entertainment during a family or social club's private party. Like a crab boil, a barbecue or a picnic, a fish fry was a way to get friends and family together.
That changed in approximately the 1930s and '40s. Advertisements for dances began popping up in local newspapers, with fish fries mentioned as one of the major draws. Those advertised dances might be at the local church or dance hall, but there were also the non-advertised varieties that were held in peoples' houses, or in bars sometimes called "juke joints." Either way, there was often fried fish.
Perhaps no one detailed the importance of fish fries in the New Orleans dance scene more vividly than the legendary Louis Jordan in this 1949 chart-topper, "Saturday Night Fish Fry."
You might be wondering, "Well, why is the fish fry in the song on Saturday night instead of Friday night like it is now?"
Good question! It seemed like any day was a good day for a fish fry back then.
In other parts of the country, however — particularly in midwestern and northeastern areas like Wisconsin or Pennsylvania with large Roman Catholic, Lutheran, Anglican and Methodist traditions — fish fries became big deals on Fridays. That was because way back in 590 AD, Pope Gregory I forbade the eating of "warm-blooded animals" on Fridays — Friday being the day it is believed Jesus was crucified.
Catholics amended their rules to allow the eating of meat on non-Lenten Fridays, but Lutherans and Anglicans, for example, didn't. So as far back as the 1920s — throughout all times of the year — many other parts of the country had restaurants that featured Fry-Day fish fry specials, and churches and volunteer organizations (like fire departments) which held Friday fish fry fundraisers. Even bars — in a tradition started during Prohibition — fried and sold fish as a way to make up for the lost revenue from alcohol sales.
The idea of fish fries as a fundraiser seemed to hit New Orleans by about the 1950s. Organizations like The Mother's Club of St. Joseph's School and the Bridge City Volunteer Fire Company held fish fries to raise funds for their organizations. Only it wasn't necessarily during Lent or on Fridays.
As far as I could tell, it wasn't until March of 1985 that the first Lenten Fish Fry fundraiser for a church appeared in a New Orleans newspaper. Holy Name advertised a fish fry for the following day at 5:30 p.m in the Christ the King Church school cafeteria in Terrytown. Tickets were just $3.50 each.
View this post on Instagram
Within a matter of years, it was a tradition that caught fire, gaining steam well into the early 2000s. Today, dozens of churches hold Lenten fish fries throughout the year, welcoming members of their congregation, as well as those outside it.

"It's our biggest fundraiser of the year by far," said Father Tony Richard, whose church, St. Gabriel the Archangel in Gentilly has held a weekly fish fry for years. "Without it we'd have to cut the services we provide. It's a huge part of what we do."
The Top 5 New Orleans Fish Fry
So what do you want out of your fish fry? Do you want to give back to the community via a church fundraiser, do you want to sample a restaurant's Friday fish special, or would you rather grab some fish to eat outside along the bayou or river? Do you see it as a form of entertainment, or do you want your fish fried by institutions with decades of experience?
The choice is yours! Here are my Top 5!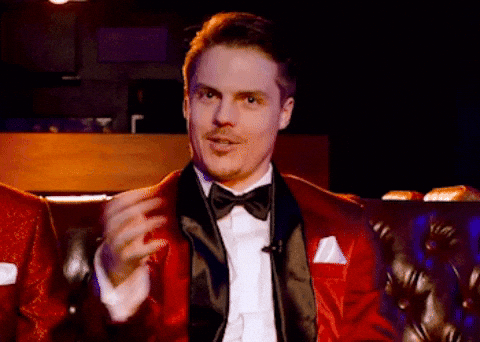 #5: St. Gabriel the Archangel Church
My Top 5 starts with an option from the now-traditional church fish fry. There are lots of great ones across the city, but I'm going with an old favorite, St. Gabriel the Archangel Church.
I'm choosing it for two reasons. First, as someone who does not consider himself religious, I've always felt welcomed there. It's hard to imagine that atmosphere doesn't come from the top — Father Tony Richard is one of the warmest, funniest leaders you'll meet.

"I love that our fish fries bring in people from all over the community," he said. "It kind of forces us to expand beyond who we normally see and I think that's great for us."
The second reason I chose St. Gabriel because — importantly — they've got some really good food. Whether it's the fried fish or the potato salad, Father Richard said visitors often say it tastes like their Grandma made it.
"That's how we get folks coming back," he said. "And it's important we do — especially during this pandemic. The funds we raise allow us to help populations like the homeless who need us now more than ever. These aren't programs we can afford to cut and this fish fry helps us keep them going."

You can enjoy this generously portioned fish fry every Friday from now until March 26 at 4700 Pineda Street from 11 a.m. until 7 p.m. For $10, you get a plate that includes two pieces of fish (baked or fried), macaroni and cheese, vegetables, salad (green or potato), dessert and a drink.

They're using a drive-thru-only format this year because of the pandemic, but the good news is that if you bring a pair of socks or travel-size toiletries for the homeless you can get a bonus serving of dessert!

Check out this list by the Clarion Herald for all the area Lenten fish fries.

View this post on Instagram
#4: Pêche Seafood Grill
This year, the United Way of Southeast Louisiana and the Louisiana Hospitality Foundation are teaming up to benefit NOLA-area hospitality workers affected by the pandemic. In the spirit of fish fries, they asked local restaurants to team up with them to offer Friday fish specials with a portion of the proceeds going to their Hospitality Cares "Fish Fry Fridays" initiative.

I was excited to see Pêche on this list because — in my opinion — no matter the time of year, few in the city do fish better than Pêche.

Every Friday during the 40 days of Lent, this Warehouse District restaurant has a fried two-pound fish on the menu. Depending on the week, that fish might be Gulf-caught redfish, flounder or snapper, and it always includes brabant potatoes, hush puppies and kumquat slaw, plus tartar and cocktail sauce. It's approximately $80 and enough food for three or four people!

What makes Pêche's fried fish so great?

"Fried fish is delicious because of its simplicity," explained the restaurant's Chef Nicole Mills, who grew up in a Catholic family and said her favorite church fish fry is the one at Mater Dolorosa Church, put on by the Knights of Columbus.

"That simplicity is also what makes ours great," she said. "We use fresh fish, we season it well and we dredge it in cornmeal and flour to create a thin crust. We want you to taste the fish first!"

Call 504-522-1744 as early in the week as possible to place your pre-order for takeout or to make a reservation for dine-in.

View this post on Instagram
#3: Blue Oak Barbecue


Here's another restaurant partnering up with the Fish Fry Fridays initiative.

"This city's been so good to us, we always want to make sure we're taking the time to reciprocate," said co-owner Ronnie Evans.
You wouldn't expect to see a barbecue restaurant on a list of top fish fries, but everything Blue Oak Barbecue touches turns to gold. Each Friday they're featuring a new fish sandwich. In the first week of Lent, the special was fried catfish tossed in house Buffalo sauce and topped with blue cheese cole slaw, pickles and tomatoes on a bun.
Like their hot chicken sandwich — it was awesome.
Last week they had a southern fried catfish sandwich with tartar sauce, pickles, pickled onions, lettuce and fresh dill. I can't wait to see what's on the docket this week!
"So much about New Orleans food is about the communal experience," Evans said. "When I was a kid, we always did crawfish boils during lent, but fish fries are the same deal. That community is what barbecue and our restaurant is about, and we hope we captured some of that in this sandwich."
View this post on Instagram
#2: Barrow's Catfish
Frying fish isn't a special at the Hollygrove restaurant, Barrow's Catfish. It's the main event.

"We're the 10th oldest restaurant in the city and the second oldest Black-owned restaurant," said co-owner Kenneth Johnson, Jr. "My wife's family has been frying fish here for more than 70 years — it's what we do best."
Johnson said he's been going to fish fries since he was a little kid. He remembers getting flyers in the mailbox telling him where the fish fry was going to be.

"And you knew by reputation which were the good ones," he said. "Sometimes you might get some women from the block together who would fry some great fish, so I know what it's supposed to taste like."

But the fish fries at Barrow's are at a much larger scale than those treasured community gatherings. In one week during Lent, Johnson said they might be making 2,500 – 3,000 pounds of fried fish plus another 450 pounds of potato salad.
"The reason people love our fish is because we make our food the same way those ladies made theirs at those fish fries," he said. "We don't do it like we're mass producing it. We have one person who adds the individual seasonings, and we have one person who smashes the potatoes. We treat it like a real fish fry, but we're just making it for a lot of people."

When I saw the minimum order for catfish was a six filet platter, I worried it would be too much. It turns out that worry was unfounded. I happily dunked my catfish in tartar sauce and slid it through some ketchup. Pretty soon I wished I had more.
View this post on Instagram
#1: Hanks Supermarket

I've been obsessed with Hanks for the better part of a decade. At first glance it's a convenience store.
But at first smell, it's obvious it's much more than that!
Twwnty-four hours a day, there is fresh fried fish available for take-out. But what makes it so good?
In my opinion, the seasoning is the perfect spice-level — it's what I judge all other fried fish against at this point — and the texture is perfect. The fish is just crispy enough on the outside, but not at all in the middle.
Back when I started picking up fish from this St. Claude Avenue treasure years ago, you could get two pieces of fish for 99 cents. It seriously felt like the best deal on the planet.

Today, those two pieces cost $2.49. On one hand, I miss that old price, but on the other hand, I'm still always constantly going back for more fish. It's that great, and honestly $2.49 is still a good deal.
MORE: Hank's Supermarket is the quirky corner store of the Bywater that's all heart
"We buy our catfish from local distributors, and we spent a lot of time and effort perfecting our batter," explained Alex Odej, a manager at Hanks. "Once we felt we got it right, we got good at being consistent. We're glad people like it so much!"
I do. I really, really do! (Pro tip: they also might have the city's best Instagram account. I'm not sure anything captures the Bywater better than they do.)
View this post on Instagram
---
So that wraps up our first Top 5-04. If you think my Top 5 is all wrong, trash talk away on my Instagram, Blog, Facebook or Twitter. I'll be ready to defend my choices, and I'll be back in a couple of weeks with a new list to debate! If you think my Top 5 is all wrong, trash talk away on my Instagram, Blog, Facebook or Twitter. I'll be ready to defend my choices!