December in New Orleans is full of seemingly unlimited options for holiday fun. Want to grab a traditional reveillon dinner? Great idea! Want to sing carols in Jackson Square with a thousand of your closest friends?
Sure, why not? Or maybe you want to line up on Lake Pontchartrain and watch a very local Christmas boat parade? Of course you do!
There is, however, something that might not be on your list of holiday-to-dos that definitely should be. Since the 18th century, New Orleans has been a hot spot for theater — it was once a common stop for traveling drama companies and home to the oldest theater in France's colonial empire!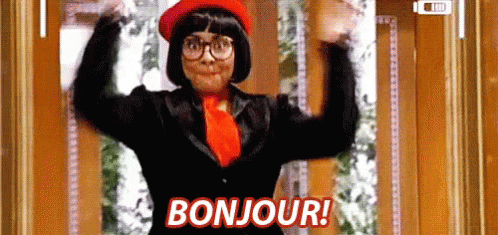 And that tradition lives on this holiday season with no shortage of stage performances, ranging from musicals to dramas, and the serious to the absurd. No matter your preference, we're sure you'll find something you'll love.
Here are our picks to help get you started!
Get a little naughty
https://www.facebook.com/thenolaproject/photos/gm.765765167090698/10156836574618142/?type=3&theater
Noted as one of the best local theater companies, The NOLA Project is now in its 14th Season, and it is proud to announce that — for the third straight December — it will be "ruining a Christmas classic!"
In this irreverent spin on Charles Dickens' "A Christmas Carol," Ebenezer Scrooge — miser, bigot and misogynist — learns the true meaning of Christmas, as well as "what a tremendous asshole everyone really thinks he is."
A Rated R Christmas Carol is sure to be hilarious. Tickets are donation-based, and the play will take place inside the beautiful new Deutsches Haus along Bayou St. John. You can catch its one night run this Sunday, Dec. 16, at 7 p.m.
A holiday musical
Thrilled to be in its spectacular new home — a beautifully renovated 103-year-old church on Bayou Road — for the holidays, Southern Rep Theatre, is proudly performing the world premiere of "Mandatory Merriment: A New Holiday Musical."
Set during New Orleans' first blizzard, six strangers are stranded together inside a French Quarter tavern two days before Christmas and are forced to find new ways to celebrate the season!
The musical runs until Dec. 23 and tickets — which you can purchase here — start as low as $25.
https://www.instagram.com/p/BrGqnb9F6Xy
Holiday theater in the Quarter
Le Petit Théâtre Du Vieux Carré has entertained French Quarter audiences since 1916. Thousands of audience members flock to the "Little Theatre" each year to enjoy "dinner and a show" with high-quality theatrical performances and a meal (or at least a cocktail) at adjoining Tableau.
Through Dec. 28, you can catch a performance of "A Christmas Carol." This will be the enchanting version — not The NOLA Project's smuttier take — and will feature several young artists from the theater's newly launched Young Conservatory Program.
Tickets start as low as $15, and you can purchase them here.
Broadway comes to NOLA
Most of us have seen the hilarious movie, "Elf," starring Will Ferrell. You remember it, right? Buddy thinks he's one of Santa's elves, but he realizes he's much taller than the other elves and not nearly as good at making toys, so he begins to doubt everything he ever thought he knew.
Well, from Dec. 18 through Dec. 23, Broadway in New Orleans is bringing "Elf the Musical" to the Saenger Theater! The price of tickets vary, and they're sure to go quickly so buy your tickets before they sell out!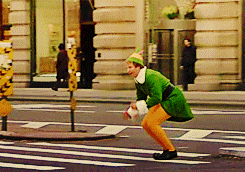 (Not in NOLA – 'neauxtable' Mention) Take a trip to Jefferson Parish
We normally stick to Orleans Parish, but there is a notable mention when it comes to performing arts.
Just a hop, skip and a jump away is the Jefferson Performing Arts Society, and it has got a pair of holiday productions for you to enjoy! "Santaland Diaries" — adapted from an essay by world-famous author and comedian, David Sedaris — will have audiences cracking up through its final performance on Dec. 23. There are also performances of the holiday classic, "White Christmas" — with music and lyrics written by the inimitable Irving Berlin — through this Sunday, Dec. 16. Tickets for both shows start at $20.
https://www.instagram.com/p/BrBlp-slENn
And just down the road, at the Rivertown Theaters for the Performing Arts, the Big Easy Boys & Babes are coming to town with a brand new holiday revue! Both children and adults will love the group's signature blend of tight harmonies, slick dance movies, and live big band orchestra! Tickets start at $36 and can be purchased here.
As you can see there's not shortage of theater options here in the Big Easy this holiday season! So after you've had your Reveillon or sung your carols, buy a couple of tickets to a show that sounds up your alley and support the local theater scene — it's been a gem in our city's crown for centuries!