Holy moly — December is jampacked with holiday parties. You've got your office holiday party! You've got your friend's holiday party! (At least one, Ms./Mr. Popular, amirite?) You've got your family holiday party!
It's a lot. But, you know what? It's the weekend, and now that we're talking about it, maybe you could go for a few more?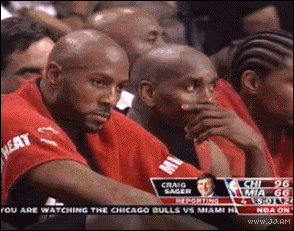 Lucky for you, it's hard to find a single night in which at least one of this city's awesome neighborhood bars isn't throwing a holiday party.
They're hosting a party. You're looking to go to one. Allow us to play matchmaker for a few of our favorites!
1. We're jumping right in with Finn McCool's annual holiday bash tonight, Dec. 14! Santa Claus will be in the house for pictures from 6 p.m. until 8 p.m. Guests are encouraged to bring an ornament to help decorate the tree, and to bring an unwrapped toy to benefit area children through Our Lady of Prompt Succor in Chalmette.
Then, at 8 p.m., the party jumps up a notch! There'll be plenty of holiday drinks, an ugly sweater contest and hours of some of the sneaky-best karaoke this city has to offer. It's a blast and the party goes until the wee hours of the morning.
2. Tomorrow, Saturday, Dec. 15, Treo on Tulane Avenue encourages you to swing on by from noon until 6 p.m. to "come do your Christmas shopping while you drink" during their annual Art and Craft Christmas Market.
There are more than a dozen vendors selling everything from paintings and prints, to handbags and jewelry. You can check out a list of vendors signed up here, so plan on swinging by to shop and to try some of the best cocktails in the city!
3. You've heard of the 12 Days of Christmas, obviously. But have you ever heard of the 12 Dives of Christmas? Twelve Dive Bars in 12 hours, starting at 4 p.m. on Saturday, Dec. 15. What could possibly go wrong?
Grab an Uber to Rendezvous for the start, and then join this ambitious krewe as they stroll between Uptown's best haunts, finally ending at Snake and Jake's Christmas Club Lounge (obviously) well before the sun comes up. The Saints don't even play until Monday, so you won't be missing anything important the next day, anyway.
The attire is festive, and you're encouraged to bring some cash, because the drinks are going to be really cheap! Check out the full schedule here.
4. OK, you might need a few days to recover from that one. So pull yourself together, and we'll see you on Tuesday, Dec. 18, at Pete's Out in the Cold — a hidden gem of a bar tucked away in the Irish Channel — for their biweekly bingo debauchery. Each event is themed, and this one is Naughty or Nice Bingo.
The fun goes from 8 p.m. until 10 p.m., and this week there's a rumor that Santa will be making an appearance. There are 10 rounds of hilarious, action-packed bingo (as action-packed as bingo can be, which is more action-packed than you think!), and all proceeds will go to the STEM Library Lab, which fosters academic success by providing teachers and students with access to equipment and support for high-quality active learning.
5. Wrapping up our list (wink) is The Holy Ground Annual Christmas Party on Saturday, Dec. 22, from 8 p.m., until, well it appears it may never end.
https://www.instagram.com/p/BpIOAgUHpqf/?utm_source=ig_web_button_share_sheet
There'll be appearances by Santa, Krampus AND Tommy the Elf (just look him up), as well as presents! You can get yourself a complimentary, custom, laser-etched Guinness glass at 9 p.m. with the purchase of a pint!
There'll also be the occasional free drinks throughout the evening, and attendees are encouraged to bring "something you have absolutely no attachment to" for the white elephant gift exchange.
Finally, there'll be a game called "Pass the Parcel," and all we know is it involves a pair of dice and a pair of gloves. Your guess is as good as ours, but this looks like a party you're not going to want to miss!
OK, that should do it! Go to these five parties, on top of your other holiday parties, and we promise you that — come Christmas Day — you'll be ready to say goodbye to the holiday season…. just in time to plan your New Year's Eve celebration.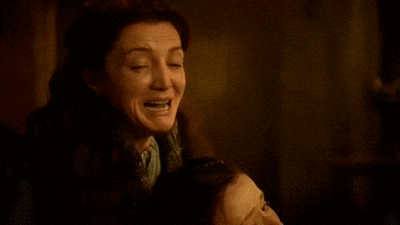 Happy holidays!