Voodoo's new West Coast Pale Ale is available at Giant Eagle
If you shop for groceries at Giant Eagle Market District, you can scoop up a 4-pack of Tranquil Breezes - a new beer from Voodoo Brewery.
ABV is our weekly series that highlights a different beer from a local Pittsburgh brewery every week. Check out our past picks here.
---
With another week of #StayHomePGH in the books, I was thinking about the few times we DO (safely) leave the house these days.
One of which – inevitably – is the ole trip to the grocery store. And that led to some thinking about local beers available at – say, Giant Eagle.
Here's our shoutout to one of those local options.
Voodoo Brewery has unveiled a new beer that is available (in 16-oz four-packs) at all Giant Eagle Market District locations.
Read on to learn about Tranquil Breezes.
https://www.instagram.com/p/B-xAMnwjN6y/
ABV, Volume LXV
Tranquil Breezes – available now at all Giant Eagle Market District locations
Beer Name: Tranquil Breezes
Style / ABV: West Coast American Pale Ale // 5.5% ABV
Where is it Available: Voodoo is distributing Tranquil Breezes to all Giant Eagle Market District locations. You'll find it in 16-oz four-packs (of cans).
https://www.facebook.com/voodoobrewery/videos/224847985396106/
Why we recommend it: Voodoo describes this sessionable pale ale as "bright, crisp and refreshing" with distinct notes of pineapple, tropical fruit and citrus with a hint of pine. It's awesome to see a west coast style make its way into circulation. With a hop-forward aroma and subtle bite, this is definitely a beer we're excited about.
Per Jake Voelker, managing partner at Voodoo: "This is a good opportunity to buy local – Tranquil Breezes will be on the shelves at Market District locations around the area."
When is it available: Tranquil Breezes is a new one from Voodoo; as such, we're told it's out the door and should be available for purchase this week.
Honorable Mention Beer: Per the guys at Voodoo, you can continue supporting local by checking out their other beers as well. Voodoo's year-round offerings are available at most Giant Eagle locations.
"Selections vary from location to location," Voelker explains. "But generally the Market Districts have most of these – some refrigerated and some not."
Below is a quick rundown of what Voodoo Brewery has out for distribution in the area.
Hazy Afternoon // New England Style Pale Ale, 5.5% ABV
Good Vibes // West Coast Style IPA, 7.3% ABV

Non-Trademark Infringement Alma Mater IPA // West Coast Style IPA, 8.3% ABV

Hoodoo // IPA, 7.3% ABV
Voodoo Love Child // Belgian Style Ale aged on Fruit, 9.2% ABV
White Magick of the Sun // Witbier, 7.3% ABV
KillaPilz // Imperial Lager, 7.5% ABV
On this episode of Eat Play Stay Orlando explore what's new in the Northern part of town. Sanford has a plethora of breweries, bars, and delicious dining options to choose from.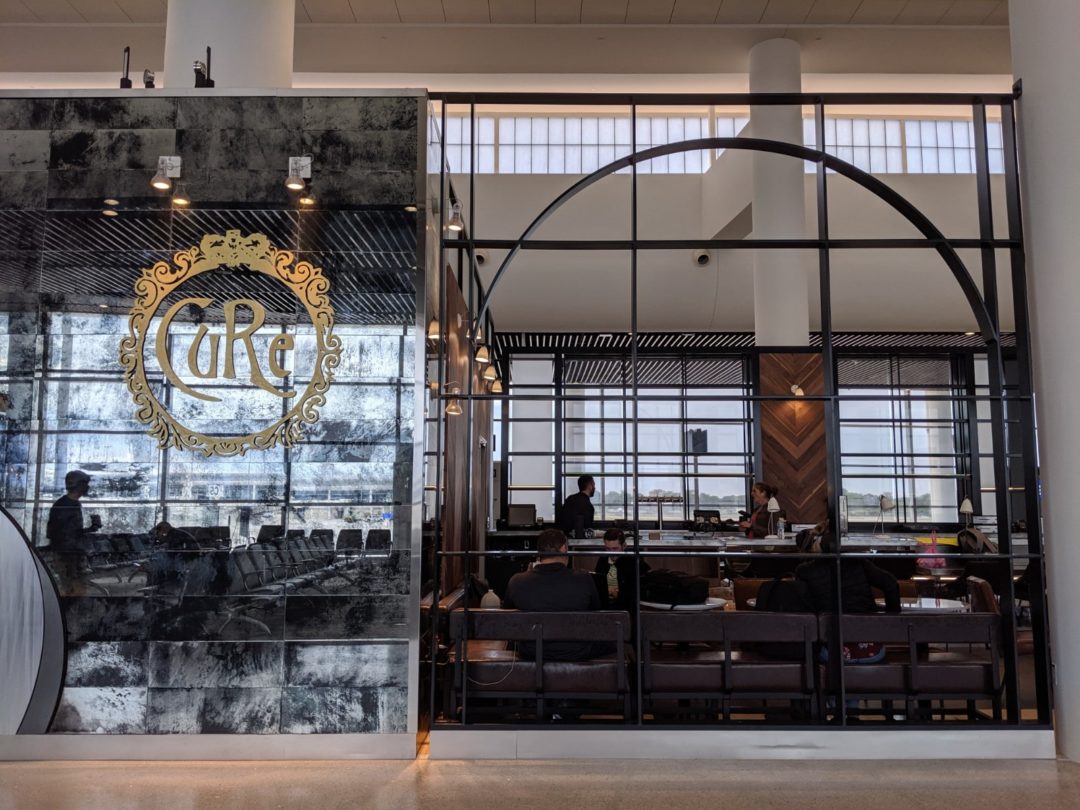 Time. Most of us don't have a lot of that. Even less so when we're rushing to make a flight. There are still plenty of tasty options for the less leisurely travelers among us, though it helps to know where to find them.
Let's talk international food from Korea, Thailand, India, Uzbekistan and more! This isn't your typical takeout box.
Homestead's Golden Age Beer Company is in business to shine a light on the time-honored brews.