Let's think this through for a minute. When Jean-Baptiste Le Moyne de Bienville ("Please, just call me 'Bienville'") and his brother, Pierre Le Moyne d'Iberville ("'Iberville' will do") first saw whats was to become New Orleans, it was March 7, 1699.
The two bros had spent a good-long-time in Canada, and — quick question — has anybody been to Canada in early March? Of course not. It's too 'frickin cold. They probably don't even have flights up there that time of year.
So, compared to our northern neighbors — and to most places, really — March in New Orleans is a paradise. Who wouldn't want to build a city in such a temperate place? Smooth move, Iberville and Bienville.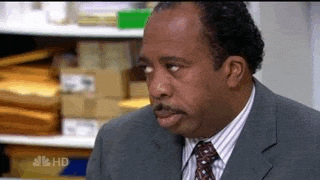 Their infatuation may have proved shortsighted, because, you and me, we don't just live here in March. We live here in July, too, and — in July –, paradise gets really sweaty.
So how do we cope?
We've eaten our fill of ice cream, we've seen all the movies, and our skin is pruning from all that time in the pool. Where else can we go to escape the heat?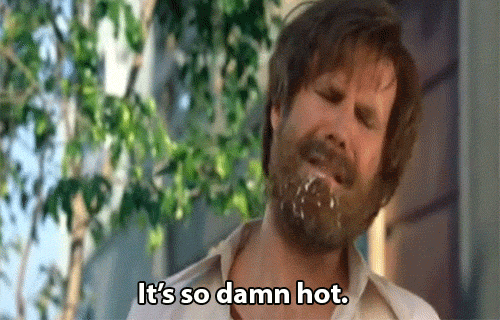 Well, I have an idea. There's plenty in this city that needs to be temperature-controlled to survive. Think art! Think artifacts! Think penguins! Our museums and other cultural institutions are already protecting New Orleans' treasures from the elements. Maybe they can protect us, too?
Of course they can! And, what's more, is that on certain days, they'll protect us for free! With the help of generous contributions from donors including the Helis Foundation — committed to providing access to the city's rich cultural heritage — some of the city's top attractions are free for Louisianans if you go at the right time.
What's the "right time"? Well, that depends on the attraction. So let's take a look!
Travel Back in Time
The Historic New Orleans Collection is a museum, research center, and publisher dedicated to preserving the history and culture of New Orleans and the Gulf South. They do this, in part, by offering free access to their exhibitions presented at the Collection's Royal Street and Chartres Street campuses.
View this post on Instagram
If you haven't been before, start at the Royal Street site, which houses their permanent installation, as well as serving as the main space for rotating exhibits. It's free and open every day except Monday. Offerings are focused on art, architecture, music, and the history of the French Quarter, Louisiana, and the broader region.
Wednesdays are for Art
Hosting an impressive permanent collection of more than 40,000 paintings, sculptures and prints, the New Orleans Museum of Art (NOMA) is the city's oldest fine arts institution.
The museum — noted for its focus on French and American art, photography, glass, and African and Japanese works — is located in City Park and is free to all Louisiana residents from 10 a.m. to 6 p.m every Wednesday.
View this post on Instagram
Teenagers, ages 13-19, get free entry into the museum any day of the week, as do children who are 6 or younger. (Kids, ages 7 through 12, better stick to Wednesdays or be prepared to dip into that allowance!) Delgado students always get in for free as they share the same benefactor as NOMA, and students of other local colleges should check with the museum to see if discounted or free admission is available to them, as well.
But so are Thursdays
Head to the Warehouse District for the Ogden Museum of Southern Art, where admission is free to Louisiana residents, from 10 a.m. to 5 p.m every Thursday. And docent-led tours of the museum are free with your admission (which, as a reminder, was also free) at 1:30 p.m. every Thursday.
Recognized for its original exhibitions, public events and educational programming, the Ogden holds the largest and most comprehensive collection of Southern art, showcasing visual art alongside the region's musical, literary and culinary traditions.
View this post on Instagram
As if all that's not enough, Ogden After Hours — a weekly entertainment series featuring musical performances, food pop-ups, a cash bar, as well as the occasional film screening or book signing — takes place from 6 to 8 p.m. every Thursday .Tickets are normally $13.50, but if you are a Louisiana resident and claim your free admission before 5 p.m., you are able to enter the After Hours series for no charge, as well.
Children younger than 5 get in free any day, as do students, faculty and staff from the University of New Orleans (with a current university ID).
Get Sculpted
If you went to the NOMA for free Wednesdays, then this is a no-brainer. But, the incredible thing about the Sydney and Walda Besthoff Sculpture Garden is that admission is free to everyone every single day of the week!
The Sculpture Garden is committed to presented breathtaking art in a relaxed and authentically Louisiana setting, and doubled in size with a six-acre expansion earlier this year. The Garden features more than 90 sculptures from renowned artists from around the world.
View this post on Instagram
Walk the grounds yourself from 10 a.m. until 6 p.m.any day (closing at 5 p.m. from October to March), or enjoy a free guided tour of its thought-provoking artwork, 200-year-old Spanish moss-covered trees, and peaceful bayous at noon every Friday, Saturday and Monday.
Don't forget the kids!
The Louisiana Children's Museum may be moving, but everything that kids and adults love about the space will move along with it. In fact, whether it's reading and math skills, architectural ideas, or the nuances of grocery shopping, there'll be even more opportunities for fun and learning in the museum's new City Park space.
View this post on Instagram
The museum is always free to kiddos younger than 1, but — for one magical day, approximately every other month — the Children's Museum is free to everyone! The no-charge days also include special offerings such as a free yoga class.
So sign up for their newsletter and keep an eye out for the next no-charge day!
Even the animals are free
The Audubon Nature Institute offers free admission — plus four guest passes — to a different Audubon attraction each Wednesday to anyone with a valid government-issued photo ID proving they live in New Orleans. Is it the Aquarium, the Insectarium, the Planetarium or the Zoo this week? Check out the Institute's Community Connect page to see the schedule for the remainder of the year.
View this post on Instagram
Also, as part of the same community-focused initiative, all Orleans Parish Supplemental Nutrition Assistance Program (SNAP) participants with a valid government-issued photo ID that matches their SNAP card can enjoy complimentary admission (also with up to four guests) to all Audubon attractions on any day of the year! (Restrictions apply to some special events.)
Stop and smell the roses
While I don't recommend being out in the Louisiana sun for hours this time of year, it's probably also unhealthy to avoid it completely. A good time to brave the heat would be to visit the New Orleans Botanical Garden in City Park when it's free for all Louisiana residents from 10 a.m. until 5 p.m.on Wednesdays. The Botanical Garden has been around since the Great Depression, funded by the Works Progress Administration, and it's the first classical garden in the city.
View this post on Instagram
You may recall this is also the day NOMA is free, so it sounds like there's an opportunity for a NOMA/Sculpture Garden/Botanical Garden City Park trifecta!
Stay modern
The Contemporary Arts Center (CAC) was formed in the fall of 1976 and is a multidisciplinary arts center, striving to be a national leader in the presentation and support of contemporary arts, artists and emerging art forms.
View this post on Instagram
The CAC's galleries are closed for a summer break until Aug. 3, but once they reopen, admission is free for Louisiana residents from 11 a.m. until 5 p.m. every Sunday. Children and students through grade 12 are the real lucky ducks, though, given free admission any day of the week. Oh, to be young again!
Do you know of any other cultural institutions offering free admission? Let me know at [email protected] or by commenting on the Very Local New Orleans Facebook page in the thread for this post.
WRITER MATT HAINES LIVES IN NEW ORLEANS. FOLLOW HIM AT MATTHAINESWRITES.COM, AND ON FACEBOOK, INSTAGRAM AND TWITTER.