ABV: War Streets Brewery // a two-fold Northside gem
Head up to the second floor at Bier's Pub for a small batch collection of craft beers named after each of the Mexican War Streets.
ABV is our weekly series that highlights a different beer from a local Pittsburgh brewery every week. Check out our past picks here.
---
Along Western Avenue, inside the former Benjamin's, is a two-fold Northside gem.
War Streets Brewery is open and pouring — at Bier's Pub https://t.co/OaVp4mpwFk

— Pittsburgh Post-Gazette (@PittsburghPG) July 26, 2018
The signage at eye-level, affixed to the entryway reads: Bier's Pub.
Look up and the signage mounted above the wraparound, storefront-level space reads: War Streets Brewery.
Fun Fact: they're both right.
Jake Bier started War Streets Brewery in the Mexican War Streets. In 2017, he purchased Benjamin's (at 900 Western Ave, technically just outside the War Streets) and now runs both Bier's Pub and War Streets Brewery out of the same building.
https://www.facebook.com/nextpittsburgh/posts/1530592763722418
ABV, volume XX
Buena Vista Brown Ale – available now at War Streets Brewery
Beer Name: Buena Vista Brown Ale
Style / ABV: Brown Ale, 5.3% ABV
Why we recommend it: Jake's naming convention celebrates the War Streets. Literally. Every beer he brews takes its name from one of the Northside's Mexican War Streets.
The Buena Vista Brown Ale is sweet and nutty with a smooth finish. But here's the game changer: this particular brown ale features New Mexico Pinion Pine nuts that are aged on the beer after fermentation. Take in the aroma when it's poured into your glass and you might not catch it. Give it a taste and an earthy, rich tone emerges. Whether you're into brown ales or not, we highly recommend (at least a small pour) of this beer.
When is it available: Buena Vista Brown Ale is available on draft right now.
How is it served: On draft
Where is it available: War Streets Brewery (Western Ave, Northside)
https://www.instagram.com/p/BfvqzcPnacK/
Honorable Mention Beer: Sticking with the dark beer theme, get the Sherman Ave Stout (5.8% ABV). Per the War Streets Brewery website, this rich, dark Irish-style stout has notes of chocolate and roasted barley. It is finished on Cacao nibs and carries a smooth mouthfeel with a dry finish from the Irish Ale yeast strain.
https://www.instagram.com/p/Bx0vdHKBWti/
Visiting War Streets Brewery
First Time Visitor?
Parking: there's no dedicated parking lot, but you can find on-street parking in every direction around the brewery.
Food?
Bier's Pub on the first floor has a VERY good, robust food program. Expect a hearty brunch menu on Saturdays and Sundays along with regular lunch and dinner service six days a week (they are closed on Mondays).
Interior?
It's a lovely neighborhood vibe inside. My advice: head upstairs to the second floor where you're VERY likely to interact with Jake himself. There's bar seating along with cozy table sections. Going with a big group? Call ahead and snag their long high-top table. There's also a super cute, shaded outdoor section in the rear and a handful of sidewalk seats with table service as well.
Getting to War Streets Brewery
Bus: you can take the T and walk to the brewery from Allegheny Station OR catch any of the Northside bus lines, including the 13, 15, 16 or 17, that drop off a couple blocks away at North + Brighton.
Uber / Lyft: for sure, rideshare it up if you're out drinking.
Bier's Pub & War Streets Brewery
Getting there
900 Western Ave, Pittsburgh, PA 15233, USA
Hours
Mon-Tue Closed
Wed-Thu 4–10pm
Fri 4–11pm
Sat 10:30am–11pm
Sun 10:30am–9pm
On this episode of Eat Play Stay Orlando explore what's new in the Northern part of town. Sanford has a plethora of breweries, bars, and delicious dining options to choose from.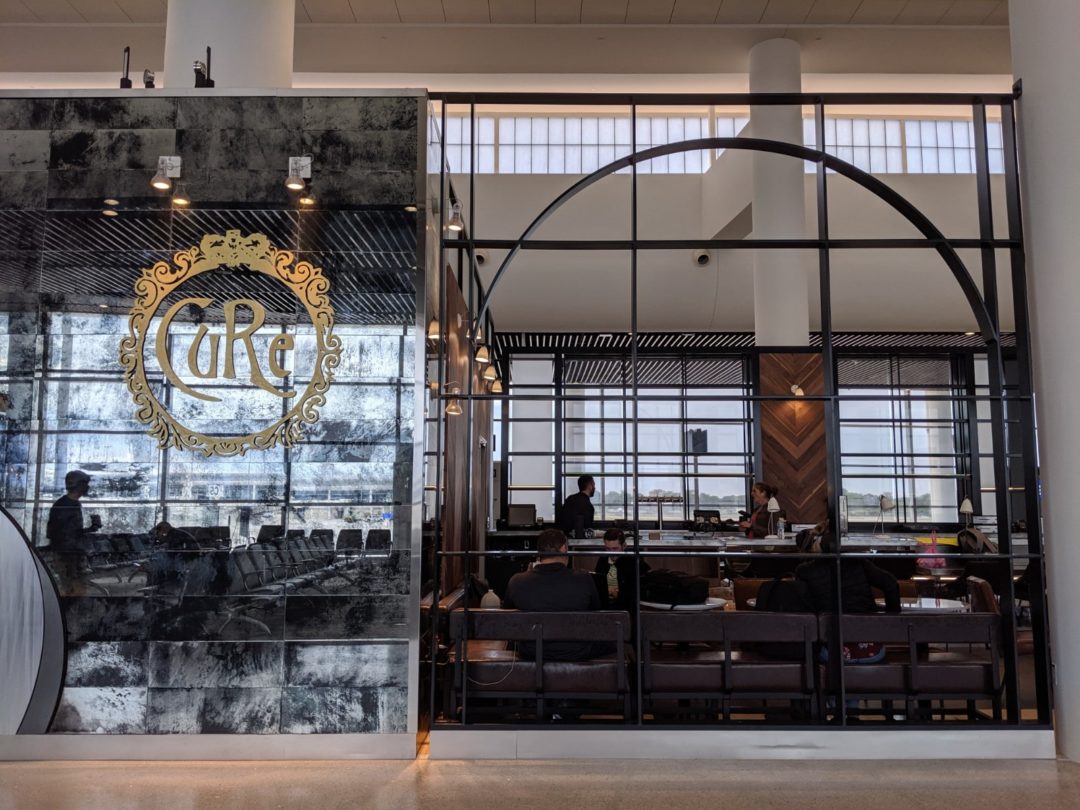 Time. Most of us don't have a lot of that. Even less so when we're rushing to make a flight. There are still plenty of tasty options for the less leisurely travelers among us, though it helps to know where to find them.
Let's talk international food from Korea, Thailand, India, Uzbekistan and more! This isn't your typical takeout box.
Homestead's Golden Age Beer Company is in business to shine a light on the time-honored brews.