Only in New Orleans is it acceptable to shuffle morning meetings for 77 Popeyes chicken wings, and that's exactly what happened Thursday.
The Wingspan Box (named after Zion Williamson's wingspan) is only available on draft day, because, you-know-who is coming to play for the Pelicans. And what New Orleans celebration doesn't have Popeyes Chicken? None that I can think of wanting to attend.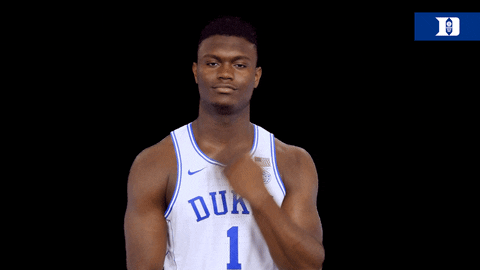 It started early Wednesday, and after throwing out a tweet asking for help with my #ChickenKrewe, I got three takers. One was in charge of logistics, one moved around her morning business meetings, one drove in from Gulfport. I handled the money and transportation.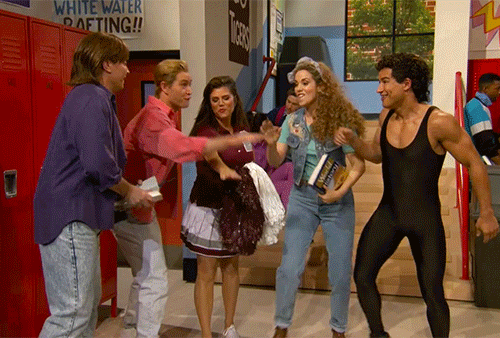 Our krewe was the first in line at the Canal Street location at 9:07 a.m. to snare one of the coveted boxes. Popeyes employees let us in the doors around 9:45 a.m., and that's when we realized there were only two actual wingspan boxes available to the public. Success: One was for the #ChickenKrewe. The lady behind us nabbed the second one. A group of angry banker-looking types tried to buy the box off the wall display, but employees told them no. They walked out with no chicken at all.
Once we got in line, it was straight to the cashier. You know what we're here for, we told them. Ring us up for 11 box combos. In case you're wondering, they counted out exactly 11 sauces. We might have gotten a few more because after 11 I stopped counting. Yes, we got 11 orders of fries and 11 biscuits, as well. No drinks (yet). It all added up to just under $75 without tax, as promised.
The manager came out with the box less than five minutes later, (Chick-fil-A service at a Popeyes?) and this is when the fun began — all four of us, posing for pictures in the store, and the street, and trying to decide how we were going to get this behemoth 6-foot-10-inch box back to the office.
By the time I brought the car around, local media outlets were starting to arrive. Popping this bad boy in the trunk wasn't going to work, because guess what? My Honda Accord trunk isn't 82 inches wide.
"Get in," I said. "You sit on this side, you sit on that side, and we'll put the box longways out of the back seat windows."
This is how we got it home. People honked. People cheered. It was worth it. @yesicandice @_rayprice pic.twitter.com/maLPLxRnl2

— Very Local New Orleans (@verylocalnola) June 20, 2019

Off we went, driving down St. Charles Avenue with 77 chicken wings.
Riding around the CBD with the @PopeyesChicken Wingspan box pic.twitter.com/nRBhG8p1y9

— Candice, right? (@YesICandice) June 20, 2019

People stared. People cheered. One lady even honked at us and asked, "Ya'll got the last box?!"
"YEAH!" we all yelled.
The lady behind us said "y'all got the last box!!" pic.twitter.com/vmOk1UYZPG

— Ray Price WLOX (@_RayPrice) June 20, 2019

One lady asked to take pictures in a parking lot at the office, and once we finally got settled in the community kitchen, I made the announcement: "We got it, ya'll. The Wingspan Box! We can't eat all this chicken, so come on."
"THE ZION CHICKEN BOX?" one person asked me.
"Yep, that one! Come get some chicken, take some pictures with the box, it's here," I said.
All and all, it was a two-hour adventure and a valuable lesson in logistical planning and marketing.
It was also something that could only happen in New Orleans, and I'm proud to have an intact Wingspan Box, sans chicken, of course, sitting on my desk.
I wonder if Zion will ever see these tweets, or if he even eats Popeyes since his first meal in the city was at Commander's Palace. But even if he never does, I hope he knows how excited we are that he might be coming here, and that this is a city that does things and shows our love a little differently than other places.
It's been a day y'all. Whew. pic.twitter.com/3jQIp2BVEJ

— Very Local New Orleans (@verylocalnola) June 20, 2019