Last call? Closing time? You can't close a place down that never closes.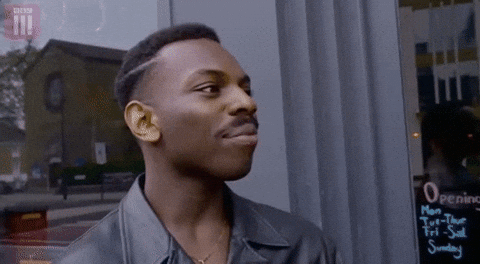 For you night owls and early risers, a new bar in town is the spot where ya'll can collide. It's all a part of this weekend's picks:
Fri. May 31, 2019
View this post on Instagram
What: Quartz Bar Launch Party
When: 4 p.m.
Where: Quartz Bar @ The Quisby Hostel, 1225 St. Charles Ave.
Price: Free
A 24/7 bar? Even in New Orleans, that's wild. Well, your 6 a.m. cocktail dreams have come true: Quartz Bar (a 24/7 joint) is having a launch party. There'll be a chance to win prizes and NOLA Brewing will be offering goodies. Click here for more information.
What: Dinner and a Zoovie
When: 6-9 p.m.
Where: Audubon Zoo
Price: $6 pre-sale, $8 at the gate
Audubon Zoo's Dinner and a ZOOvie series is a great way to spend a summer evening under the stars! Cool Zoo and the Gator Run lazy river will be open for a small additional fee as well, if the kids get easily bored. Bring your own chairs, blankets, and money for concessions as food trucks like Crepes a la Cart, Global Mobile and Valerie's Snowballs will be on site. The series opens up Friday with the "Incredibles 2." Click here for tickets and more information.
Sat. June 1, 2019
What: Free Zumba at the Peristyle
When: 8 a.m.
Where: City Park Peristyle
Price: Free
Come ready to dance away stress and have some fun. Come in your workout attire, gym shoes, and bring water as you'll work up a sweat! The class will happen rain or shine, so no excuses! Click here for more information.
What: Harrison Avenue Stroll
When: 5 p.m.
Where: Harrison Avenue
When: 5 – 9 p.m.
Price: LCIA Members: $5 presale, $10 at the event. Non-members: $15 presale, $20 at the event
Stroll via trolley or foot to take part in all the freebies and specials along Harrison Avenue at this adult-only (because DRANKS) event. Click here for more information.
Sun. June 2, 2019
What: Movie night at the Holy Ground
When: 8 p.m.
Where: Holy Ground Irish Pub
Price: Free
Because none of us know what to do after the horrible finale of Game of Thrones on Sunday nights anymore, the Holy Ground is having a movie night! Get ready for the comedy gem 3 Amigos, and Mother Mary's kitchen will be serving up loaded pork nachos from their menu. Pajamas and sombreros are encouraged, but regular clothes are fine too! Click here for more information.
What: Hot Plants Clearance Sale
When: Noon – 5 p.m.
Where: Hot Plants
Price: Various
So you want to know if you've got a green thumb, but you don't want to spend $20 on an aloe vera plant you might kill (yes, I've done this). Well, Hot Plants is having a clearance sale to make room in their greenhouse. You can still talk to your new green room mates, and it's less care than a new puppy. Plants start at $1 Sunday only. Click here for more information.