Weekend Picks: Fests from one side of the river to the other
This weekend, you can literally fest from one side of the city to the other.
Festival season is in full swing, and this weekend is no exception. With cooler temps and sunnier days, you can fest from one side of the city to the other, literally. This week's fests focus more on neighborhoods than food, but don't worry, there's lot of food involved, too.
One of the newer fests in town, Gentilly Fest started in 2007 to help first responders and small businesses in the area. It's one you can bring the whole family to for free. The little one can play in the Kids Village, and ya mom n'em can set up their folding chairs to catch acts like Rebirth Brass Band, Kevin Styles and Partners-N-Crime on Saturday. Regina Belle closes out the show Sunday evening.

Where: Pontchartrain Park Playground, 5701 Press Drive.
When: Friday, October 12th : Festival (6:00 p.m. – 10:00 p.m.)
Saturday, October 13th : GENTILLY FEST PARADE (begins at 11:00 a.m.)
Starts at Walmart on Chef Menteur Highway and ends at Pontchartrain Park.
Festival (12:00 noon – 10:00 p.m)
Sunday, October 14th : Festival (12:00 noon – 7:00pm.)
Price: Free
We know. If you're not from the Westbank, you won't go to the Westbank. But you might want to rethink that this weekend. Juvenile, Tucka, Donell Jones, Raheem Devaughn, and Denesia are just some of the performers hitting the stage at the Alario Center. Best of all, it's free. Click here to check out our full writeup about it.
Where: The Alario Center, 2000 Segnette Blvd, Westwego, LA 70094
When: Oct. 12, Oct. 13
Price: Free
Saturday's celebration of Hispanic American heritage celebrates the city's tricentennial as well as Hispanic Heritage Month. The day kicks off at 2 p.m. with Latin Rhythms at Washington Square Park. The event is free and open to the public from 2-6 p.m. It'll feature Latin music, art and food from Los Jefes and Agave House. It's not New Orleans without a parade, and one kicks off at 6 p.m. from the square, through the French Quarter and down Canal Street. Click here to see the route.

Where: Washington Square Park, 700 Elysian Fields Ave.
When: Oct. 13, 2-6:30, parade to follow
Price: Free
It wouldn't be right without a weekend fest centered around food. This one, sponsored by the same group behind the New Orleans Jazz and Heritage festival, adds in a kick of blues, too.
Guitar legend Jimmie Vaughan, blues belter Shemekia Copeland, and New Orleans' own Walter "Wolfman" Washington are all hitting the stage.
Blue Oak BBQ, Dirty Dishes and Food Drunk are just some of the names serving up their delicious dishes at the 3-day festival. And if you couldn't brave the lines last week at Beignet Fest, don't worry. Loretta's Pralines will be their with their praline and crabmeat beignets.
Where: Lafayette Square Park, 540 St. Charles Ave.
When: Oct. 12-14
Price: Free
On this episode of Eat Play Stay Orlando explore what's new in the Northern part of town. Sanford has a plethora of breweries, bars, and delicious dining options to choose from.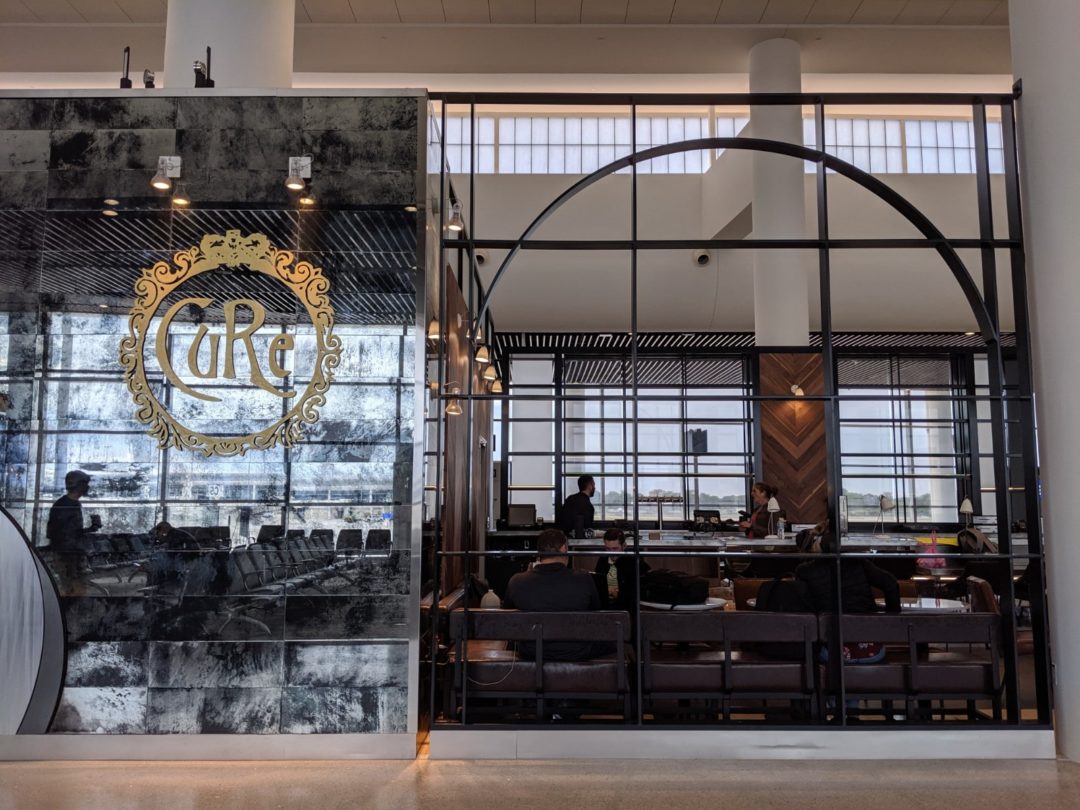 Time. Most of us don't have a lot of that. Even less so when we're rushing to make a flight. There are still plenty of tasty options for the less leisurely travelers among us, though it helps to know where to find them.