For the first time in a few years, the pumps actually worked on white linen night, and the evening wasn't a washout. Now that you've worn your tidy whities out and you know it looks good, it's time to get dirty.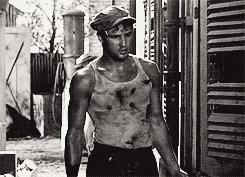 Here's are our picks for the weekend, Aug. 9-11:
Fri. Aug. 9, 2019
View this post on Instagram
What: French Fete
When: 5-9 p.m.
Where: New Orleans Museum of Art
Price: $15 for admission | Free for NOMA members
NOMA celebrates all things French on Friday. Food, wine, music, entertainment, and children's activities are planned, inspired by New Orleans' Gallic heritage. Click here for more information.
What: Saints Preseason Starts versus the Minnesota Vikings
When: Game starts at 7 p.m.
Where: Mercedes Benz Superdome
Price: various ticket prices
🗣FOOTBALL IS BACK! We know it's preseason, but after the way last season ended, we'll take what we can get until the Superbowl. Tickets are still available to the game on Ticketmaster, or you can click here for our picks on some of the best bars to watch the game.
What: New Orleans Salsa & Bachata Festival
When: Aug. 9-12
Where: Astor Crowne Plaza Hotel
Price: $15-$200
Come dance the weekend away! With over 16,000 thousand square feet of ballroom space, which spans three separate rooms, one of each dedicated entirely to Salsa, Bachata, and Kizomba/Zouk, this festival features international Latin artists that will not only give world-class shows, but offer over 70+ hours worth of workshops & classes, dance performance challenges, PLUS over 20+ hours of social dancing. Click here for more information.
Sat. Aug. 10, 2019
What: Red Dress Run
When: 11:30 a.m.
Where: Crescent Park
Price: $65
You couldn't miss the New Orleans Hash House Harriers' annual charity drive and run if you tried. The men and women all decked in bright red dresses cut a noticeable figure as they run or amble through the Marigny and the French Quarter. We can't blame anyone for wanting to throw a dress on in the middle of the summer. Airflow is critical. Click here for more information.
View this post on Instagram
What: Dirty Linen Night
When: 6-9 p.m.
Where: Royal Street
Price: Free for most galleries
Dirty Linen Night takes over Royal Street. The same night as the Red Dress Run, it mixes old-clothes-wearing art types with runners who have been drinking since 7 a.m. Expect a good time. Click here for more information.
Sun. Aug. 11, 2019
What: 610 Stomper Auditions
When: Noon
Where: Harrah's New Orleans
Price: Free
Want to live out your dreams of being an ordinary man with extraordinary moves. Now's your chance. The 610 Stompers are holding auditions this weekend. Pro tip: come early because the line of hopefuls gets long. Click here for more information.