Maybe you missed out on the rude and crude of the French Quarter parades last week. Well, get ready, it's time to start the marathon of parade, after parade, after parade, for DAYS.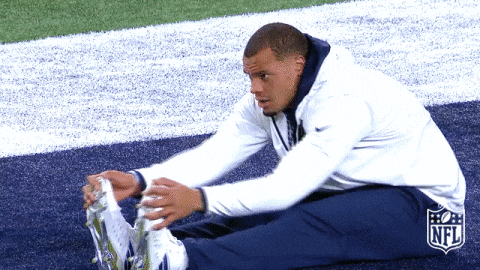 Get ready ya'll, it has begun!
Friday, Feb. 22.
View this post on Instagram
What: Krewe of Cork
When: 3 p.m.
Where: French Quarter, Click here for the route
As the name suggests, this wine-themed krewe takes to the streets of the Quarter "to serve and pour". Signature throws include beads strung with wine corks.
What: National Margarita Day
When: 11 a.m.
Where: The Velvet Cactus
Bottoms up! This Lakeview restaurant is celebrating with BOGO margaritas. If you buy a house margarita Friday, you'll receive a card for a fee house margarita on your next visit.
Getting there
6300 Argonne Blvd, New Orleans, LA 70124, USA
Hours
Mon-Thu 4:30–9pm
Fri-Sat 11am–10pm
Sun 11am–9pm
Saturday, Feb. 23
What: Orpheus Open House
When: 1 p.m. – 4 p.m.
Where: Mardi Gras World
Get a behind the scenes look at one of the city's super krewes with food and drink presented by each float group. Hot dogs, jambalaya and nachos will also be available, but make sure to bring money for parking, which is $15 in Lot J.
Getting there
1380 Port of New Orleans Pl, New Orleans, LA 70130, USA
What: Krewe of Pygmalion
When: 6:15 p.m.
Where: Uptown, click here to see the route
Pygmalion, started in 2000, like many night parades has wow factor with it's lighted floats. It's signature throws include hand decorated pigs. Pygmalion is the last of the Uptown parade Saturday, which start at 1 p.m. with the Krewe of Pontchartrain, followed by Choctaw, Freret and Sparta.
Sunday, Feb. 24
What: Krewe of Barkus
When: 2 p.m.
Where: French Quarter, click here to see the route
When Carnival goes to the dogs, this krewe is usually who people are talking about. It's the only krewe where the members are animals, and this year, the theme is "Barkus Goes To Comic Con." Humans and their pups dress up in costume, and if you're a good boy, signature throws are usually treats!
What: Krewe of King Arthur
When: 6:15 p.m.
Where: French Quarter, click here to see the route
This krewe's signature throw includes hand decorated grails, like the one above shaped like a snowball in a Jazz cup! This is the second to last parade on the Uptown route Sunday, along with Femme Fatale starting at 11 a.m., Carrollton, and Alla.