To kind-of-quote Adam Sandler's famous "The Hanukkah Song," "Jean-Baptiste Le Moyne de Bienville… not a Jew."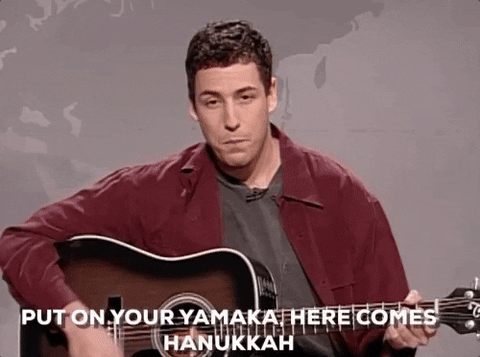 A Brief History Of Jewish Culture In New Orleans
But the first Jewish man arrived at our slice of heaven on the Mississippi when Dutchman, Isaac Monstanto, came to our shores in 1757. Unfortunately, the Sun King — King Louis XIV — had passed the Code Noir in 1685. It was best known for providing a legal framework for slavery, though it also outlawed Jews from living in the French colonies.
Many Jewish merchants were able to skirt the eviction, but it wasn't a comfortable time. Then the Spanish took control of the city in 1769. Now maybe the small, but growing, population of Jewish New Orleanians was safe? Nope. The Spanish also tried to exile the Jews, and this time even Monsanto and his family had to flee to Florida (perhaps beginning a centuries-old tradition of Jews moving to Florida in their twilight years).
As New Orleans shifted from the hands of one colonial power to another, the Monsantos and other families were able to return. In 1801, Judah Touro arrived in the city and generated a fortune as a merchant and businessman. His philanthropic efforts are why Touro Synagogue and Touro Infirmary both bear his name.
The city's Jewish population swelled through the 19th century as Eastern European Jews settled on and around Central City's Dryades Street. As their population grew, so did their status in the city. Krewe of Rex paraded for the first time in 1872, and their first king was Jewish!
And the hits kept on coming! Many former and current department stores were owned and operated by Jews. In the 20th century, German-Jewish immigrant, Isidore Newman, founded one of the most esteemed schools in the region; Isaac Delgado, a Jewish Jamaican immigrant to the city, established the New Orleans Museum of Art and Delgado Community College!
The city's Jewish population is now 12,000 proud, and organizations like JNOLA and the Jewish Community Center hold events that connect New Orleanians all year long.
Hannukkah-time is no different, and — whether you're "a member of the tribe," or not — if you want to celebrate any or all of this holiday's eight wonderful nights, there are no shortage of options.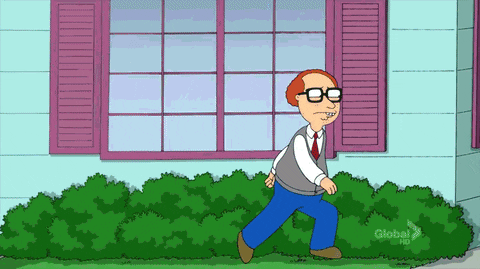 Here are some of our favorites!
Chanukah at the Riverwalk
For some family fun, swing on down to the Riverwalk's Spanish Plaza for an 11-foot-tall public menorah lighting and celebration! The 30th anniversary of the event takes place on the first night of Hanukkah — Sunday — from 4:30 p.m. to 6:30 p.m. There'll also be Kosher food, dreidels, gelt, Jewish music, and plenty of children's programming and entertainment!
View this post on Instagram
Enjoy a Hanukkah Feast at Your Favorite Restaurant
Some of New Orleans' best restaurants are featuring special Hannukah menus! On Sunday, and Dec. 26-29, Saba is transforming its bar into the *drumroll please* L'CHAIM LOUNGE. It's being billed as "The Hannukkah Pop-Up Bar you never knew you needed" and it will take place each day from 5 to 10 p.m. There'll be specialty cocktails, latkes and sufganiyot for dessert, plus lots of holiday fun. All proceeds go to the Anti-Defamation League.
View this post on Instagram
Marjie's Grill is back with its Six Nights of Latkes celebration on Dec. 23, 24, and 26 through 28! Swing by Marjie's for dinner and enjoy a new latke dish each night. Will you get the classic latke with cajun caviar, the everything bagel latke, the sweet potato latke, the seafood pancake latke, or the Popsey's latke with chopped liver? Or are you going to be a hero and try them all?
Wrapping things up, Shaya has a four-course Hanukkah menu on Dec. 23, featuring your favorite holiday classics paired with — depending on the course — the perfect wine, champagne or cocktail!
You Down with JCC? (Yeah, You Know Me.)
The Jewish Community Center is hosting its annual Community Chanukah Celebration on Sunday, Dec. 22, and this one feautures a performance by The LeeVees (including Adam Gardner, of Guster fame!), whose album, "Hanukah Rocks," is being called "the best holiday/Chanukah record of the last 20 years."
The party's from 4 until 6 p.m., and will include singing, dancing, fried chicken, latkes, a lighting of the menorah and much more!
Hanukkah Up All Night!
As you can see, the first night of Hannukkah is a big deal, and, on special occasions like this, sometimes you don't feel like going to sleep at the normal 9pm. If that's how you feel on Sunday night, Dec. 22, then fear not! Maple Leaf Bar has you covered at 10 p.m. with Melvin Funkensteins Hannukah Funkstravaganza!
It's a $15 cover charge, which is absolutely worth it because the band includes members from Dumpstaphunk, Lettuce, Pretty Lights, Cha Wa, and Boogie T. Rio, and the show will be going well into the night!
View this post on Instagram
King Cake is Lurking
Bywater Bakery is known for serving up some extraordinary bagels every Wednesday down in the Bywater. The problem is it's also known for serving up some extraordinary king cake every Carnival season. Something has got to give, so Wednesday, Dec. 25, will represent the (temporary) changing of the guard.
Stop on by between 9 a.m. and noon to grab the last batch of bagels until after Mardi Gras! There will be live music by the Klezmer All Stars starting at 10 a.m., which problem means plenty of dancing.
View this post on Instagram
Of Course There's a Parade!
If you're a holiday in New Orleans and you don't have a parade, are you really even a holiday? Hannukkah steps up to the plate with the Mobile Menorah festive procession on Saturday, Dec. 28, at 7:30 p.m.
Vehicles with menorahs mounted on their tops will roll from Chabad-Lubavitch of Louisiana on Freret Street and over to St. Charles Avenue before making a left and heading all the way down through the French Quarter. The parade will make it to Esplanade Avenue before turning back up Royal Street, St. Charles Avenue and eventually returning to Freret.
And, since a parade without a customized throw might not even count as a parade in New Orleans, keep an eye open for those Hanukkah beads!
———
No matter how you choose to celebrate, I hope you have a very happy Hannukkah, Chanukah, and Hanukah!
WRITER MATT HAINES LIVES IN NEW ORLEANS. FOLLOWING HIM IS A MITZVAH AT MATTHAINESWRITES.COM, AND ON FACEBOOK, INSTAGRAM AND TWITTER.